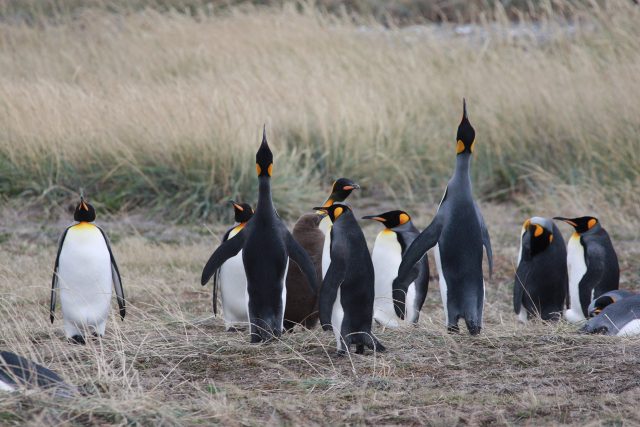 Celebrate World Penguin Day (25 April 2018) with the expedition cruise ship company Australis, who have curated a brand new photographic exhibition – 'Views from the ends of the Earth: A photographic journey into unknown Patagonia,' which includes photography of penguins.
Open to the public from 9.00 am – 6.00 pm between Monday 23 and Friday 27 April at the Coningsby Gallery, (coningsbygallery.com), 30 Tottenham Street, London W1T 4RJ, the exhibition takes a journey through the wilds of the Patagonian fjords to Cape Horn.
Award winning photographer, Nori Jemil, will give expert advice on how to take travel photographs in extreme conditions at a VIP evening from 6.00 pm – 9.00 pm on Thursday 26 April at the gallery. Email europe@australis.com to attend.
---
Australis offers unique four to eight night itineraries around the Patagonian fjords and out to Cape Horn, the most southerly tip of South America. Special World Penguin Day discounts of up to £280 per person are on offer for the Patagonian Explorer itineraries for bookings taken between 25 April and 30 May 2018. Prices for an all-inclusive 4-night/5-day itinerary start from £1026 per person.
Australis has also initiated a penguin conservation project and boosted the Magellanic penguin population on Magdalena Island from 3,000 to 60,000 penguin couples.