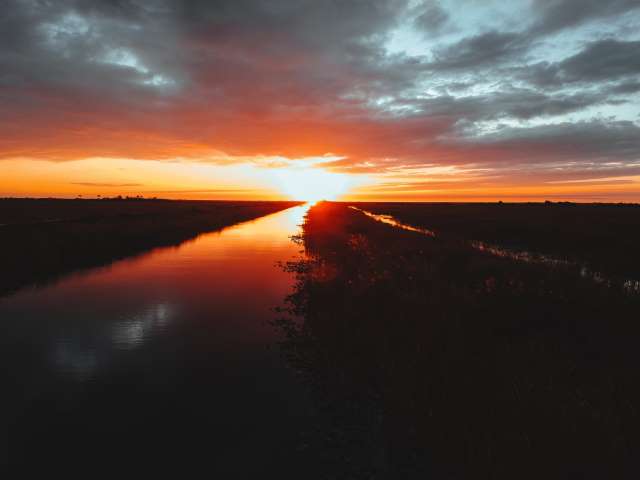 While we stay put as a global community due to COVID-19, sustainability efforts are in the spotlight more than ever. As we embark on virtual travels. this Earth Day will be an unforgettable memory to share with future generations. The traveler can not only experience some of the most unforgettable adventures and retreats virtually but take ease in knowing that these destinations have helped reduce our carbon footprint. Here is what the following destinations have already been doing to further sustainability initiatives, and will inspire future travel that you can feel good about:
BARBADOS: Not only do the white sand beaches and warm temperatures tempt visitors, but the wildlife refuge and sanctuaries offer a unique experience in this paradisiacal destination. The Caribbean Sea's Carlisle Bay and Folkestone Marine Park are two of Barbados' marine sanctuaries that strive to preserve the island's ocean life and natural beauty. On land, the Barbados Wildlife Reserve is where animals are protected and free to roam within their preserved natural habitats. Check out this link for a virtual tour of the Reserve.
BELIZE: This country proudly strives to protect and preserve its vast biodiversity and distinctive ecosystems. A UNESCO World Heritage Site, the Belize Barrier Reef, is one great example of this sustainability effort, with 500+ species of fish and nearly 300 kilometres of coral reef. Belize encourages responsible travel by asking visitors to explore all that the reef has to offer with respect (i.e. choosing reef-safe sunscreen, avoiding contact with the reef, etc.). The destination strives to protect and sustain its biodiversity through natural reserves, such as Mountain Pine Ridge Forest Reserve, which is comprised of 300K acres of protected pine forest and home to the sublime Big Rock Falls.
MIAMI, FL: From green building codes to sustainable restaurants, Miami is a city with sustainability at heart. This year, the destination launched a state-of-the-art theme park experience called MIAMILAND that highlights Miami as a top eco-destination. Visitors now have more access to enjoy Miami's outdoors beyond the outdoor bars. For example, The Everglades is a unique ecosystem spread across 1.5 million acres, and is the only place in the world where alligators and crocodiles live together! Miami's goal to reduce car fuel emissions has paved the way for increased cycling within the city. Visitors and locals are encouraged to explore with public bikes with the recent major expansion of cycling trails throughout the destination. For travel inspiration, visit Miami's earthy nature virtually here.
NEWPORT BEACH, CA: In addition to the laid-back luxury of Newport Beach, this Orange County city is rich in ecological reserves. The Upper Newport Bay Nature Preserve and Ecological Preserve, for example, spans 1,000 acres and protects six endangered and rare species. The preserve encourages visitors to join in on the sustainability fun by planting and restoring native plant life on monthly restoration days. Crystal Cove State Park is another example of how Newport Beach works to preserve several kilometres of Southern California coastline. Celebrate Earth Day by taking a sunny virtual tour of the SoCal town!
TAHITI: Visiting The Islands of Tahiti offers a plethora of ways to engage in eco-tourism and sustainability initiatives. Visitors with a mind for purposefulness and luxury can revel at Le Meridien Bora Bora, where The Ecological Center project strives to restore coral reef while The Turtle Center project rehabilitates sea turtles with intent to return to the wild. Take in the beauty of this iconic Tahitian experience through the resort's 360-degree virtual tour. Visitors can take part in more sea turtle preservation on the captivating island of Moorea at the Sea Turtle Care Center InterContinental Moorea Resort & Spa, where 400 sea turtles have been sheltered and 190 have been successfully released to back into the wild. The Islands of Tahiti is also home to the largest shark sanctuary in the world.
TUOLUMNE COUNTY, CA: With Yosemite National Park, amongst other natural marvels, in Tuolumne County's backyard, it's no wonder that they're making major strides in sustainable tourism practices. In the Yosemite area, tours booked with Echo Adventure Cooperative are 99.8% free of single-use plastics and tour guides proudly educate visitors on Leave No Trace principles. Straddling three distinct regions – Gold Country, Yosemite and High Sierra – Tuolumne County is an outdoor haven with much to explored, from mountain ranges to gold rush rivers. Take a virtual adventure this Earth Day and explore the natural bounty of Tuolumne County!