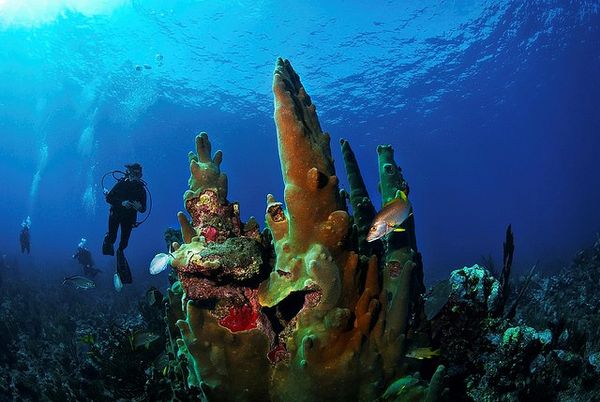 El Salvador; committed to tourism development:
El Salvador has recently invested in a number of tourism development initiatives such as the reconstruction of the Hotel de Montaña Cerro Verde overlooking the Izalco Volcano in the Cerro Verde National Park, a remodelling of El Triunfo docks and the construction of Bosque Encantador Ecotourism Park in Jiquilisco.
The destination welcomed 132,000 visitor arrivals during Easter 2018, a 17.2% year-on-year increase. Tourist taxes in this period contributed $85 million to the El Salvadorian economy. The last four years have also seen a 12% rise in the number of international cruise ship arrivals.
Costa Rica to position itself as a leading MICE destination:
The new Minister of Tourism for Costa Rica, María Amalia Revelo, has outlined her plan to boost the country's tourism over the coming years by promoting smaller businesses, increasing transport to and from the country, and positioning Costa Rica as a leading MICE destination.
With more than two million visitors a year, Costa Rica is well placed to establish and implement collaborative strategies between the public and private sectors to boost incoming tourism. Much of the focus has been directed to implementing new products and services especially cultural and gastronomical experiences.
Sustainability continues to be top of the tourism agenda with over 390 tourism industry organisations now holding a sustainability certification including hotels, tour operators, service providers and mariner.
The Costa Rica Tourism Board has welcomed a total of 40,907 visitors from the UK between January and June 2018, representing a 2.5% year on year increase. The Irish market has also seen a dramatic increase with 2,400 visitors to the country in the same period illustrating a 17% year on year increase.
Belize's successful conservation of world's second largest barrier reef:
Belize has been praised for its 'visionary' steps in conservation after UNESCO removed the world's second largest barrier reef from the list of threatened World Heritage Sites. This monumental achievement has direct implications for neighbouring countries Honduras, Mexico and Guatemala who share the submarine wonder.
Belize has experienced a recent surge in international visitors thanks to the arrival of cruise ships throughout the year. Overnight European visitors alone have shown a 24.3% increase in Q1 and Q2 of 2018 compared to that of the same period in 2017.
Dominican Republic ranked top 5 for health tourism:
The Dominican Health Tourism Association president, Alejandro Cambiaso, has announced that the Dominican Republic ranks fifth in the Medical Tourism Index for countries with most potential in development within the Health Tourism sector.
The Dominican Republic has recorded 4.1 million tourist arrivals from January to July this year, 5.9% up year on year.
Honduras invests in its tourist infrastructure:
The Honduran Institute of Tourism estimates that over the course of 2018, US$350 million will be invested in public and private projects that could generate up to 23,000 new jobs.
Investments include the construction of tourism properties such as the recently opened Hyatt Place San Pedro Sula, and the second phase of construction on the cruise port in Roatán.
Honduras has seen a 5% increase in international tourist arrivals in 2017 and expects a 6% increase for 2018. Honduran authorities estimate that the spike in 2017 generated US$2.122 million for the national economy and are looking to exceed that figure for 2018.