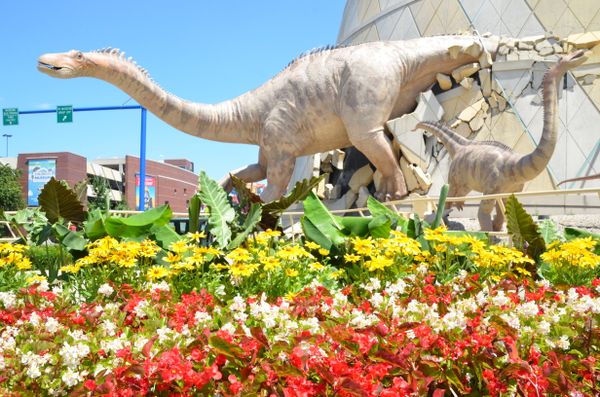 America is noted for its spacious skies, amber waves of grain, purple mountain majesties among some of the most beautiful vistas in the world. But nowhere else in the world will you find a structure with giant dinosaurs bursting out of it at one end and peeking into it at the other. That is nowhere else besides, The Children's Museum of Indianapolis.
Now the world's largest children's museum is also one of the best-designed in the nation according to Architectural Digest. In the most recent edition, the magazine lists the Best-Designed Museum in Every State in America and The Children's Museum gets the nod for Indiana.
The article's author Kristine Hansen says, "It's difficult to miss the museum's Welcome Center building—completed in 2009—thanks to life-size dinosaurs out front. A sculpture garden features miniature replicas of world monuments, from the Colosseum to the Taj Mahal."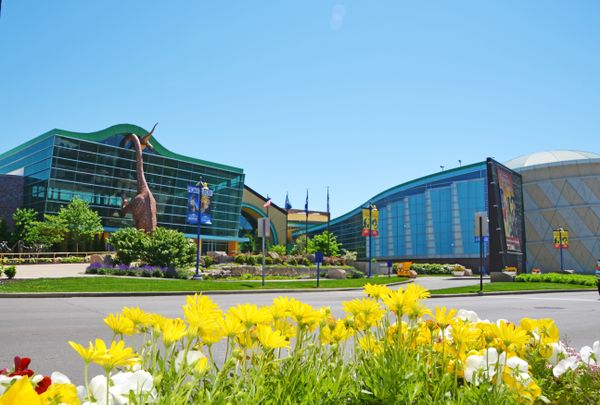 The article explains how these structures are as bold as the cultural artifacts held within the building. The Children's Museum President and CEO, Dr. Jeffrey H. Patchen couldn't be more proud, "It is an honor to have the dinosaurs peering into our Welcome Center structure considered along with other great museum buildings in our country. We are grateful to those who have allowed us to have the creativity and vision to create such a structure that reflects the content and experiences inside that truly transform lives!"
The Children's Museum of Indianapolis was founded in 1925 and has moved location and expanded several times since. It is currently nearly 500,000 square feet, is home to an additional 7.5-acre health and fitness experience called Riley Children's Health Sports Legends Experience and is home to more than 130,000 artifacts. Architects involved in designing it include RATIO Architects. Sculptor Brian Cooley created the three life-size Alamosaurs sculpture dinosaurs bursting out of the building, while Staab Studio constructed the two life-sized Brachiosaur sculptures peeking into it.
About The Children's Museum of Indianapolis
The Children's Museum of Indianapolis is a nonprofit institution committed to creating extraordinary learning experiences across the arts, sciences, and humanities that have the power to transform the lives of children and families. For more information about The Children's Museum, visit www.childrensmuseum.org