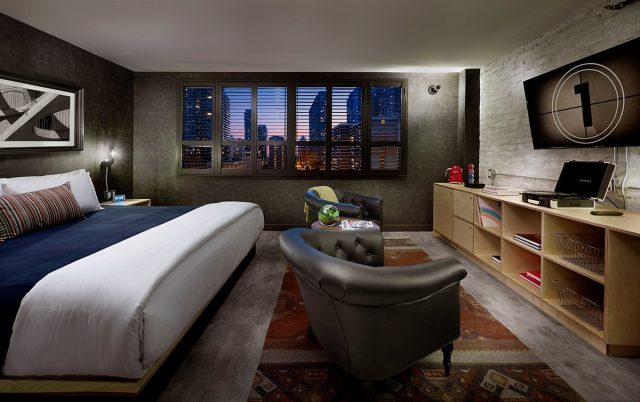 Centrally located in Bloor-Yorkville at 15 Charles St. E., The Anndore House is Toronto's new living room: a space as diverse, creative and exciting as the city it calls home. With 113 stylish guestrooms and suites on 11 floors, this happening hideaway features a restaurant, bar, barbershop, café and an entire floor that's equally adept at hosting parties and brainstorms. Just outside its doors, guests can experience the best of Toronto within minutes, from museums and galleries, to shopping and restaurants, parks, nightlife and more.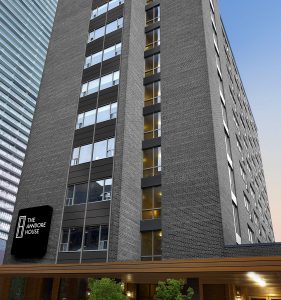 Originally built as a residence hotel in 1955, The Anndore House was home to many of Toronto's most eccentric personalities and famous faces in the 1950s. With guest rooms designed by Cecconi Simone Inc., along with public spaces and dining outlets by Studio Munge, the House preserves the personality of the building's past lives, combining vibrant history with the current style, comforts and needs of the modern traveller.
"The Anndore House has all the elements of a true lifestyle boutique hotel. We offer a distinctively local experience for guests that are seeking a creative, refreshing and fun environment," said general manager Anthony Campaniaris. "We understand today's traveller. With our guests in mind, we have created a place where they can feel at home and enjoy amenities with innovative details that peak their curiosity, all in an ideal location."
The Anndore House team has looked to the city's creative community to bring the hotel to life and offer an unforgettable experience on every floor. The in-House restaurant and barbershop are both created in collaboration with homegrown experts. Acclaimed chef Craig Harding, of La Palma and Campagnolo, leads the culinary vision and direction of the hotel's café, lounge and Mediterranean restaurant, while local favourite Jon Roth transports the laidback and nostalgic feeling of his Kensington Market Crows Nest barbershop to the company's first midtown Toronto location, right inside the hotel.
Unique in-room elements include record players alongside a curated collection of LPs. Guests can sit on plush leather club chairs, while they listen to old classics and new hits, as they take in courtyard or downtown views. Stylish cruisers are available for a bike ride in the neighbourhood.