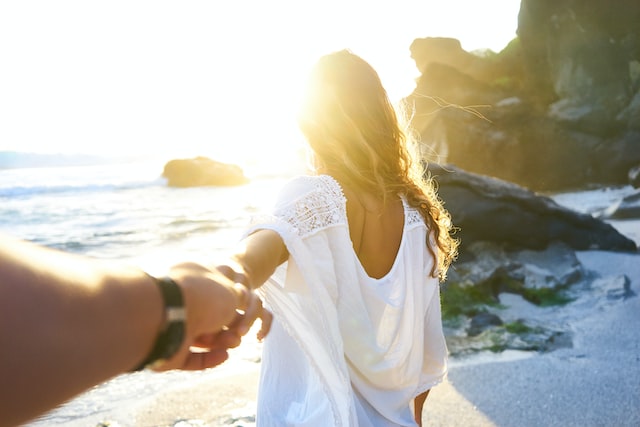 "It took me an hour to get to know you and a day to fall in love. But it will take me a whole lifetime to forget you," according to a familiar Spanish saying. Whether planning a honeymoon in Spain or deepening the bond with your longtime paramour, you'll likely come away with feelings that run as deep for the country.
Lip-Smacking Cuisine
Savor the country's many flavors, enhanced by local agricultural products. Spain is the largest exporter of olive oil, and its fruity, nutty taste is added to much of the local cuisine. Linger in the shade of olive trees on a farm tour or visit a vineyard or citrus orchard to savor an even sweeter side of Spanish life.
Science shows that sharing meals with a loved one enhances emotional connection. Enjoy traditional tapas — small, savory dishes to enjoy with a drink. Ask your concierge or local host for directions to neighborhoods (barrios) where streets are lined with tapas and bars, and start your adventure. Grab a cozy table for two and see what the locals are ordering or check out each bar's house specialty to get an authentic taste of local cuisine. To enjoy the freshest tapas and to dive deep into the local culture, go when it's busiest, usually between 1:30 to 3 pm or 8:30 to 10:30 pm.
Perhaps the most romantic dish of all is paella, often called the national dish of Spain. It originated in Valencia in the eastern part of the country. This traditional rice dish has been a staple in the Spanish diet since the Moors introduced it 1200 years ago, and it's a vital part of almost any social occasion. Although "Arroz" is the word for rice in Spain, the term "paella" has a possible romantic origin. Legend has it that a man made the dish for his fiance, calling it "para Ella" — "for her."
Stroll Sandy Beaches
When you've had your fill, there's nothing more natural to do than slow down and relax with a siesta in the sunshine. Spain is ideal for enjoying great weather, with long sunny days to unwind, particularly during the spring and summer.
Surrounded by the Mediterranean Sea on three sides, Spain is famous for its soft sand beaches kissed by sparkling waters that roll in, reflecting all hues of blue. Discover beaches that fit your unique style as a couple.
If you love to people-watch together, head to one of Spain's most popular beaches. Barceloneta Beach in Barcelona or most beaches on Mallorca in the Balearic Islands serve up beachgoers hailing from around the world. 
When ready for a quieter ambiance, head to more peaceful, less developed beaches such as Cala Mesquida on the northeastern side of Mallorca. This quarter-mile stretch of sand embraces a small bay surrounded by dunes and pines.
Snap some Insta-worthy photos with a backdrop of pink sand at Playa de Ses Illetes on Formentera or dramatic stone arches at Playa de As Catedrais. The beaches are particularly scenic at sunset as sunbeams drop through holes in the slate arches or bring out warm tones in the pink sand.
Watch the Sunset
At the end of a long day, take a sunset stroll or plan an end-of-day picnic with a romantic view. Although watching the sun drop into a blazing sea is stunning along any west-facing coastline, the beach isn't the only option for a memorable end-of-day experience. Head to Caños de Meca along the Cadiz Coast to watch the reddish sun light up the sea with a golden glow as it drops behind the Trafalgar lighthouse.
Check out "the most beautiful sunset in the world," according to former president Bill Clinton, who was blown away by the day-end view at Mirador de San Nicolás in Granada. The famous viewpoint looks out over the Alhambra, a medieval walled city once home to kings and sultans — which glows golden at dusk against a backdrop of colorful clouds.
Les Medulas, an ancient Roman gold mining site in the mountains of Northwestern Spain, provides dramatic pinnacles that take on pastel reflections in the fading sunlight. The UNESCO World Heritage Site preserves over 2000 ha of mines, tailings, and archaeological mining technology that can provide a day of adventure leading up to the dramatic, dusky views.
Romantic Any Time of Year
Although the prime months to visit Spain are April through October due to mild weather, romantic adventures await during all 12 months.
Beach lovers will thrive from June through September, the year's hottest months. But if sauntering into the water in your swimwear isn't a top priority, you'll have fewer crowds and the opportunity to save a bit of money by going in the off-season. December brings temperatures in the low 60s during the daytime to coastal areas, although nights can dip into the low 40s or colder. Mountainous regions tend to be colder, with microclimates rolling out a lot of variabilities.
The weather is mostly dry. However, you should plan for a few days of rain if it's in the forecast. Winter is a great time to explore castles, cathedrals, museums, and other stunning Spanish architecture. Sunny, mild days bring opportunities to meander hand in hand through magical forests such as Sendero el Bosque Encantado in Anaga Forest Nature Reserve in the Canary Islands or explore the soaring Mudéjar architecture of Aragon.
Shorter days bring dazzling light displays to every community and opportunities to cozy up by a fire with a plate of crisp churros and hot chocolate. Celebrate winter holidays with a local flair. Unique traditions include eating tiny grapes on New Year's Eve for good luck and celebrating Three Kings Day with parades and gifts in early January.
Wherever you go in Spain or whatever you do, when you're with the right person, you'll find magic everywhere.