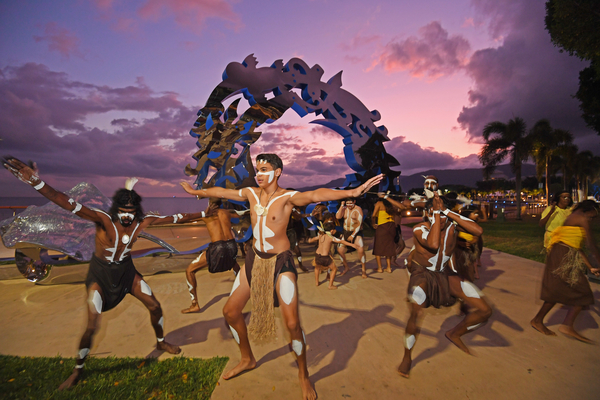 Citizens of Great Barrier Reef was officially launched in Cairns today by its CEO Andy Ridley, who was also the founder and CEO of the global Earth Hour movement. The organisation is being developed to build a global community, engaging citizens from around the world and empowering them to make the change needed to protect the future of the Reef.
Crystalbrook Collection is one of eight Founding Citizens Circle members; a group of individuals and business leaders whose passion for the reef is unrivaled and who want to publicly show their support of the mission.
Citizens of Great Barrier Reef is backed by the Australian Government Great Barrier Reef Marine Park Authority, Reef and Rainforest Research Centre, the Association of Marine Park Tourism Operators and Tourism Tropical North Queensland. A broad range of partners including the likes of Tourism Australia and Microsoft have also come onboard.
Crystalbrook Collection CEO, Mark Davie said: "We feel honoured to be a founding citizen and we're excited about the global reach and momentum of this movement. More than a world icon, the Reef is of great cultural and historical significance and as a company we are passionate about protecting this world wonder."
About Citizens of Great Barrier Reef
Citizens of Great Barrier Reef is not a marketing campaign, nor is it a charity, it is a framework that allows people, innovators, businesses and communities to connect and influence the future of the Reef, wherever they live around the globe.
To become a Citizen of Great Barrier Reef, the public are encouraged to sign up at: https://citizensgbr.org/dont-give-up-on-our-reef.