Long since recognized as a hub for gastronomy in Europe, Croatia has many regional dishes and historic recipes that attract devout foodies from the United States and Canada. Recently, the country welcomed another restaurant under the Michelin Guide to its roster—the farm-to-table restaurant Korak located in a gorgeous and large winery in the Jastrebarsko region, leading the country to boast a total of 11 holders of this prestigious mark.
For those who journey to the country simply for the rich, unique flavors and the taste of singular ingredients, here is a list of the top dishes to enjoy across Croatia's leading regions:
Komiža flat bread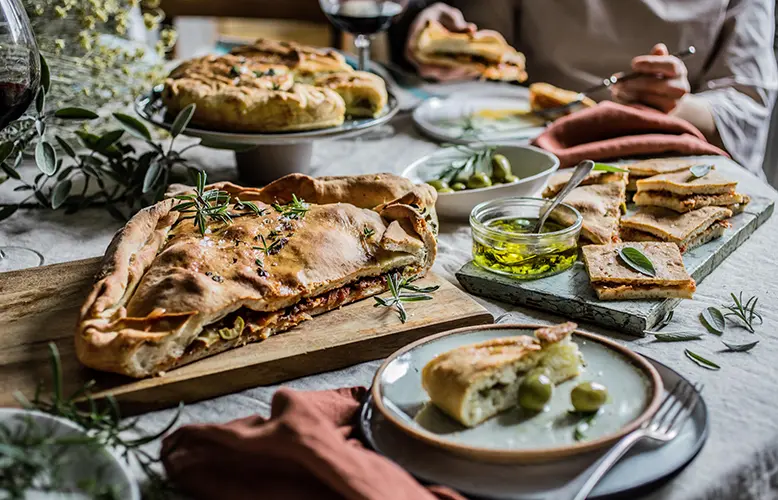 The "focaccia of Croatia" may well be found in the charming island of Vis–a village long associated for its fishing tradition. The eponymous hearty, savory flatbread you'll find there is made of yeast dough filled with onions, fresh tomatoes or whole peeled tomatoes, saltwater fish like anchovies, pilchard as well as capers. So good and hearty to eat as a meal on its own or paired with a delicious glass of local wine, Komiza flatbread is a memory that will linger long after the meal is over.
Soparnik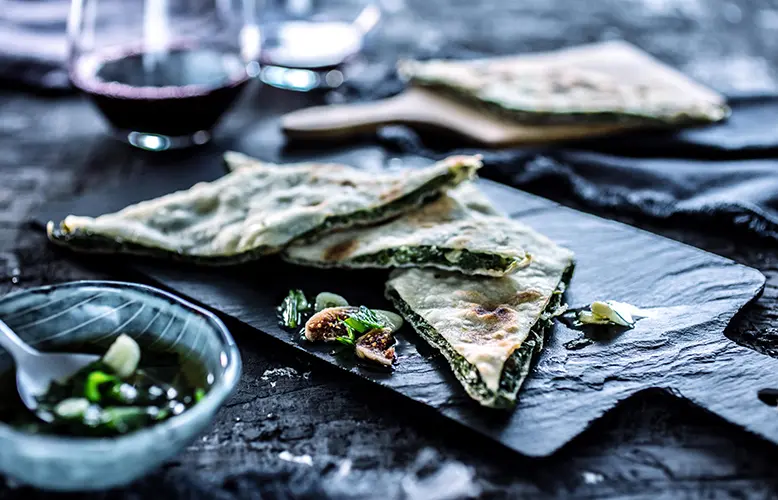 Often, the humblest of dishes have the most significance. If you find yourself in the Republic of Poljica, east of the city of Split do yourself a favor and savor that innocent-looking thin dough-based pie called Soparnik (which is easy to miss because it is well—so humble!) . This historical recipe is included in the register of items with a Protected Geographical Indication (PGI). Typically made with the simplest of ingredients, Soparnik illustrates the rustic beauty of Croatian culinary culture, and is often used as a fasting meal and served on major religious holidays including Good Friday.
Štrukli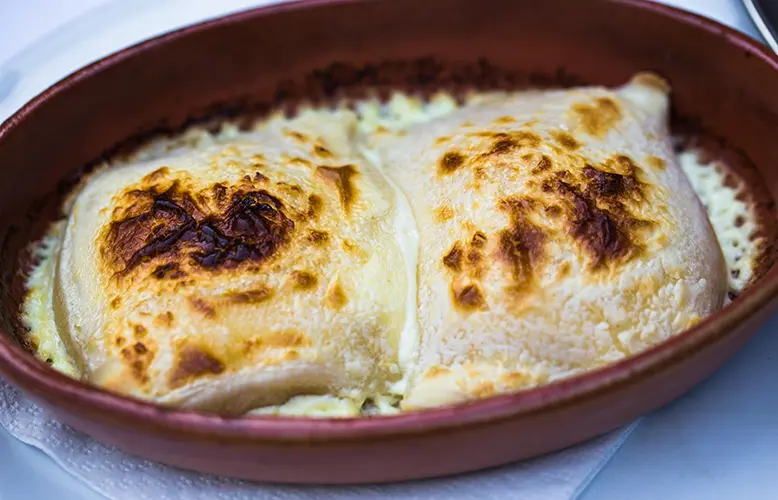 Can a dessert have the versatility of tasting great both baked or cooked? A traditional specialty of the Hrvatsko Zagorje region, Štrukli is made from dough filled with cow cheese, and covered with cream. In this sense, it is one of the easiest and tastiest authentic Croatian desserts to make, and is always prepared from ingredients readily available in every household. The best way to eat it is alone, or with a soup!
Sinjski Arambašići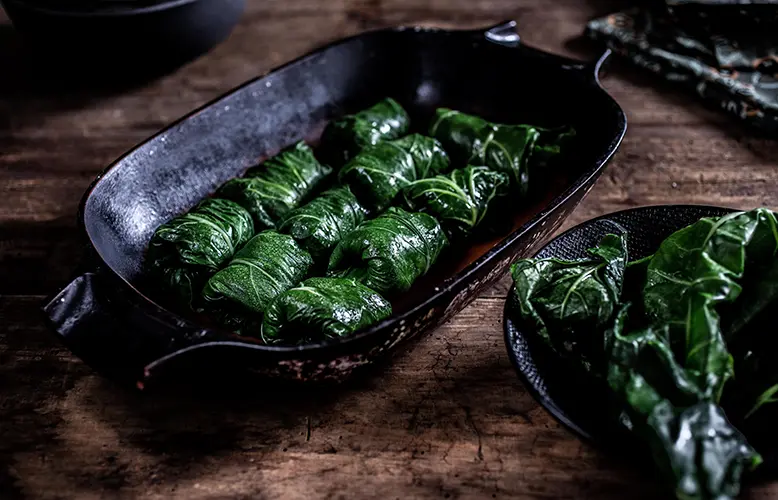 These rolls of cabbage or sour cabbage leaves are best paired with a glass of wine, and stuffed with a mixture of baby beef and pork (they are best when the meat is finely chopped). A traditional dish from Sinj in Dalmatia, Sinjski Arambašići is on the list of protected intangible cultural heritage in Croatia. Talk about a dish with real history!
Must-See Culinary Events in 2023 across the Adriatic Coast:
What is food and wine without a festival? If you visit Croatia this year, here are some notable culinary events to add to your itinerary: