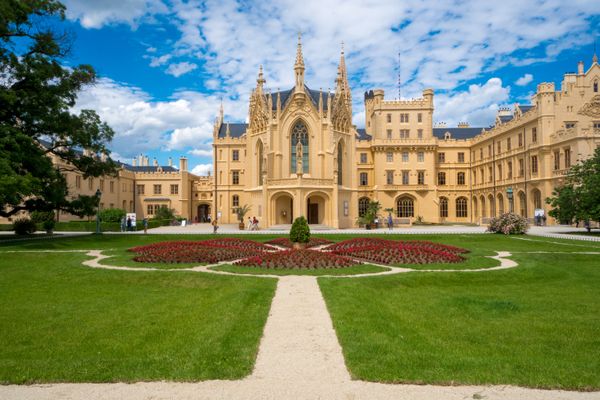 It's one thing to cross the Czech Republic on a 14-day road expedition. It's another to cross the Czech Republic on a 14-day bicycle ride – 14 days and 700 km (approximately 435 miles), to be exact.
In an effort to boost the Czech Republic's bicycle vacation industry, CzechTourism teamed up with American adventure traveler, award-winning online travel show host, and producer, Brian Cox, to document his impressive two-week bicycle ride across the country.
The Route   
Beginning at the German border, near Karlovy Vary, and ending at the Polish border near Ostrava, novice rider Brian Cox crossed the Czech Republic over roughly 50 km (about 31 miles) a day for two weeks. The trip combined the diverse European long-distance routes, EuroVelo 4, 7, 9 and 13, and the Vienna-Prague Greenways cycling paths, which is a 250-mile-long system of trails between Prague and Vienna – a project that is part of the Czech Republic's sustainable initiative.
Why Explore the Czech Republic by Bicycle?
According to Lonely Planet, the Czech Republic has become one of "Europe's most popular travel destinations" since the fall of communism in 1989.
The Czech Republic as a cycling destination offers some of the most picturesque countrysides in Europe, historic towns, and rustic villages, miles of history, stunning medieval architecture, and romantic castles. By bike, travelers can also explore the nation's beer and wine culture. The Czech Republic is known for their locally and regionally produced Pilsner beers and their fine, inexpensive wines.
Cyclists will take in a bit of history on the country's revitalized paths as, during the days of communism, travelers weren't allowed to travel as close as they can now to the borders.