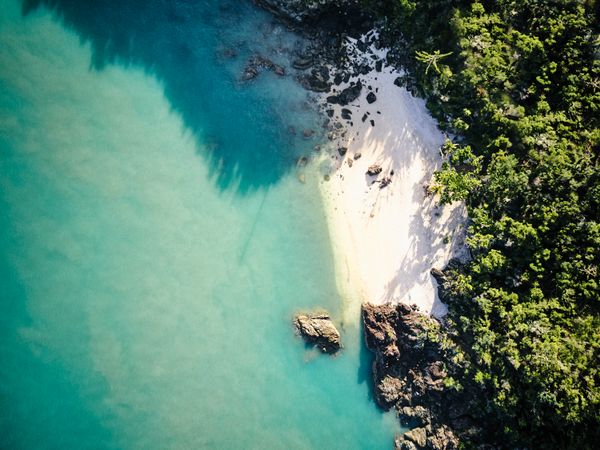 Daydream Island Resort, in Australia's Whitsundays, in the heart of the Great Barrier Reef, is set to redefine reef paradise when it reopens in Spring 2019 following a US$70 million plus refurbishment. Offering 277 guest rooms and suites from US$290 per room per night, the premium 4.5-star tropical resort boasts an unrivalled position between the Queensland mainland, and the Great Barrier Reef, a tropical haven for couples and families.
The beguiling beauty of West Molle, as the island was previously known, has enchanted visitors for more than 85 years. The new Daydream Island Resort is better than ever. Get ready for amazing snorkelling and white soft sand beaches, travellers have noted are better than Bora Bora and Tahiti (CNT Best Islands in the World, 2018 Readers' Choice Awards).
Central to the island's redesign is The Living Reef, a free form coral lagoon wrapping 200 metres around the resort and holding over 1.5 million litres of water. Guests can join marine biologists who live on the island and interact, in sustainable ways, with over 100 species of marine fish, coral, and invertebrates such as starfish, sea cucumbers and crabs.
Daydream Island Resort boasts a swimming hub that runs through the centre of the resort and includes a central lagoon-style pool with attached children's area.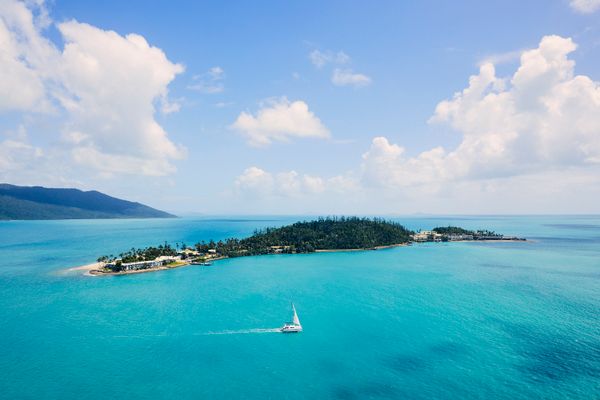 Guests can explore the island and the surrounding Great Barrier Reef Marine Park by sail boat or jet ski, or choose a self-guided snorkel safari. Helicopter sightseeing experiences over the Great Barrier Reef and to Whitehaven Beach – a four mile stretch of pristine white sand on Whitsunday Island – are available. For guests interested in keeping or getting active, non-motorised water sports are available in addition to a contemporary gym.
Three bars provide plenty of places to relax and socialise, complementing three restaurants offering menus designed by Executive Chef, Queenslander Bradley Martin, to showcase Queensland produce and cuisine. Infinity draws inspiration from five nations to offer Asian fusion cuisine; Inkstone Kitchen & Bar evokes a contemporary and informal ambience, serving balanced modern Australian dishes; and Graze Interactive Dining offers buffet-style dining with live cooking stations.
Jayson Heron, Daydream Island Resort's Director of Sales and Marketing, says: "We more than doubled our planned refurbishment investment subsequent to 2017's Cyclone Debbie, with ecological protection and sustainable access to our marine environment at the forefront of all we've done. Guests will be able to enjoy natural splendour of the Whitsundays and Great Barrier Reef whilst learning how we can all contribute to preserving and protecting the world's largest living structure."
Heron adds: "Ensuring we offer a sanctuary for couples as well as plenty to keep younger guests occupied, including our Kids' Club, means Daydream Island Resort is the perfect place to go off-grid during a trip to Australia. The final touches are now being added to create an island paradise of contemporary comfort and style."
Daydream Island Resort is easily accessible by Cruise Whitsundays sea transfer from Port of Airlie or by air shuttle from Whitsunday Coast Airport. Both are situated just 2.5 hours flight time from Sydney.
Daydream Island Resort is due to reopen in Spring 2019. See more at www.daydreamisland.com