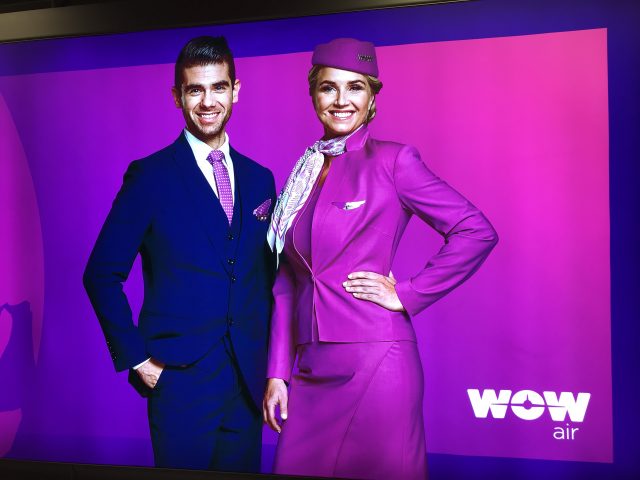 WOW air, Iceland's only ultra-low cost airline, is expanding its Canadian services by opening a new route in Vancouver. Starting June 2019, there will be six weekly flights out of Vancouver International Airport (YVR).
Beginning today, Canadians can purchase their tickets, and get a head start on planning for their upcoming summer vacation! The route, operating A321neo aircraft, a first for YVR, will connect Canadians travellers to New Delhi, Tel Aviv and other European destinations*.
"We are delighted to expand our roster of destinations to include Canada's west coast," said Skúli Mogensen, CEO and founder of WOW air. "The new route in Vancouver is a testament to our commitment to pursue growth in North America, as well as connect more Canadian travellers to our growing list of overseas destinations."
"It's right there in the name – WOW! We are so excited to welcome this new, innovative airline partner to YVR and further connect B.C. proudly to the world with increased service to Iceland and beyond," said Craig Richmond, President and CEO of Vancouver Airport Authority. "With the addition of WOW Airlines, we are well on our way to reaching our goal of 29 million passengers by 2020 and will have 57 airlines servicing the YVR community."
The new route not only offers passengers access to unparalleled fares, but also includes a stopover in Reykjavik, where they can stay for as long as they wish with the WOW Stopover. This option gives travellers the flexibility to break up a long journey and discover the natural beauty of the Northern Lights, the Blue Lagoon, the Landbrotalaug Hot Spring and many more exciting destinations Iceland has to offer.
Vancouver is a world-class destination with an award-winning airport and offers travellers unparalleled access to the natural beauty of British Columbia. This new service is made possible, in part, by YVR's rates and charges program – ConnectYVR. The program provides a highly competitive rate structure and includes rates lower than any other major airport in Canada and competing US airports.