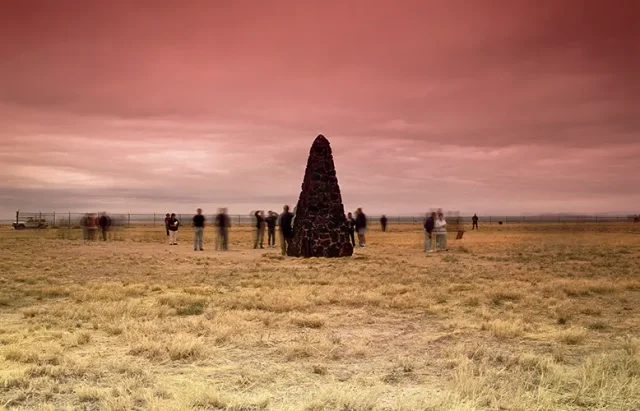 New Mexico was the filming hub for the new Oppenheimer movie. Home to two national research laboratories, the state has many opportunities to immerse into the movie's inspiration. If you're interested in learning more about Oppenheimer, the Manhattan Project and nuclear science, Albuquerque is a great place to visit.
Here's where to go: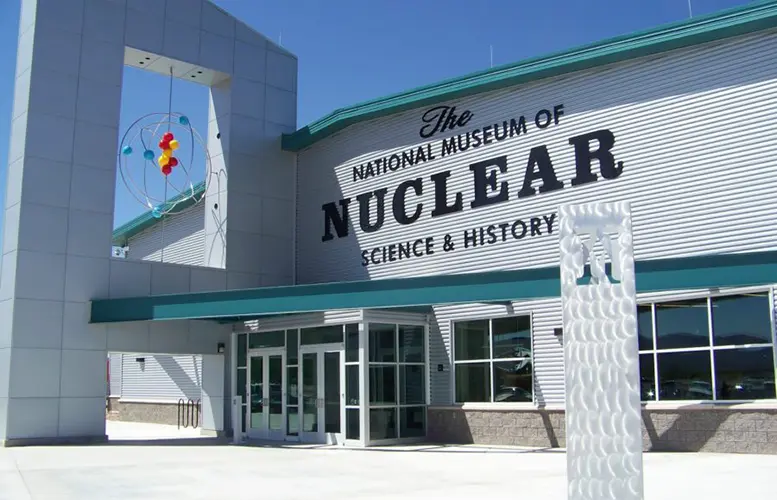 The National Museum of Nuclear Science & History features exhibits on the Atomic Age from early development of nuclear technology to today's uses of nuclear energy. The exhibit "Critical Assembly, the Secrets of Los Alamos 1944: An Installation by American Sculptor Jim Sanborn" explores the Manhattan Project in Los Alamos. It includes original electronic instruments, hardware, tools and more used at Los Alamos during the 1940s. You can also see the flag raised at the Trinity Site in 1945 and a Packard Clipper that traveled from Los Alamos to the Trinity Site.
Explora is a hands-on science museum geared towards children but provides a fun and engaging experience for all ages. The "My Chain Reaction" exhibit allows visitors to explore actions and reactions, including some that make nuclear technology possible.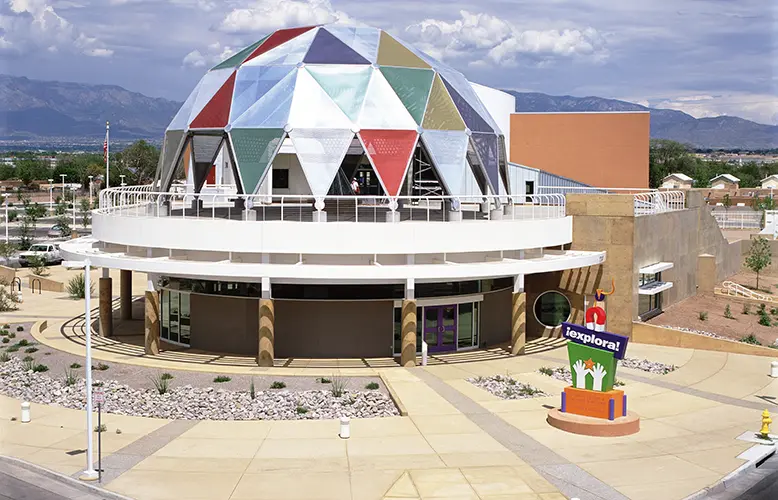 Visitors can take a day trip to Los Alamos and explore where scientists developed the atomic bomb. The Bradbury Science Museum has "J. Robert Oppenheimer: The Exhibit" on display through Oct. 16. Visitors can view objects related to Oppenheimer, including handwritten notes and his McKibbin Card. The Los Alamos History Museum has various exhibits depicting what Los Alamos was like during the 1940s.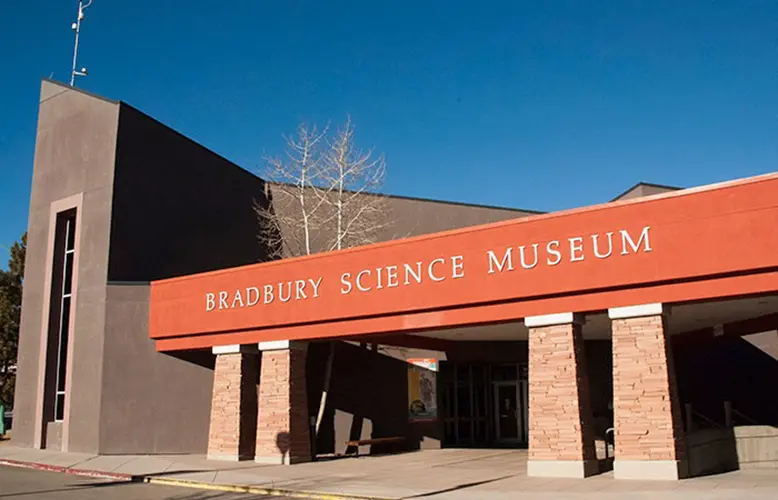 Visitors can also travel to The Trinity Site, which is the location of the detonation of the first atomic bomb, a test that took place in July 1945. Located 60 miles north of White Sands National Park and about 230 miles south of Albuquerque, the Trinity Site is now a National Historic Landmark that includes the base camp where the scientists lived, the McDonald ranch house where the plutonium core was assembled, and Ground Zero where the bomb was detonated. The Trinity Site is open to the public only two days a year. The next Open House dates are Oct. 21, 2023, and April 6, 2024. Officials say they expect the October date to be extra busy due to the release of the "Oppenheimer" movie, so arrive early and be prepared for a wait.
Head to Bombs Away Beer Company for an on-brand brew and meal. The veteran-owned brewery has 16 taps and features all house made brews with names like "All Clear! Apple Beer," "Low Order Porter," and "Actuator IPA." The kitchen is also in on the clever names with sandwiches including "Atomic Turkey," "Rendered Safe," and "Fully Armed Rueben."