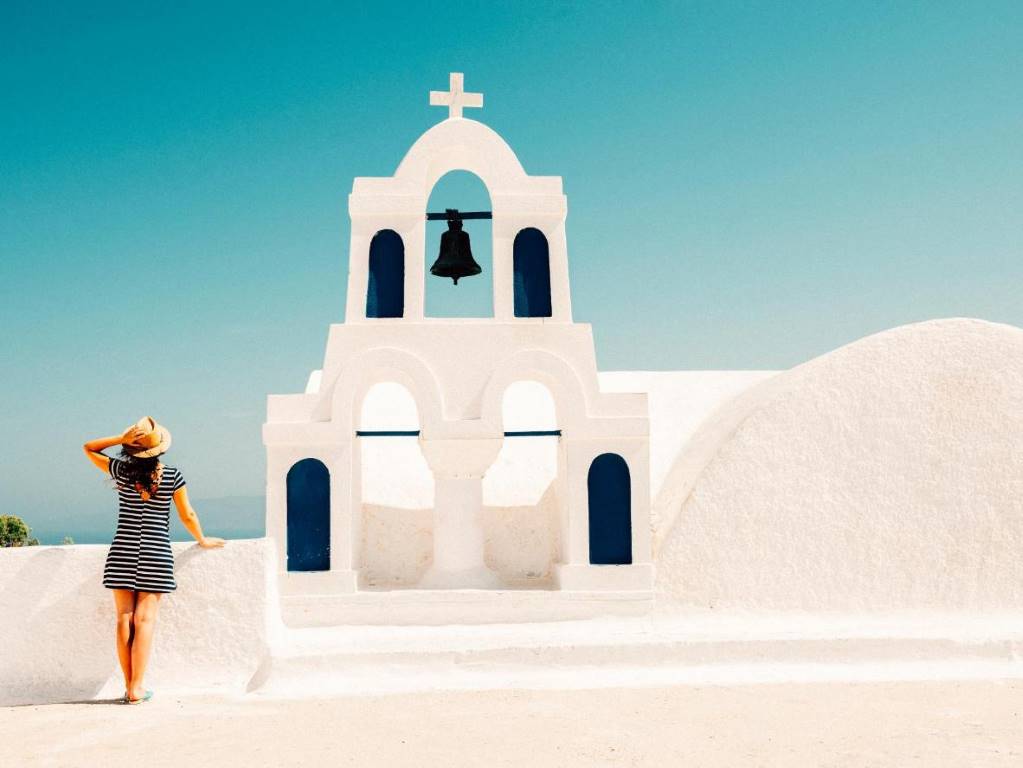 Santoríni's crescent-shaped hulk of volcanic rock has survived its fair share of dramatic history. What remains is an abundance of natural beauty and a large dose of undeniable Greek charm.
While the cliff sides sit scattered with whitewashed cave dwellings and blue-tipped chapels, the center of the island needs just as much exploring. The fascinating excavated Minoan sites at Akrotiri and Fira tell the tale of the island's catastrophic volcanic explosion. A cool hillside tavern will give you a break from the hot afternoon sun and a taste of Greek cuisine like cheesy saganaki, pastry-topped spinach pie, and seasoned souvlaki skewers.
Travellers can rest assured that they will have a safe stay at a Booking.com property as the travel leader now ensures properties' safety measures (such as hygiene, sanitisation, physical distancing) are clearly visible on the property page. With over 14 million listings on Booking.com now having implemented health and safety measures, the platform is making it easier for everyone to experience the world, in the way that helps them feel most comfortable.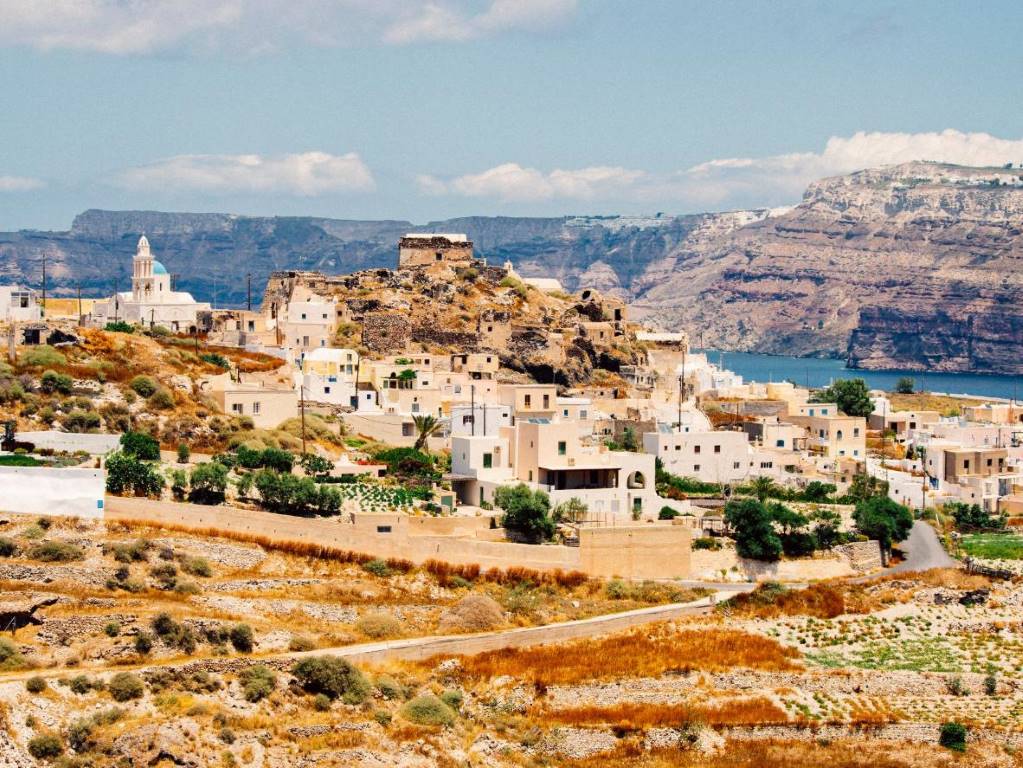 Surrounded by the Aegean Sea, and above an underwater crater, the view from this ancient archipelago is unobstructed in all directions, making it a great spot for watching the sunset. Oía and Imerovigli get crowded, so if you want to see the sun go down with a little more peace and quiet, hop on a yacht tour, find a secluded beach, or venture out to Akrotiri's solitary lighthouse. After the sun disappears into the horizon, towns like Fira have plenty of local watering holes, while seaside resorts like Kamari and Perissa are home to beach clubs and cocktail bars.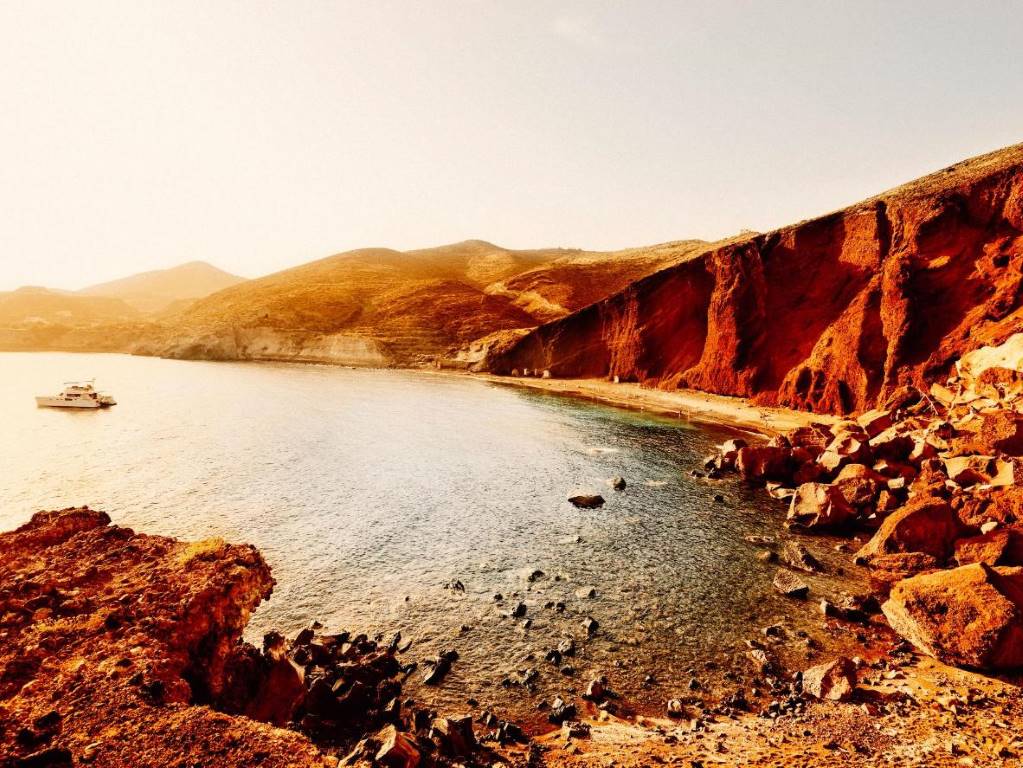 During the summer, both Santoríni's temperatures and visitor numbers soar. If you want to avoid steep prices, but still soak up the sun, head here on either side of peak season, like May, June, September, or October. Beach weather kicks off in June, while September rounds off the hotter months with the Ifestia festival – a firework spectacle re-enacting the famous eruption that gave the island its distinct landscape.
Where to stay?
West East Suites – Imerovigli, Santoríni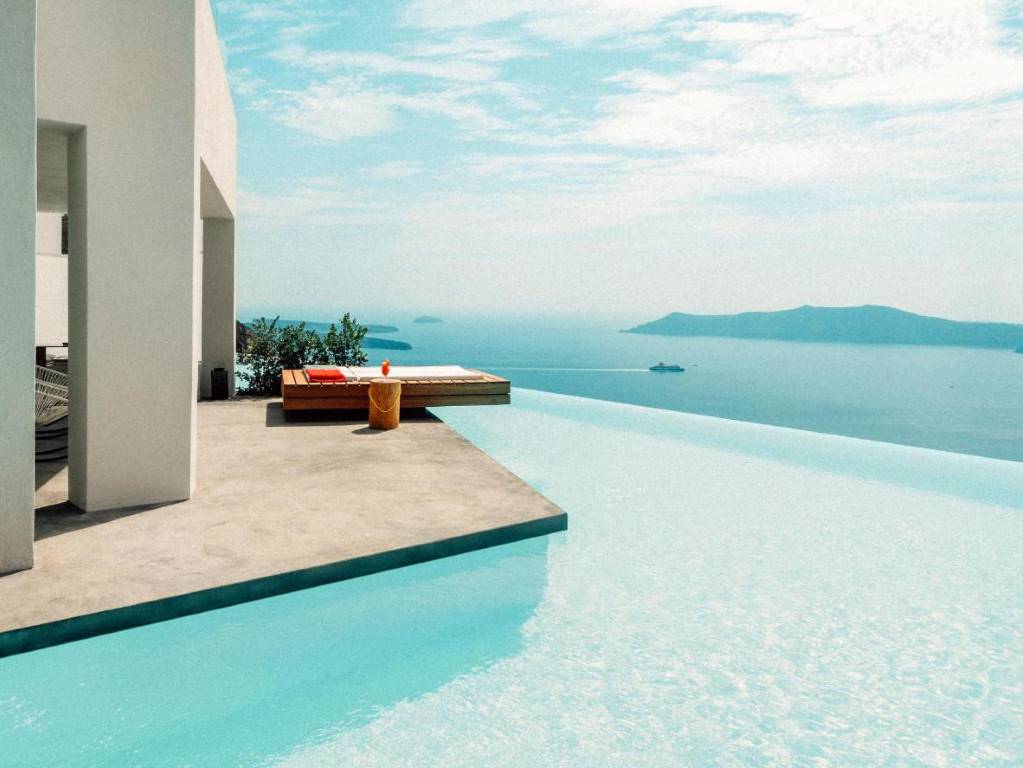 While 64% of travellers globally reported in a 2019 Booking study that a hotel would be their accommodation type of choice in 2020, Santorini's stunning alternative accommodations are a must. With an infinity pool accompanied by nothing except endless sea views, this property's focus is on relaxing. Each suite opens onto a terrace with a private pool or a hot tub, so you can sit and watch the sunsets Imerovigli is famous for. Later, relax in the restaurant or cocktail bar.
Rimida Villas – Oía, Santoríni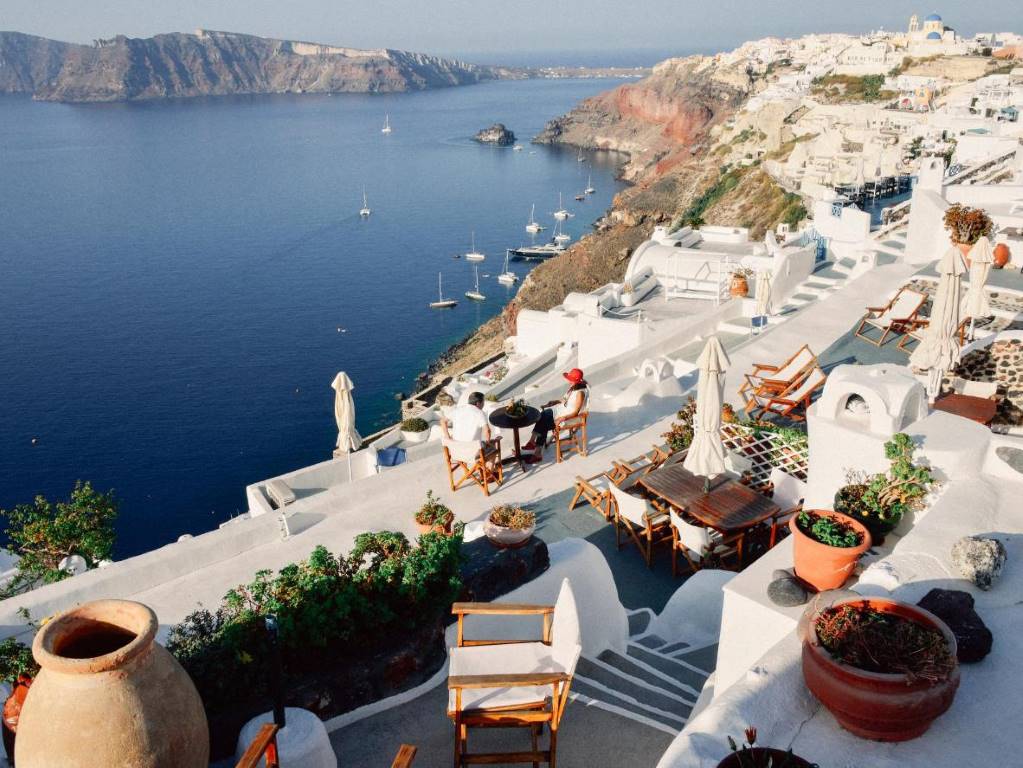 These traditional cave dwellings give you the opportunity to stay inside the cool walls of homes used by islanders for centuries. Carved out of the rock, the studios and apartments have a homey feel and open onto balconies, with some having a hot tub.
Amor Hideaway Villas – Fira, Santoríni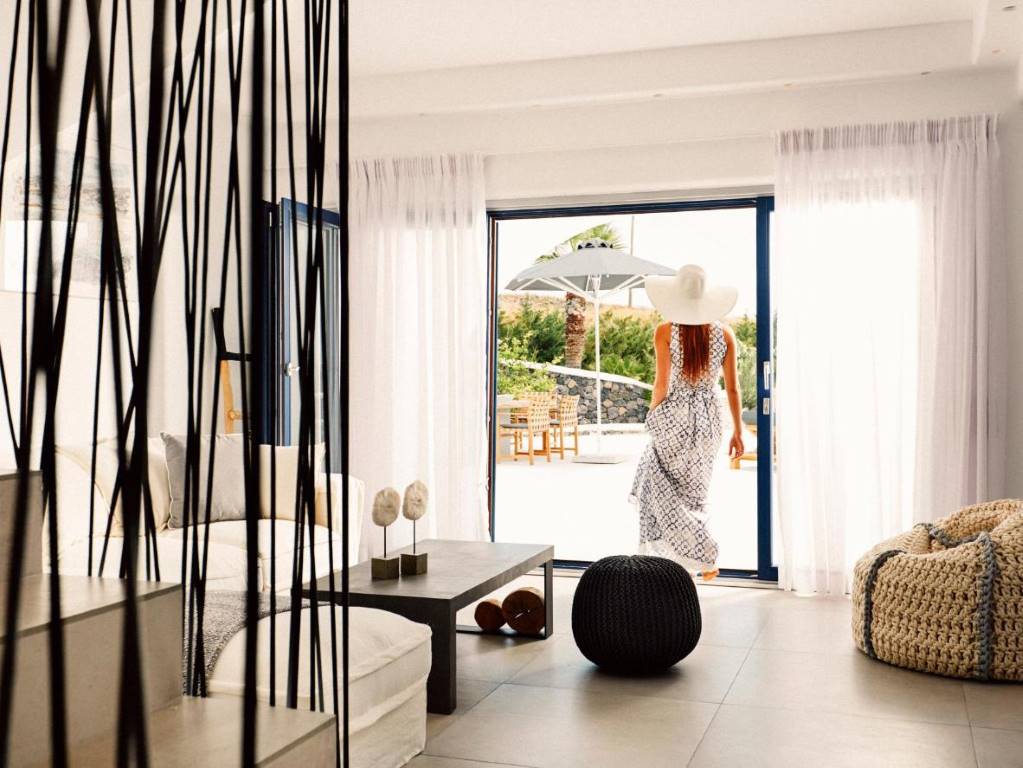 Luxury villas with private pools provide the perfect island escape in Fira. Exemplifying Cycladic architecture and beautiful interiors, the spiffy villas at Amor Hideaway have first-floor balconies that look out to the Aegean Sea. The spectacular view will pull your attention away from your beautiful villa and to the island's captivating landscape.
With a mission to make it easier for everyone to experience the world (where it's safe to travel again), Booking.com has property stays for all types of travellers with discounts starting at 15% on the Travel Deals page.