Fresh mountain air has always been associated with purity and good health.  During this time of pandemic, mountain escapes have a special resonance. Japan is bejewelled with natural wonders that string its archipelago from north to south.   Mountain ranges of unimaginable beauty are waiting for the traveller ready to get off the beaten track and explore. When we are finally able to travel again there are two hidden gems that should be on your bucket list.  
Kamuiwakka, Hokkaido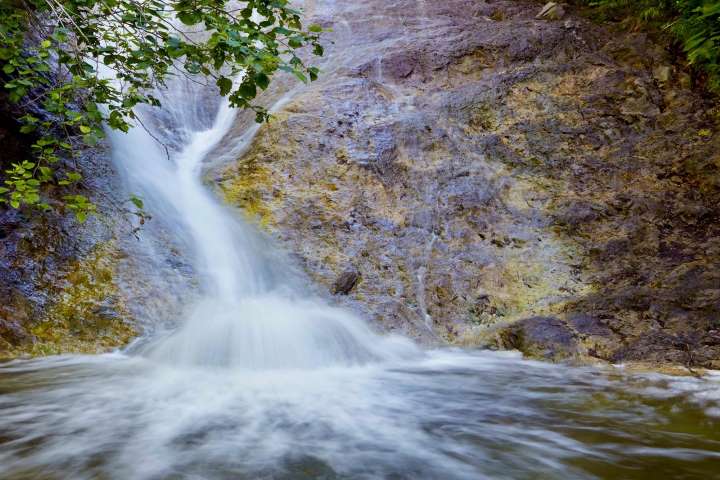 At the northeastern tip of Hokkaido is the Shiretoko National Park, known for its unspoiled beauty, variety of wildlife and its drifting sea ice that enables ice walk tours in winter. The sea ice drifts along the peninsula enabling "Ryuhyo Ice Flow Walking Tours" along a veritable conveyor belt of ice punctuated by a few polar dips in between. The park itself is dotted with hot springs, one of which is a unique cascade of hot water at the river's head that can only be reached by foot. Visitors wade through warm water that increases in temperature higher up the river. Walking over waterfalls and upstream the final reward is the source of this hot shower called, Kamuiwakka, "Water of the Gods" in the local Ainu language. Hot water splashes off the rocks along this warm, verdant and mystical trail. This is relatively undiscovered country to the masses of tourists, and one that rewards visitors with a replenishing sense of vigor.
Mount Aso, Kumamoto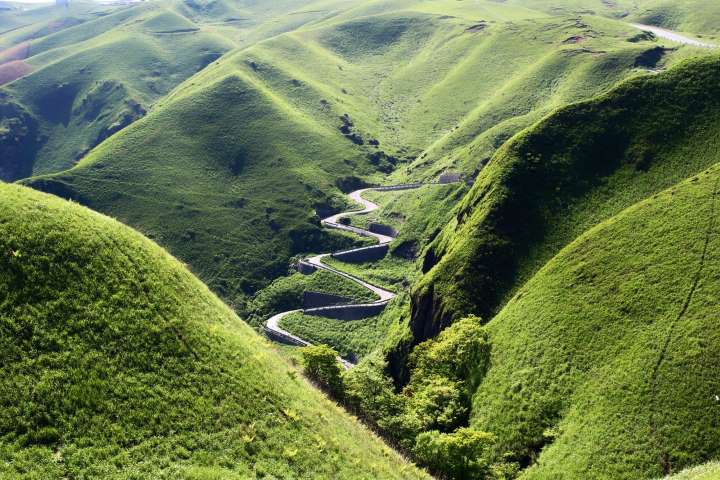 Japan's largest active volcano looks like it is covered in a smooth rolling layer of green felt. Its 100km caldera is one of the world's largest, and within it resides several smaller volcanoes, one of which is still very much active. These peaks are accessible to tourists except when closed due to gas emissions or volcanic activity. Short helicopter rides enable views from above the steaming crater. Near the crater stands the Aso Volcano Museum providing explanations of the volcano's activity and its status in Japan as a deity. Local Akaushi cattle, prized for their high quality of wagyu, freely roam the plains, while horseback riding opportunities, unique for their setting, offer relaxing trails that ribbon the picturesque landscape. Fancy a dip? There are also many hot springs in this surreal location, including two within the crater itself! 
For more information, please contact: The Japan National Tourism Organization