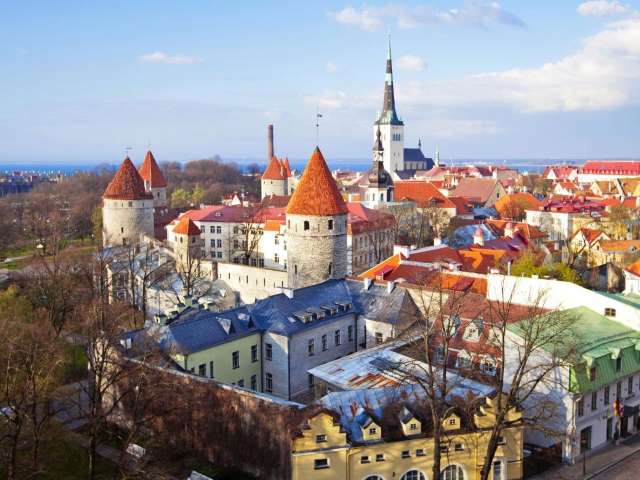 Historical atmosphere meets world-class tech hub in Tallinn – a fantastic destination for adventurous foodies and travellers that are interested in experiencing a unique part of Eastern Europe. Walking through the winding, cobbled streets of the city's Old Town, you'll pass craft workers selling traditional Baltic knitwear and the region's famous amber jewellery.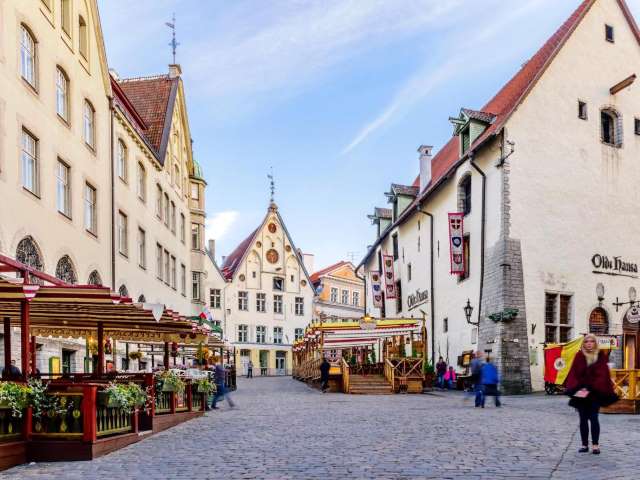 Once you reach contemporary Tallinn (tech start-up capital and home to the fastest WiFi in Europe!), you'll come across the infamous KGB hotel in the heart of the city (where microphones are still being found around, left over from the Soviet occupation of Estonia), and a wide selection of catered apartments and modern, sleek hotels.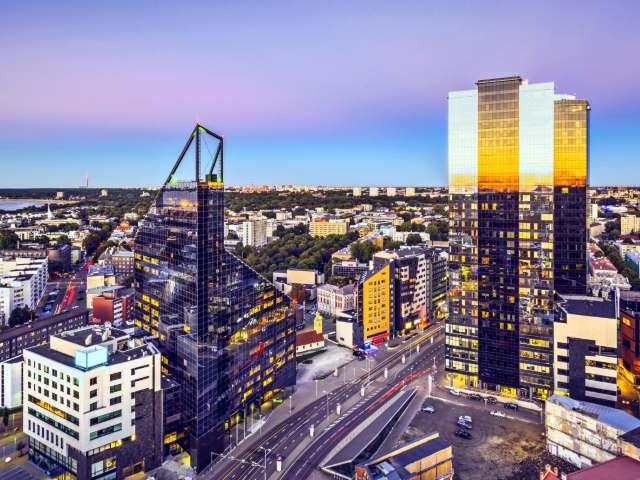 The compact nature of the city allows visitors to easily find and bounce around through Tallinn's nightlife and thriving foodie scene. Featured on the BBC's Hairy Bikers food tour of Eastern Europe, dining options in Tallinn range from traditional four B's (beer, borsch, and black bread) to award-winning vegetarian food and Michelin starred fusion restaurants.
July is Tallinn's hottest month but travellers hoping to include a trip to Helsinki will find prices significantly lower between September and December. Fall temperatures make the Scandinavian-inspired knitwear even more of a shopping must, and bustling beer halls will soon put visitors in the mood for a cozy winter's night in with friends new and old.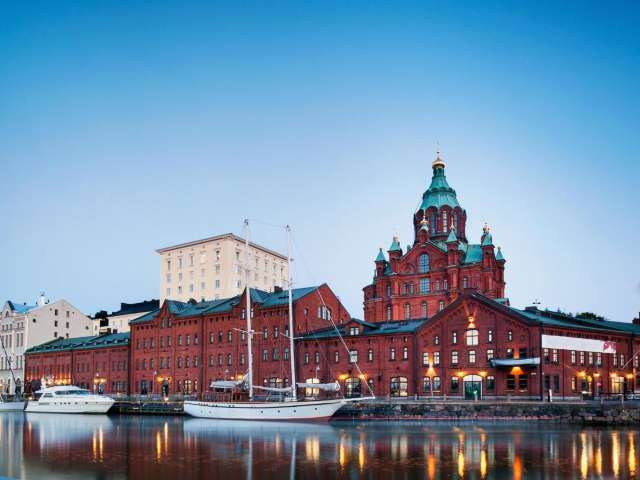 There's more than enough scenery, food, and culture to fill a weekend city break in Tallinn and, for travellers looking for a longer stay, there are regular ferries over to Helsinki where you can check out the Finnish architecture, pop-up art galleries and contemporary design boutiques.
Recent Booking.com research found that the most 'wish listed' property types for global travellers saw hotels accounting for 40% of all properties 'wish listed' through spring 2020, and apartments accounting for 20%. Tallinn has nothing if not incredible options for both accommodation types, so let's check out a few to get those inspiration wheels turning.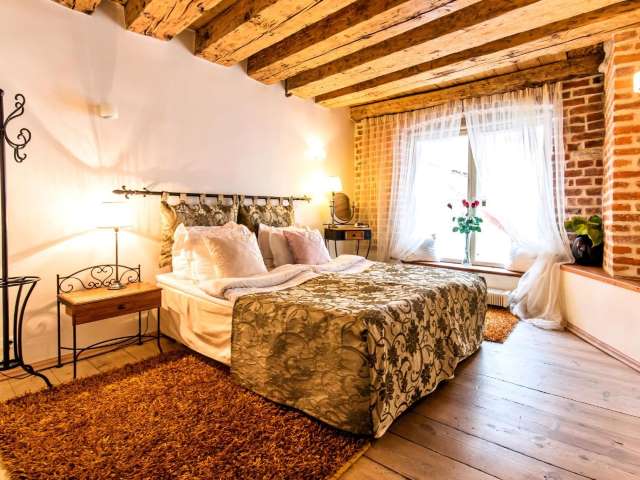 OldHouse Apartments available on Booking.com
In the epicenter of Tallinn's popular Medieval Old Town, these stylish-apartments combine breath-taking views of the city with cozy European luxury. Though it's less than 400m from Tallinn's main attractions, reviewers on Booking.com love the quiet, relaxing atmosphere of the OldHouse Apartments.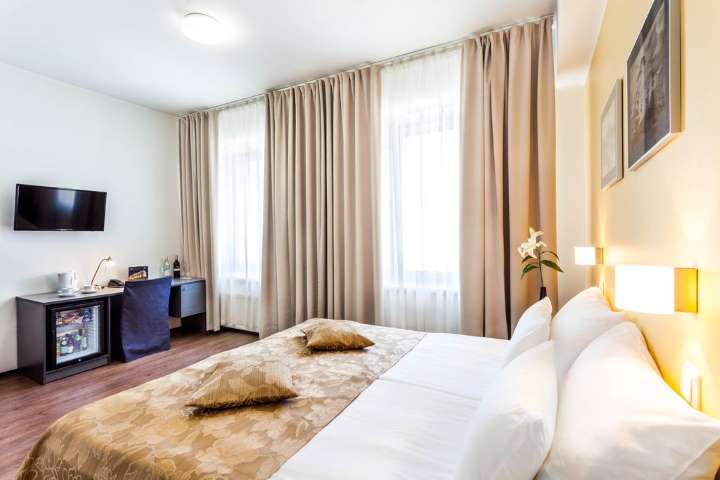 Kreutzwald Hotel available on Booking.com
A classic example of the way Tallinn blends the old with the new, the 4-star Kreutzwald Hotel is ideally situated between the beautiful historic Estonian National Library and the modern Kristiine Shopping Centre. After a busy day of exploring, visitors can enjoy fresh and local ethically sourced food at the hotel's popular restaurant, La Cucina Resturant & Pizzeria Napoletana.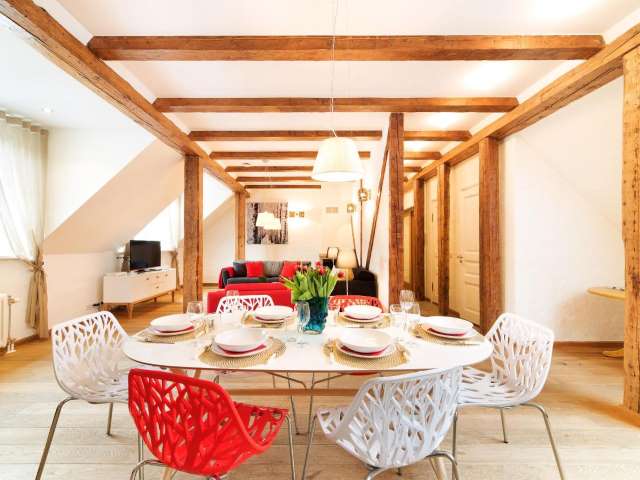 Tallinn City Apartments Old Town available on Booking.com
Rated highly for value and location by Booking.com reviewers, the Tallinn City Apartments are self-catering accommodations with self-check-in. These quality accommodation at affordable prices give guests impeccable digs to relax and refresh in, with great access to the city's Old Town once you want to head out again. A 2018 Booking.com study found that 64% of global travellers planned to try to eat more local food on their adventures. Tallinn City Apartments' fully equipped kitchens (with dishwashers!) add to their appeal as an ideal getaway homebase for those looking to try their hand at cooking some of the local foods.
*A wish list is a collection of 'liked' properties that customers can create on Booking.com. Customers are encouraged to save accommodations to a wish list by clicking the heart button that can be found alongside every property listing on the platform. During these unprecedented times, it's an inspirational way for travellers at home to start dreaming about travel again. Users on Booking.com who are signed into their account can wish list accommodations by clicking the heart button that can be found  on property listings on the platform. To access your wish list from the Booking.com app, simply click on the 'More' icon on the bottom right of the screen and then on 'Lists'.