Summer has arrived in Cairns & Great Barrier Reef and with it will be the best adventure rainforest experiences of the year. Canyoning, white water rafting, mountain biking and tubing are among the adrenalin-fuelled water options in the world's oldest rainforest.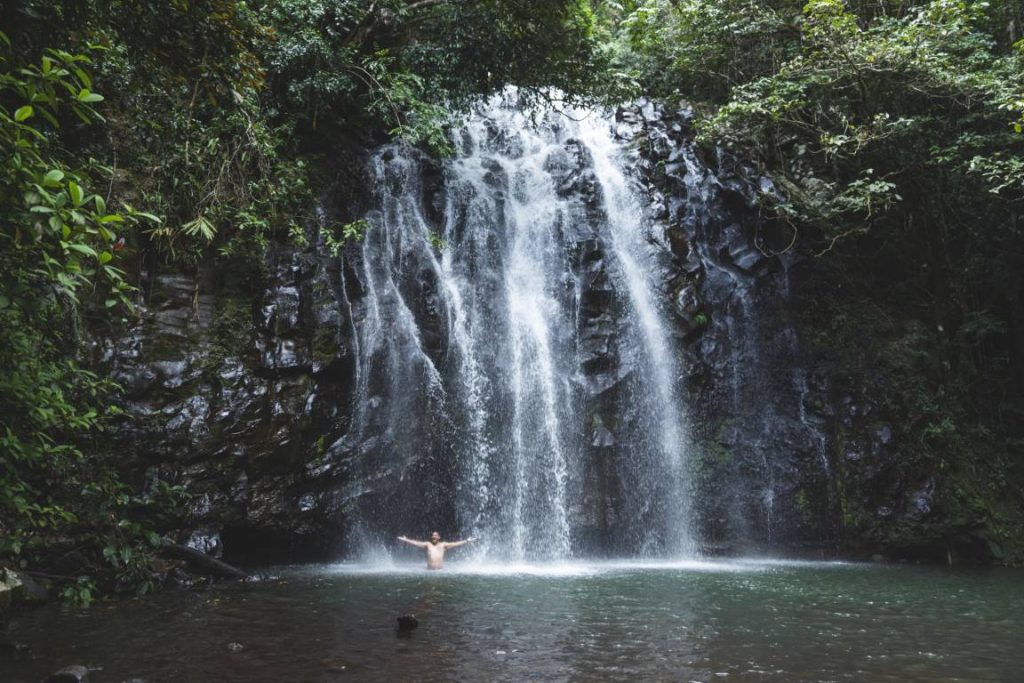 Join Cairns Canyoning in the spectacular Crystal Canyon to abseil 30 metre heights, rock jump, zipline and swim in a rainforest setting refreshed by warm summer rain. The Behana Gorge tour is ideal for families.
Experience the extraordinary white-water action of the Tully River with Rapid Boarders. Individual boards are used to ride a 7.5km section of the mighty river, which hosted the 2019 World Rafting Championships. Try white water rafting on a half-day trip on the Barron River or take the plunge with a full day on the Russell River with the Cairns Adventure Group. They have family options for younger children and a gentler, white water experience tubing through the rainforest.
River drift snorkelling is another easy option and a great introduction to snorkelling before you visit the Great Barrier Reef. It's a unique way to understand the world's oldest rainforest while floating down the Mossman River with Back Country Bliss.
For another cool option kayak Babinda Creek through small rapids before visiting Babinda Boulders for a swim and a rainforest walk, discovering the stories of the Traditional Custodians.
Hiking through the World Heritage-listed rainforest will reveal stunning waterfalls and refreshing swimming holes to cool off in. Choose easy strolls like the Licuala Rainforest Circuit or camp overnight at the Goldfield Trail where you can swim in the causeway.
Mountain biking is especially popular in summer with creek crossings adding to the thrills and promising a refreshing reward along the way. The world-famous trails at Smithfield Mountain Bike Park have rides for all abilities or enjoy the scenery of the spectacular Misty Mountain Trails.
Chasing waterfalls is a favourite summer activity for locals wanting to chill out and there are many close to Cairns. The most impressive of them all is the Barron Falls, which attract a crowd after a downpour. The best viewing place is from Skyrail Rainforest Cableway and its recently opened The Edge Lookout where you can feel the mist of the falls when they are at their summer best.
For a bird's eye-view of the rainforest take the plunge from AJ Hackett's 140 metre-high bungy tower. The waterfalls run once the summer rains arrive and the water touch in the pond is a refreshing part of the jump. Skydiving offers a truly spectacular view of the rainforest, with Skydive Australia offering jumps in Cairns and Mission Beach.
For more information go to cairnsgreatbarrierreef.com