Canada might not be the obvious place to head for in Winter unless your destination is one of the famous ski resorts in British Columbia like Whistler or Lake Louise. After all, throughout January and February, the mercury struggles to rise very much above 23oF and can drop as low as 5oF. This means that a simple operation like an afternoon's shopping or a walk in the park needs some serious preparation, as well as some major insulation.
But you can take advantage of the country's notoriously icy months by enjoying an experience that's said to be unique across the continent of North America with a stay at Quebec's Hôtel de Glace.
A cool welcome guaranteed
As the name suggests, this is an ice hotel of the type most often found in countries like Iceland and Finland well within the Arctic Circle – so it might even be one of the most southerly ones on the planet.
Another interesting feature of the hotel is that every year it is built to a unique design and has been ever since the first one opened on New Year's Day 2001. After opening in the New Year, it remains in place until March when the rising temperatures simply see it melt away, but not before all of its precious contents have been removed and stored away for next year.
These include the double beds that it contains in its 51 rooms as well as the super high-tog sleeping bags that ensure guests are toasty all through the night. One thing it can't offer, however, are en-suite facilities. The bathrooms are in a separate, heated and insulated block within easy reach of the main hotel.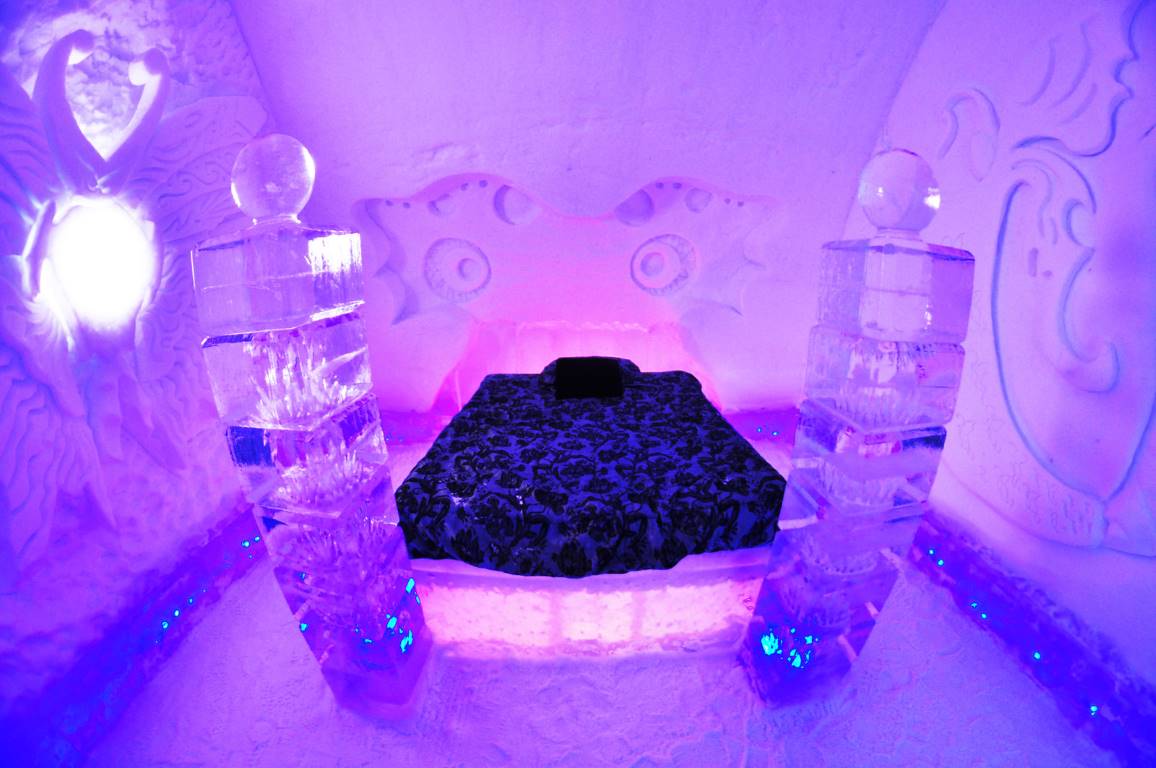 5 Star Features
But there are plenty of other features that any guest would want to find in a hotel including a bar which offers cocktails with names like the Windshield Washer and the Ski-Doo Crash served in glasses made from ice – gloves are provided! There are also saunas and outdoor plunge pools for a truly invigorating experience.
In fact, all the place really lacks are some of those other features that you might expect from a luxury hotel like a casino. But the good news is that the in-room wi-fi means that guests can easily search for one of Canada's many real casinos online and sign up for generous bonuses and other incentives. Many of these also offer "live" casinos with real dealers and streamed action to provide an even more authentic experience.
For anyone wanting to enjoy more icy fun, the Villages Vacances Valcartier is only a short distance away. Here you'll find no less than 35 different snow slides, paths for skating and a snow rafting route. If you'd prefer to bask in more tropical surroundings there's even the Bora Parc, the resort's tropical waterpark.
So, if you're in the market for a break with a difference where you're guaranteed the coolest of surroundings, you know where to head for this winter.