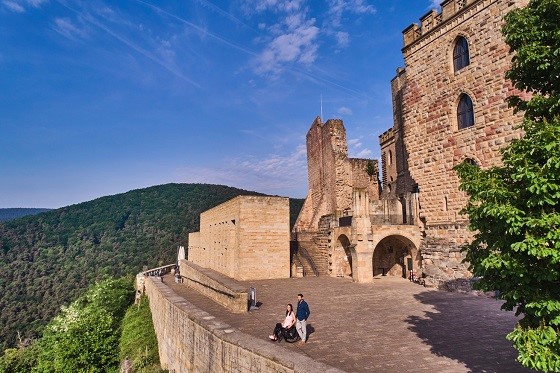 Germany has long been known for its rich cultural heritage, breathtaking landscapes, and world-class infrastructure. However, what many may not know is that it is also one of the most accessible destinations in Europe, making it a great choice for travelers with disabilities. Whether you are restricted in your mobility, visually impaired, hard of hearing, or deaf, Germany offers a wide range of travel options that cater to your needs.
With its outstanding infrastructure, Germany provides easy access to all kinds of attractions, from museums and castles to natural wonders and bustling cities. The country has taken significant steps to ensure that all visitors have a comfortable and enjoyable stay, with a strong focus on accessibility and inclusion.
"We are proud of the efforts we have made to make Germany an accessible destination for all," said Anja Brokjans, Director of the German National Tourist Office Canada. "From wheelchair ramps and audio guides to sign language interpretation and accessible accommodations, we are committed to ensuring that everyone can experience the beauty of our country."
One of the highlights of accessible travel in Germany is the country's rich cultural heritage. Many museums and historical sites have implemented accessible tours and exhibits, such as the Berlin Wall Memorial, which offers audio guides and tactile models for visually impaired visitors. Meanwhile, the Bavarian State Opera provides accessible performances with audio descriptions, and the famous Neuschwanstein Castle has a wheelchair ramp that allows visitors to explore the castle grounds.
For nature lovers, Germany boasts some of the most stunning landscapes in Europe. National parks like the Bavarian Forest and the Harz Mountains have accessible trails and facilities, and the Wadden Sea, a UNESCO World Heritage Site, provides guided tours for visually impaired visitors. Additionally, the country's many lakes and rivers offer accessible boat tours and cruises.
Germany is also a great destination for foodies, with a wide range of culinary experiences to suit all dietary needs. Many restaurants and cafes have adapted their menus to cater to those with dietary restrictions, and the country's vibrant street food scene offers plenty of options for those on the go.
In addition to its commitment to accessibility, Germany is also a leader in sustainable tourism. The country's many eco-friendly initiatives, such as renewable energy and green transportation, make it a great destination for environmentally conscious travelers.
A potential itinerary for travelers with disabilities could start in Berlin, where visitors can explore the city's vibrant cultural scene, including the accessible Berlin Wall Memorial and the Pergamon Museum. From there, travelers could head south to the Bavarian Alps, where they can take in the stunning scenery of the region and visit the Neuschwanstein Castle. The trip could then continue to the historic city of Heidelberg, known for its picturesque castle and accessible old town. Finally, visitors could head to the Rhine Valley, where they can enjoy a relaxing boat tour and sample some of the region's famous wines.
"We invite all travelers with disabilities to come and experience the beauty of Germany," said Brokjans. "Our commitment to accessibility and sustainability ensures that everyone can have a memorable and enjoyable trip, while also contributing to a more inclusive and responsible tourism industry."