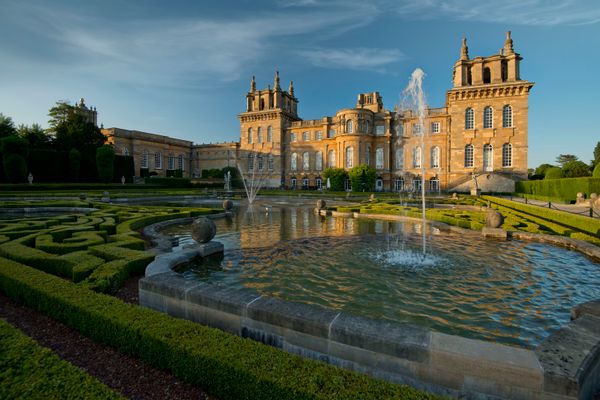 Home to the 12th Duke and Duchess of Marlborough, Blenheim Palace is a UNESCO World Heritage Site and famed as the birthplace of Sir Winston Churchill.
Steeped in history, the magnificent Oxfordshire Palace is equally renowned for its 2,000 acres of 'Capability' Brown Parkland and 10 beautiful Formal Gardens.
There's so much to explore and discover throughout the year with every season revealing a new natural treasure.
From the great open spaces of the Parkland, punctuated by mature trees, through intricate Formal Gardens like the Water Terraces and the Italian Gardens, to more peaceful areas such as the Secret Garden, and the Churchill Memorial Garden, which celebrates the life and legacy of our 'Greatest Briton'.
Discover landmarks such as the Column of Victory, the Cascades and the iconic Grand Bridge designed by architect and playwright John Vanbrugh.
There are a number of excellent walks taking you around the Parkland which are perfect for spotting the array of wildlife, scenes from films, including Harry Potter, which were shot at Blenheim Palace and seeing the beautiful landscape.
In spring enjoy peeking at The Italian Garden with its elegant tulips and abundant daffodils.
Re-designed by the 9th Duke of Marlborough on the advice of his architect Duchêne, they feature formal symmetrical scrollwork parterres in box and yew and a bronze fountain by American sculptor Waldo Story.
In summer the Water Terraces, constructed between 1925 and 1930, are especially popular. The terraces are reminiscent of the Parterre d'Eau at Versailles. On the lowest terrace stands the scale model made by Bernini for his famous fountain in the Piazza Navona in Rome.
Also don't miss the fragrant Rose Garden, contained within a circular walk, arched over by slender hoops supporting climbing roses. The central statue is surrounded by symmetrical beds of roses forming a delightful floral display.
Visit the Secret Garden, restored by the 11th Duke as part of the Battle of Blenheim tercentenary celebrations in 2004. In contrast to the formal gardens and sweeping parkland, it is a secluded area where winding paths lead over bridges of tranquil water.
The Pleasure Gardens have been especially designed for younger visitors. Explore the Marlborough Maze, the world's second largest symbolic yew hedge maze and the Butterfly House
To complete the perfect day out, why not treat yourself to Afternoon Tea served in the beautiful Orangery Restaurant overlooking the private Italian Gardens.
GARDEN VIDEO: https://vimeo.com/336812426