Hillside Beach Club in Turkey is proud to introduce a new Home at Paradise package for guests looking to work and live remotely for an extended time, with the best of office amenities and a luxury holiday at their fingertips. For stays of between 20 and 30 days, Home at Paradise offers a range of added benefits including a complimentary spa treatment, personal training session and outdoor activity each week as well as daily yoga and the chance to learn a new hobby.
Home at Paradise also offers complimentary stays for one child under 11 and a second child under 5, meaning working parents and families can also swap home offices and schooling for Hillside's green pine forests and twinkling turquoise Aegean. With complimentary art sessions for children supplementing Hillside's celebrated kids' clubs and packed schedule of educational activities, mum and dad can get on with work safe in the knowledge that their little ones are being expertly entertained.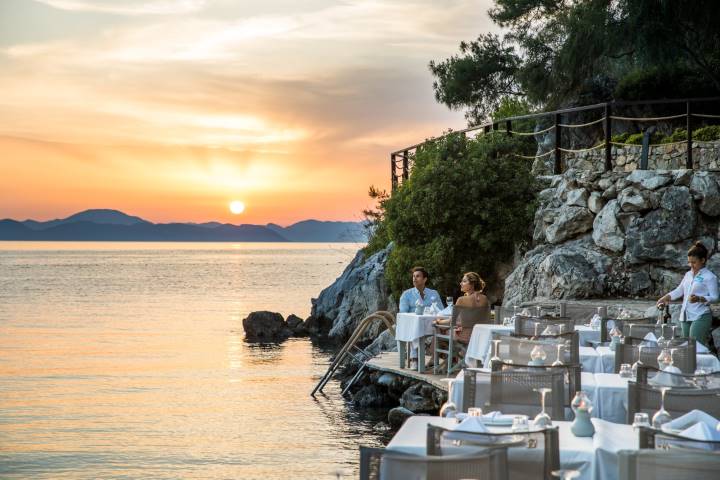 Home at Paradise is an unrivalled offer for unprecedented times, offering city slickers, start-up hipsters and fun-loving families the chance of a lifetime. With the ethos of Feeling Good in mind, the stunning Fethiye hideaway ensures guests can make the most of all Hillside has to offer once laptops close after a productive day of work in paradise. Here are a few more details of what guests can expect…
Take a 'Feel Good Break'
Everyone knows that the key to a healthy mind is a healthy body, and nowhere does this better than Hillside Beach Club. To help feeling good be a lifestyle, not just a holiday treat, the Hillside team are offering Home at Paradise guests…
One complimentary massage or facial treatment each week at Hillside's natural Sanda Spa
One complimentary outdoor adventure every week, from volleyball, yoga, hiking or water sports, guests will feel and look their best whilst tackling the daily grind
After a hard day's work those staying at the hotel can look forward to a myriad of exciting events, from floating films on the beach, immersive health workshops or indulging at one of three delicious gourmet restaurants
Enjoy Daily Rituals
Guests can start their day with sunrise meditation and fuel morning meetings with Hillside's third wave coffee bar or a nourishing and energising breakfast. Think long lunches by the beach, followed by a catch up with the team, or an afternoon wakeboarding session preceding a meeting on zoom. Working at Hillside ensures the only pressure in a daily routine is choosing where to eat, sleep, relax and repeat from 9-5pm. Day to day pleasures for Home at Paradise guests will include…
One complimentary personal training session each week (best followed by a refreshing dip in the twinkling blue Aegean!)
Unlimited Morning Coffee at the Coffee Bar until Midday
Free morning yoga taking place every day at the beautiful Silent Beach
Hillside's 600-meter swimming parkour in the Sea, perfect for breath-stroking troubles away
Start A New Hobby
With so many exciting activities to choose from, each day at Hillside offers a new experience.
Those juggling career and parenting duties can find time to learn a new hobby, safe in the knowledge their little ones will be well looked after at the hotel's renowned kids club and daily activities taking place between 9am – 6pm. Home at Paradise guests can expect…
One complimentary learning session each week- from windsurfing to wakeboarding, tennis or diving, there's never been a better time to learn a new skill
One complimentary session each week at the hotel's creative hub 'Artside', where younger visitors will have the chance to experiment with marbling, ceramic painting or even tie-dye
After a turbulent year of lockdowns, there has never been a better time to swap rushed morning chores for a complimentary turn down service and the chance to return some balance and fun to daily life. With every detail taken care of, from airport transfers to laundry service, guests booking Hillside's Home at Paradise package can look forward to relief from the usual domestic headaches of working from home. No workplace luxury has been overlooked and with top of the range Wi-Fi, Nespresso in room, private meeting rooms and fully equipped conference spaces there's no reason why getting down to business shouldn't be a pleasure this year.
For more information visit https://hillsidebeachclub.com/FeelGood/en/home-at-paradise/