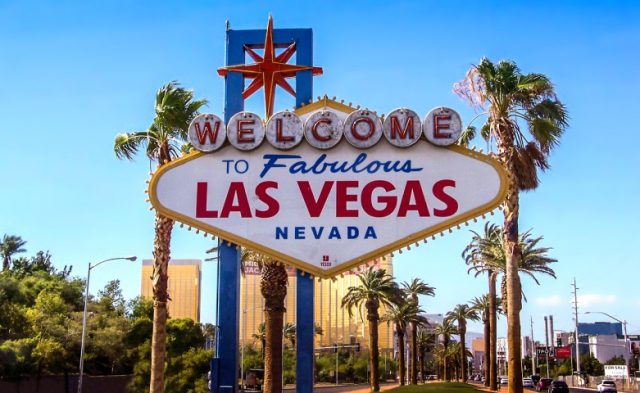 Visiting Las Vegas is an activity you can absolutely do with children, and there is so much for them in the area. While a lot of people associate the area with casinos and bachelor parties, there is way more to it than that, and lots of fun things for kids to enjoy.
In this guide, we're exploring the dos and don'ts for visiting Las Vegas with children.
Things to Do When Visiting Las Vegas with Kids
Some people don't even realise just how amazing Las Vegas can be for children. Let's dive into some of the most exciting things you can do in the area with your children.
Search for kid-friendly shows
You should search for some Las Vegas show tickets before you visit. Fortunately, you will find that there are lots of potential shows going on while you are visiting (as there always are) and this means that you can find some kid-friendly shows including magic shows.
Visit Las Vegas's many kid-friendly attractions
This is one of the most exciting destinations in the world and that means there are plenty of attractions that are great for kids. There are even some exciting birthday party ideas for kids. You could visit M&M's World in the Showcase Mall, which has over 28,000 square feet of chocolate and activities, and even personal printers to customize your own candy.
For Marvel fans, the area is home to the Avengers' S.T.A.T.I.O.N where children can see their favorite movie stars and feel like they're the newest additions to the Avengers.
There's also an observation wheel to see the sights from up high, and a variety of different places to get amazing food. Vegas has loads for kids to enjoy.
Book a hotel off the Strip
Off the Las Vegas Strip you are more likely to avoid some of the nightlife that will be less acceptable and enjoyable for children. Book away from the strip and you can enjoy a more relaxed area and often a hotel that has facilities specifically for children to enjoy.
Get out of the city
Once you venture outside of the city you can also explore things like the Hoover Dam, the Grand Canyon, and the Red Rock Canyon among other natural sights through Nevada. Hire a car and get out of the city to see a bit more. There are national monuments and parks that are within driving distance, and they are great for the people who have never been to this part of the world before.
Start sightseeing in the morning
For adults, Vegas really comes alive in the evening, so sightseeing in the morning can help you to avoid the rowdier groups of adults who have come to party on the Strip. Loads of attractions are open in the morning and you can start exploring with your children.
Things Not to Do When Visiting Las Vegas with Kids
There are some things we'd recommend not doing when you take your kids to Las Vegas, as the city definitely has some adult themed activities too, that you probably know plenty about.
Don't explore the Strip on foot and at night
At night time, it is best to stay off the Strip if you have kids. There are often promoters out for adult shows, and groups of adults on bachelor parties, for instance. It's not really the kind of place that is suitable for children at night. The good news is that off the strip and in many of the hotels there is still plenty to do, even by night.
Don't book your vacation without consulting a calendar
Sometimes, Las Vegas is more rowdy than other times. For example, if there is a big event on like a UFC fight or even specific events like the "Adult Entertainment Expo" that is held in Vegas, then you might find that you would rather book at another time.
A calendar will also tell you when things that are more child-friendly like comic cons that are held in the area are on, so you might decide to visit then for more activities for the kids.
Choose the Right Hotel
Your hotel is a big decision when you are visiting anywhere. In Las Vegas, be sure to opt for a hotel that is specifically child-friendly. There are adult-only hotels, and hotels in casinos, that we don't recommend for children. Stay off the Strip and do a little bit of digging. You can check Trip Advisor to see if these places welcome kids, and if they are suitable for children, providing specific activities for the kids and fun things for them to do. A swimming pool is also a bonus with the sort of heat you're likely to experience.