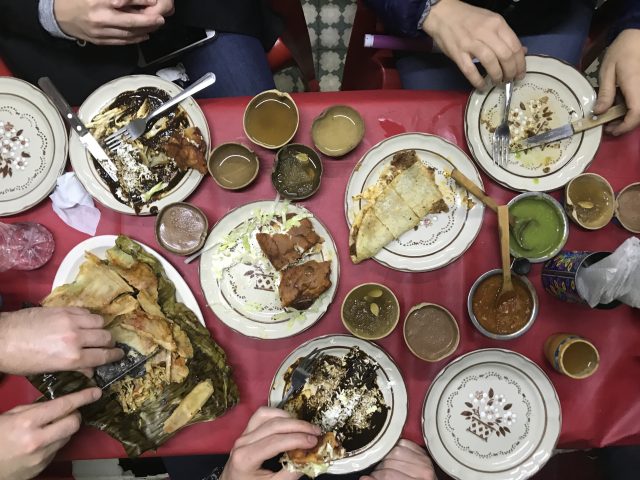 Consistently ranked among the top places to visit, Mexico City is a world capital welcoming more than 12.5 million visitors each year who come for its renowned cuisine, vibrant culture, rich history, unique neighborhoods and modern-day travel offerings. It's no surprise that national media outlets such as National Geographic Traveler, USA Today, Lonely Planet and others are naming Mexico City as one of the top destinations to visit in 2019. A gastronomic mecca, the city offers everything from world-class dining at some of the best restaurants in the world to an innovative UNESCO-recognized street food scene with taco stands, endless food markets and more. To avoid tourist traps, spend more time eating authentic cuisine and maximize your time visiting one of the world's largest cities, food tours continue to be the popular choice for travelers to discover, understand and savor Mexico City's food culture with its varied regional cuisine and so much more.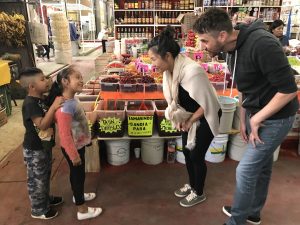 For an insider's view of Mexico City's food scene, look no further than Eat Like a Local Mexico City. Born and raised in Mexico City, founder Rocio Vazquez Landeta takes travelers through the streets of this vibrant city to taste, explore and connect with Mexico City's food scene, markets, restaurants and people. Discovering all the hidden gastronomic gems that only locals know, Eat Like a Local Mexico City's food journeys showcase the cutting-edge restaurants along with secret food stalls and street food that offer the most authentic Mexican cuisine. The travel company recently announced three new food tours and experiences for 2019.
The Mexico City Foodie Immersion tour covers all aspects of Mexican food. The 4 ½ hour experience begins at a small coffee shop where travelers learn about the coffee culture in the city. With coffee in hand, the tour explores street food delicacies including Mixiotes, basket tacos, and rotisserie chicken. Journey on the subway to explore a traditional market with an array of carnitas, corn, tostadas, fruit and chorizo. Visit La Merced, the second biggest market in the city for a candy tasting, pineapple juice, fish tacos and a visit to a local woman's house for a homemade meal. The tour comes to an end at a hipster lounge for authentic cocktails. The Mexico City Foodie Immersion runs daily starting at 10:00am and costs $99USD per person.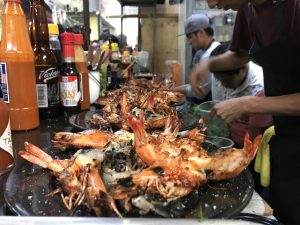 The Mexican Wine and Pulque Journey is hosted by Sara Garza, a sociologist who grew up in the Roma neighborhood. Explore Sara's favorite spots including the traditional ones where she grew up eating, as well as the new trendy places. Starting at Eno, Enrique Olvera´s famous deli, taste green pozole, pastor tacos, Mexican-Argentinian tacos and more. Travelers will learn about Pulque, the pre-Hispanic drink made from the agave plant. End the afternoon at a winemaker´s shop where the group tastes four different Mexican wines paired with Mexican craft cheese. The tour unveils the hidden history behind the wineries and guests will learn about the Mexican wine world with an expert. The Mexican Wine and Pulque Journey runs Tuesday through Saturday from 16:00 to 19:00 and costs $120USD per person.
The third new tour explores three hidden neighborhoods: San Rafael, Guerrero, Santa María la Ribera and ends at the historic center.  For the adventurous eaters, the Street Food at Night and Hidden Neighborhoods tour introduces foodies to eyeball and brains tacos. For the conservative eaters, enjoy al pastor or brisket tacos. Mole is the highlight of this tour and the group will eat traditional homemade black and yellow moles, taste mezcal, tejate, tepache, and other traditional Mexican drinks, eat birria, chiles rellenos and churros. Finish the evening tour walking around the historic center and learn about the hidden Aztec legends while visiting the famous tile house. The Street Food at Night and Hidden Neighborhoods experience runs daily from 20:00 to 23:30.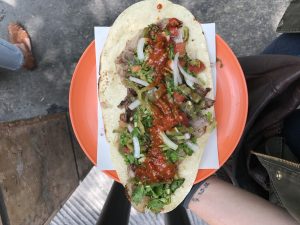 Mexico City native and founder Rocio Vazquez Landeta shares the city that she grew up in and is committed to supporting the community in her city.  Eat Like a Local Mexico City is the only Mexican-founded food tour agency that actively promotes economic growth and creates opportunities for families within the traditional markets. All of Eat Like a Local's food tours support the local community. For example, the Mexico City Foodie Immersion tour supports the 80 IQ program, a program where 12 children at the La Merced Market learn English, receive monthly mentorship, participate in recreational activities and also, work as guides during the weekends. The children earn money, practice English and are part of an amazing cultural exchange program where guests bring postcards, candy or pictures from their hometowns from around the world as a gift for the children. More on the 80 IQ program is here. The Mexican Wine and Pulque Journey supports single mothers from La Merced Market through lending business advice and exposure, participation in pop-up events and mentorship. The program's goal is to create a supportive system for women and offer them a chance to leave the unsafe environment where they live so they can raise their kids in better conditions. The Street Food at Night and Hidden Neighborhoods tour feeds 3 homeless per booking.