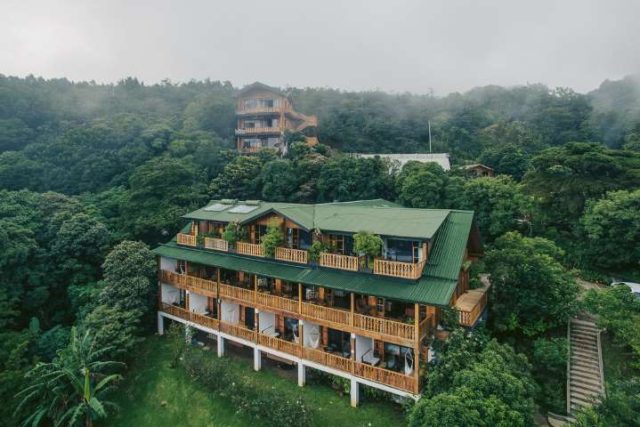 Located along the cloud forest mountain ranges of Costa Rica and just three hours from San Jose, Hotel Belmar is a paradise for nature lovers, adventure seekers and culinary enthusiasts. Nestled in the Monteverde region, a playground for wildlife and biodiversity and an international birding destination, there's no shortage of eco-friendly activities to enjoy in this small town and Hotel Belmar, a planet positive hotel, is the ideal place to stay, in the middle of it all.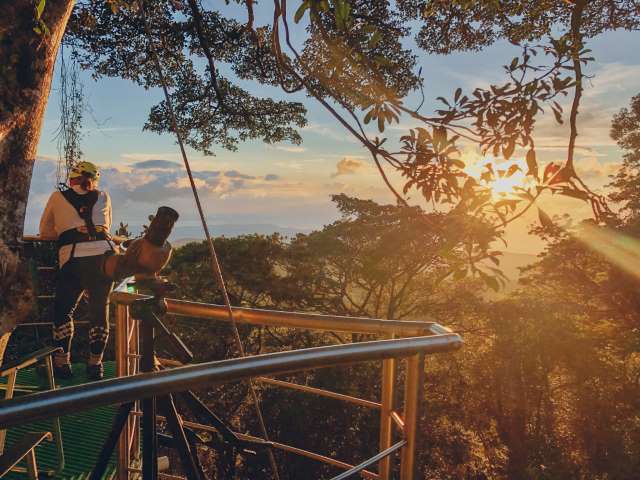 Things to do:
Explore the cloud forest at SAVIA – A private reserve where groups of up to 6 people can participate in curated experiences in the cloud forest led by a forest expert. Guests can enjoy thrilling eco-adventures such as zip lines, rappels, suspension bridges, hiking and bird watching but what makes SAVIA truly special are its sensorial gardens, its curiosity pods for meditation, its private picnics above the forest canopy, its night tours perfect for spotting wildlife and rope climbing inside a hollow century old live Ficus tree!
Visit Costa Rica's first carbon neutral farm at Finca Madre Tierra – A real Costa Rican farm experience where guests can learn about sustainable agriculture and see how artisanal products are handmade on-site while enjoying experiences such as picking coffee beans, grinding sugar cane, horseback riding through the mountains and having animal encounters.
Get to know the town of Santa Elena – Founded by the Quaker community, it's known for its cheese, as well as the Monteverde Butterfly Gardens, Frog Pond, the Bat Jungle and the Orchid Garden where you can see 25 different species of frogs, 8 different species of bats or more than 425 species of orchids. Also known for its art galleries and artists, guests can also visit designer Marie Chantal's studio for unique jewelry inspired by nature, if contacted in advance the designer can personalize any piece and even help design an engagement ring.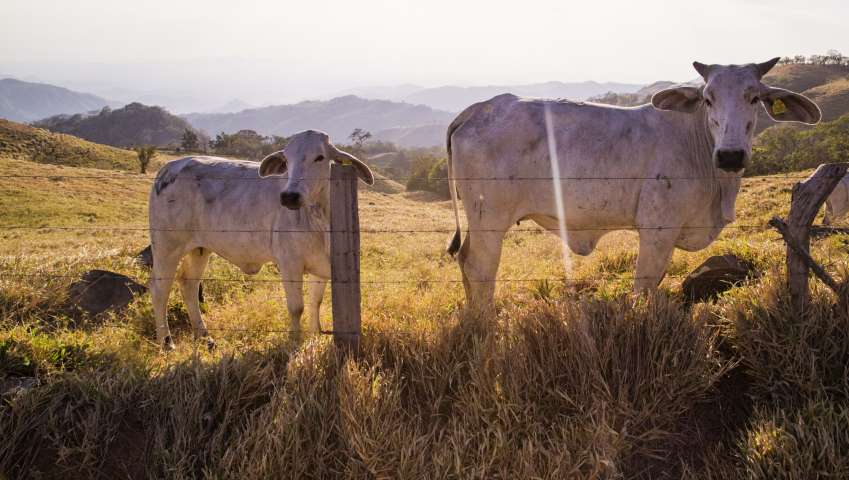 Where to eat and drink:
Restaurante Celajes – Known locally as one of the best restaurants in the area, it features farm to table cuisine, locally-sourced ingredients, fresh ingredients harvested in its on-site organic garden, as well as balconies with splendid views of the Pacific Ocean and the mountains perfect for watching the sunset.
Cervecería Belmar Tap Room & Beer Garden – One of the first microbreweries in the country, its located in the cloud forest with views of a beautiful natural spring water lake and serves Cervezas Artesanales Belmar, artisanal ales brewed on-site, great food and features live music and weekend events.
Where to stay:
Hotel Belmar – Situated 4,600 ft. above sea level, this award-winning upscale eco-focused hotel located in the lush cloud forest mountains of Monteverde, is committed to environmental protection. Located in the entranceway to several hiking trails, most of the property is composed of pristine cloud forest home to many endangered species and perfect for spotting wildlife. Featuring charming alpine architecture with a Costa Rican twist, its 26 guestrooms and suites use white and neutral tones combined with an extensive use of hardwoods, traditional ceramic tiles and include private terraces or balconies with enchanting views of the cloud forest and the Nicoya Peninsula.