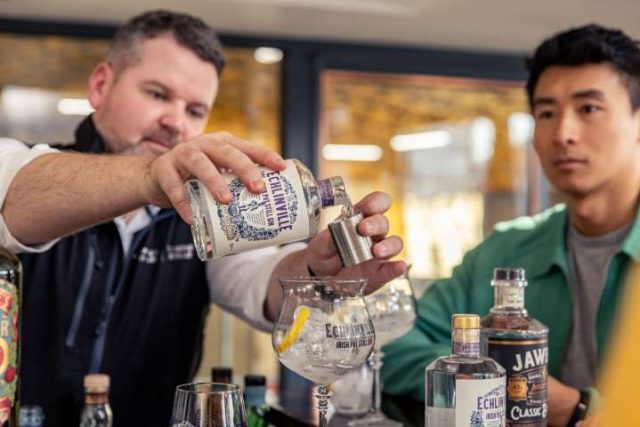 Home to one of the oldest licensed whiskey distilleries in the world – the Old Bushmills Distillery – Northern Ireland has a long history of distilling excellence.
Now a new spirits trail offers the opportunity to delve into the stories and meet the makers behind the region's oldest and newest spirits. Each distillery visit offers an immersive, sensory experience and a chance to discover the inspiration and passion behind Northern Ireland's great spirits.
The trail begins at Belfast Artisan Gin School where you can learn to make your own gin and take home a bottle of your unique creation.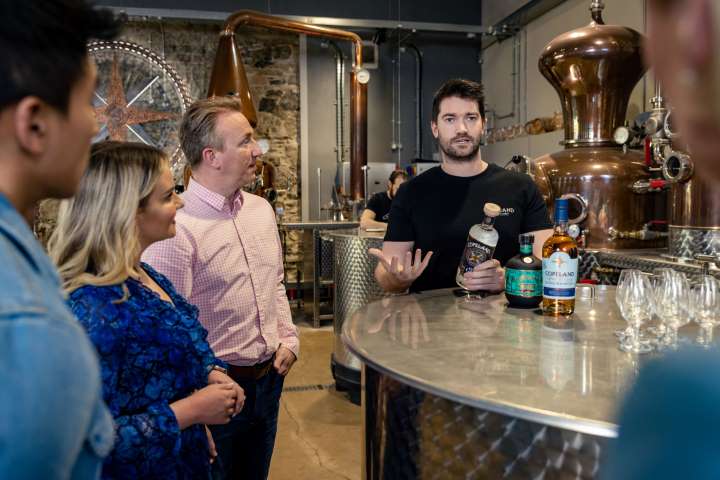 Then on to County Down where five of the 10 destinations on the trail are located.
At Copeland Distillery, you'll hear tales of secret smugglers, savage battles and remarkable voyages, while soaking up a taste of its whiskey, gin, and rum. The field-to-glass Echlinville Distillery will reveal how the farm-grown barley is sown, grown, harvested and hand malted before offering a sip or two of its whiskey, gin or poitín.  
Award-winning Shortcross gin is made at historic Rademon Estate, where Northern Ireland's first craft gin was created using wild botanicals grown in the nearby fields.
Meanwhile, whiskey is the star at Hinch distillery, where triple distillation and traditional Irish mashing processes are key to creating its award-winning spirits.
County Down's fifth distillery, Killowen, is the smallest in Northern Ireland but its range of spirits have attracted a big following. Sitting in the Mourne Mountains, it uses age-old distilling processes and handmade artisan stills to create a traditional Irish whiskey with a modern twist.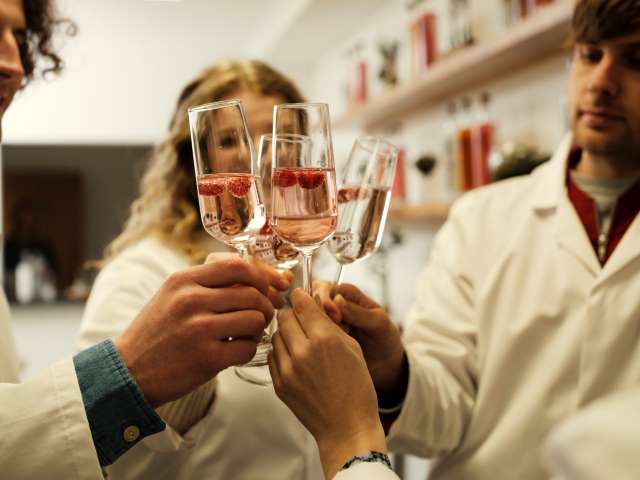 You can learn to distil with a difference at Woodlab Distillery in County Tyrone, where science and nature combine to create the unique flavour profiles of Symphonia gin.
Sitting on the banks of beautiful Lough Erne in County Fermanagh, the Boatyard Distillery focuses on producing pure spirits taking a sustainable and organic approach, while the Wild Atlantic Distillery takes inspiration from the rugged landscape around it to create its whiskey, gin and vodka.
The trail finishes at Northern Ireland's world-famous Bushmills Distillery on the spectacular Causeway Coast, where whiskey has been distilled for over 400 years.
A fun element of the Northern Ireland Spirits Trail is the Distillery Trail Passport. At each distillery you can collect a stamp on the passport and when you have completed all points on the trail you will receive a special souvenir.
The passports can be picked up from any of the distilleries.