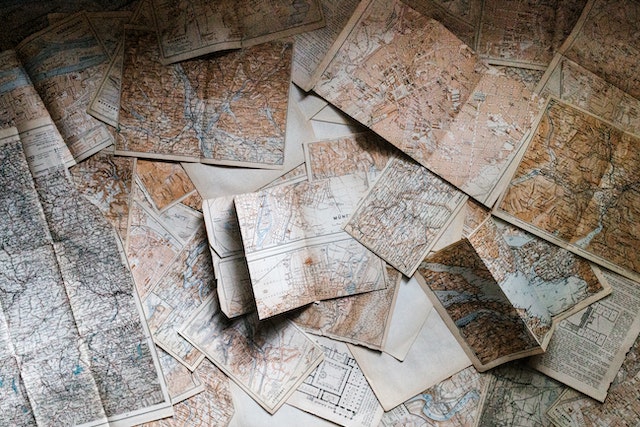 Mother's Day is inching closer and closer, and you might be looking for gift ideas before the day comes. If your mom has the soul of wanderlust, then these DIY travel gift ideas may be worth a gander as a gift. Consider these gift ideas for Mother's Day.
Travel Kit
Travel kits are an easy gift idea for your mom on Mother's Day if you know that she likes to travel. You can make your travel kit or purchase one that is ready-made, but it's better to make it more personalized so that it feels special rather than it seems like you just bought it off the rack.
You must find items that she can use in the airport to create a DIY travel kit. Things like eye masks, ear plugs, and lip balm will be helpful for her when she travels. Other items like a phone charger and headphones can help her stay connected while on the go.
For an already-made travel kit, consider what your mom likes to do while traveling. If she loves doing arts and crafts, consider purchasing a DIY art set with paint brushes, paper, pencils, and more.
DIY Scratch Map
If your mom travels often and you want to give them a gift that can help remind them of all the places they've been to, then a DIY scratch map can be a great place to start. Slowly revealing and coloring in all the countries your mom has been to on this map can highlight how far she has come.
It can also be a conversational piece in your mom's home because she can display it where she wants. Overall, it can be a simple but unique gift that caters to your mom's wanderlust well.
DIY Makeup Bag
Mother's Day is coming up, and you want to give her a special gift. What better DIY makeup bag can she use on her next trip? This DIY travel gift idea is straightforward to make, and it has the potential to last for years.
DIY makeup bags are great gifts for anyone on your list because they're practical, beautiful, and customizable. Just ensure that the makeup products you add in the bag are things she will use, especially if you're getting her skin-related makeup like foundation and concealer.
Neck Pillow for Travel
If your mom doesn't have one yet, a neck pillow she can bring with her on her travels is a thoughtful gift she can use on the plane, in the car, or when she's watching TV at home. It makes for an easy and practical gift that she can use to get some rest while traveling.
The best neck pillow for travel is a soft, supportive one that you can pack into a carry-on bag. Some travel pillows are inflatable and come in different sizes.
Neck pillows are great for people with trouble sleeping on planes or in cramped quarters like hotel rooms. They also provide support when you need it most – during a long car ride or after a long day of sightseeing.
Personalized Book / Scrapbook
If your mom is into arts and crafts or is the sentimental type, then getting them a Mother's Day gift book that they can personalize is an excellent choice for a gift.
This idea is so unique that she will love it. You can make her feel special by giving her a personalized book or scrapbook you made with your hands. It will be an excellent way to express yourself and show your love for her. You can add content to some pages and then leave the rest blank for her to customize herself.
DIY Travel Gift Box
A DIY travel gift box is not just a pretty box you can give your mom on Mother's Day. It can be something as simple as two bottles of wine or as complex as a trip worldwide. It is unique because it is personalized, and the recipient will have an experience unlike any other.
Some box subscription services give your mom a gift box filled with travel-themed items every month. However, curating a box of goodies to provide her with might be more touching since you picked the things out yourself.
Suitcase Table
If you are handy and want to make something from scratch for your travel-minded mom, consider making her a suitcase table. A suitcase table is just a table you make from a suitcase that you add legs to underneath. It can be as small or as big as you want. Plus, the different kinds of bags can help you modify the design of the table you make.
DIY Globe Clock
A subtle but sophisticated kind of decor you can have in your home would be a clock with a world map or globe. You can make this yourself or find a pre-made one for yourself. If you are interested in undertaking a significant DIY project, you should consider making it yourself because it's more meaningful.
However, if you opt to get a globe clock somewhere else, then that's fine too, as long as you're sure your mom would love it is all that matters.
Conclusion
These gift ideas all can be DIY in different levels of involvement. However, their one similarity is that they're all travel-themed, which your mom can appreciate, especially if she loves to travel. Therefore, consider these travel gift ideas if you don't know what to give her this Mother's Day.