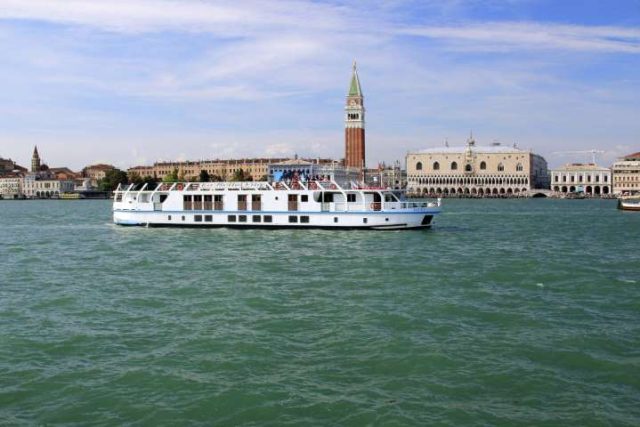 European Waterways has a limited number of cabins available for the July 17, 2022 departure of the company's annual "Opera Cruise" in Venice. Exclusive to luxury hotel barge La Bella Vita, the 6-night all-inclusive cruise features premium seats to a performance of George Bizet's "Carmen" at Arena di Verona Roman Amphitheatre. The cruise is an opera lover's dream, with an itinerary that brings to life the traditions, history and lore of one of the world's most enduring musical art forms. Guests will also enjoy private excursions that include a wine tasting and dinner with a countess, as well as regional wines with gourmet meals prepared onboard by their master chef.
"The cruise is an absolute delight to opera lover, who can boast of 'following in the footsteps' of some of history's greatest composers," said Derek Banks, Managing Director of European Waterways. "Even if you're just curious about the music, the magnificent architecture of Venice, as well as its cultural and artistic heritage are sure to make this a memorable experience."
Music and More
In addition to catching a performance of "Carmen" in the dramatic setting of the amphitheatre, guests will visit a variety of celebrated sites, opera houses and theatres as they cruise the Venetian Lagoon and the River Po. These include the Gran Teatro La Fenice, famed for premiering operas by Rossini and Verdi. In Mantua, they will explore "Rigoletto's House" and visit the bell-shaped Teatro Bibiena, which opened with a concert by young Mozart in 1770. Other sites include the Teatro Comunale Ferrara, which premiered an early opera by 20-year-old Rossini in 1812.
The cruise will take guests to the island of Pellestrina, where they can enjoy a sunset stroll or bicycle ride along its 18th century sea wall. A visit to Chioggia's bustling fish market is also on the itinerary, as well as a cruise through the Po River Delta, a nature reserve that is home to migratory birds such as flamingos, heron, and snipe.
For more information, visit www.europeanwaterways.com.