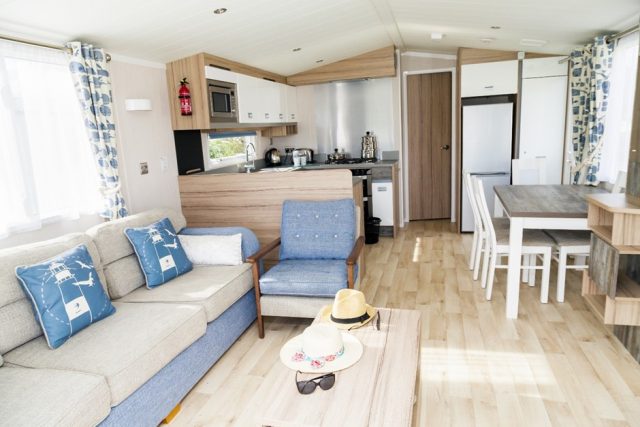 Imagine venturing to a scenic spot in the UK, whenever you please, enjoying your days relaxing as a couple or exploring as a family.
This dream can become a reality when you own your personal static caravan.
There are so many benefits which come with buying your very own holiday home — from enjoying exclusive events and activities, to saving some serious money in the long-run!
But before you begin your life has a holiday home owner, here's a handy guide with all the information you need to know about owning a caravan.
Finding the right caravan for you
There are plenty of fantastic options available when purchasing a caravan. But your decision will be based on your personal taste and budget.
Think to yourself:
Who's likely to use the caravan? Just you and a partner, your group of friends, or your family?
Where do you imagine your dream location in the UK?
What are the reasons why you want to own a caravan?
Once you know the answer to these questions, you can begin searching for the ideal caravan to suit all your needs.
For instance, if you want to use your caravan for family adventures, then you may opt for one with a large open plan design and plenty of storage, to provide enough space for the whole gang.
Or perhaps you'll require a caravan with just two bedrooms, equipped with everything you need for your cosy, couple getaways.
Next, you'll want to see it for yourself.
It's all well and good doing your research online beforehand, but you can't really buy your perfect holiday home from a screen.
Take the time to visit a holiday park, to soak in the atmosphere and see the type of caravan you'd like to buy in person.
When you buy a static caravan with Away Resorts, for example, you'll be welcomed by your personal ownership adviser, who can help you determine your holiday home requirements, budget and show you the caravan which meets your needs.
The perfect place for a holiday home
The joy of owning a caravan, is that you get to visit one of your favourite places time and time again, exploring its scenic spots to your heart's content.
The UK has so many unique and stunning locations to explore — it's just a case of finding the right one for you.
Do you imagine yourself beside the seaside, taking in the glorious coastal views when you travel to your own holiday home? Or are you more suited for a caravan surrounded by the natural beauty of a forest or lake?
The best way to find out is — you guessed it — experiencing it for yourself.
Check out the location of your potential pitch, and with the help of a holiday park adviser, discover if the place is the perfect fit for you.
Once you've decided where your caravan will be situated, you can enjoy all the idyllic location has to offer, each and every time you go on holiday.
Running costs, pitch fees and subletting
Depending on the size and location of your caravan, you'll find various levels of fees.
A pitch fee is the cost of keeping your holiday home at the park of your choosing, and is usually paid annually.
Not only will this pay towards general maintenance of the holiday park, but also means you can use your caravan throughout the year, whenever you choose — and out of season too!
The annual pitch fee will usually cover:
Landscaping and gardening services for the holiday park
Rubbish disposal
Road maintenance
Drainage maintenance
The park's lighting
The park's security systems
For some holiday home owners, there may be a few extras thrown in, and your pitch fee could provide additional or free access to the park's facilities, and invites to exclusive owner events.
You'll also have to consider the continuous annual rates for gas, water and electricity, which will come at an extra charge from your chosen park owner.
One way you can offset these costs, is to think about renting out your caravan whilst you're not using it.
This can provide you with a bit of extra income which can go towards running costs, and depending on your holiday park owner, can see all your bookings managed by the professionals.
—
Now you know everything there is to know about owning a caravan, why not explore all the different options for yourself, and venture into the world of static caravan ownership!