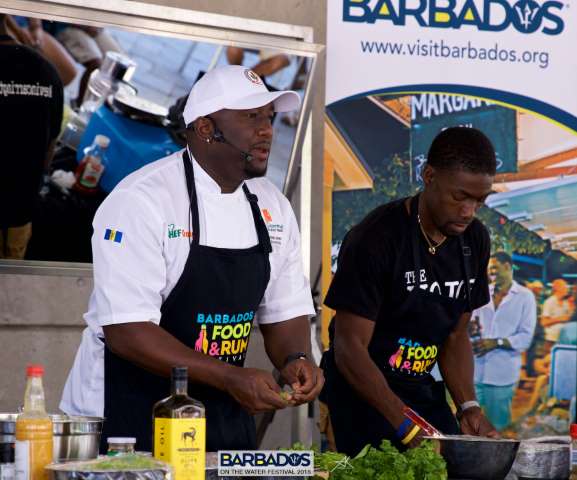 Barbados celebrates its rich culture in Toronto over a weekend-long festival at Toronto's Harbourfront Centre. From August 16-18, 2019, attendees can enjoy the free festival Barbados on the Water, produced by Barbados Tourism Marketing Inc. and Harbourfront Centre. Showcasing the best tastes, sights and sounds of Barbados, the festivities include live entertainment, rum and culinary delights, wellness experiences, family-friendly arts and crafts, a fashion show and a ticketed comedy show.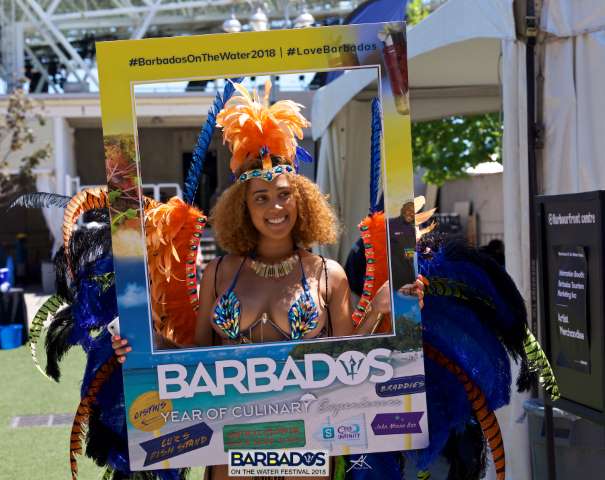 The festival highlights Barbados' 2019 Year of Wellness and Soft Adventure, showcasing the island's diverse offerings from sustainable massage therapy to healthy eats. Though Barbados is a small island, being only 166 square miles, it boasts a range of activities to inspire the wellness or adventure traveller – including scuba diving, surfing, marathon series, beach yoga, forest-bathing, hiking and much more. Festival attendees will enjoy sustainable massage therapy sessions, relaxing, Caribbean music and healthy tropical juices. Considered the culinary capital of the Caribbean, attendees can sample a taste of Barbados' rich culinary offerings, hosted by award-winning chefs Javon Cummins, Creig Greenidge and Barbados' 2015 Bartender of the Year, Philip "Casanova" Antoine. Visitors will be able to satisfy their taste for Caribbean cuisine by sampling popular Barbadian delights such as fish cakes, swordfish and macaroni pie during the legendary Oistins Fish Fry event.
"Our Barbados On The Water Festival is a true Bajan celebration of our island," said Peter Mayers, Director of Barbados Tourism Marketing Inc. in Canada. "Toronto is a blend of cultures and communities, and we are happy to showcase Barbados' culture over this three-day festival. We promise that all attendees will have a deeper appreciation for Barbados thanks to this event.
Several popular musical guests will perform on stage each night for a free Barbadian-themed concert, including DJ Puffy, RedBull Thre3style World Champion International, Bashment Soca Monarch Lil' Rick and more. Other musical showcases include Barbados' famed jazz musician Elan Trotman, tuk bands with costume dancers, a flash mob and gospel music. Additional exciting items on the agenda include a Barbados Fashion Show, a 'bajan'-style ticketed comedy show by Laff-it-off and activities for kids of all ages.
"Barbados offers stimulating music, delicious bites and an exciting fashion product," notes Peter Mayers. "Our festival promises to a fun weekend catering to all ages. We welcome Toronto and its visitors to join us for the largest celebration in Canada of unmatched Bajan entertainment."
Barbados on the Water Highlights:
Music Sensations
Friday, Saturday and Sunday night features an exceptional Soca celebration with a mixture of artistes including DJ Puffy, Lil' Rick, King Bubba, Marz Ville, Peter Ram, RPB, T.C., Susan G and more. During the day, enjoy the sounds of tuk bands, gospel, jazz and Barbadian flash mob dances which promise to be fun for the whole family.
Culinary Demo and Tastings
Foodies will enjoy a Taste of Barbados with exceptional Barbadian dishes, produced by Vegan Chef, Chantel Selman, Chefs Creig Greenidge and Javon Cummins and mixologist Phillip Antoine. Come hungry and with a thirsty palate for belly-filling delights.
Laff-it-off
This crowd-pleasing comedic show features satirical commentary on the social and political delights of Barbados with a mix of written script and improvisation. Ticket price: $25 in advance, $30 at the door.
Fashion Show
Directed by the famed Rodney Powers, festival-goers will enjoy a fashion show comprised of Barbadian-inspired outfits – from Crop Over costumes, swimwear to elegant dresses and more.
Kids Zone
Several exciting events for children will keep children of all ages, including adults, entertained. From face painting, kite-making to learning about Crop Over Festival accessories and other arts and crafts with visual artist Karen Bell-Higgins.
For additional information on the Barbados On The Water festival, visit harbourfrontcentre.com/barbadosonthewater/.