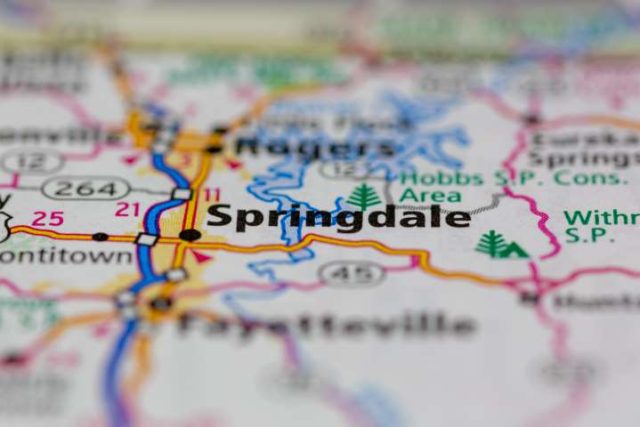 Located in the foothills of the Ozark Mountains, Springdale is one of Arkansas' most beautiful cities. With its bustling downtown area filled with outdoor activities, delicious eateries and unique boutiques, it's a perfect destination for those seeking a weekend getaway or an extended stay. From stunning hiking trails to incredible attractions, there are plenty of amazing things to do and see in Springdale.
Here's our guide on things to do in Springdale Arkansas — from must-visit places to hidden gems you won't want to miss!
Must-Visit Places:
1. The Shiloh Museum – Located in Downtown Springdale, this museum houses over 25,000 artifacts highlighting the history and culture of Northwest Arkansas. It features a variety of special exhibits, along with interactive activities for children and adults alike.
2. Old Springdale – During the 1800s, this area was home to many of the first settlers of Springdale. Take a walk through town and explore the restored buildings where you can find small shops, restaurants and more.
3. Lake Fayetteville Park – This park is located just outside of downtown Springdale and is a great spot for outdoor lovers. Take in the picturesque views from one of the trails or spend some time fishing on the lake.
4. Janet Huckabee Nature Center – Located within Lake Fayetteville Park, this nature center features educational programs about local wildlife and ecology, as well as a variety of interactive, hands-on exhibits.
Hidden Gems:
1. Crystal Bridges Museum – This world-class art museum is located in nearby Bentonville and features a variety of American works from the colonial era to the present day. It's worth a visit for anyone interested in art and culture!
2. Ozark Brewery – Located just off Springdale's main street, this local brewery offers an incredible selection of craft beers and ales that you won't want to miss.
3. The Botanical Garden of the Ozarks – This botanical garden is located north of downtown Springdale and features over five acres filled with gorgeous flower displays, walking trails and much more!
4. Ranch at the Canyons – This beautiful ranch is located just outside of Springdale and offers breathtaking views of the Ozark Mountains. Take a horseback ride or explore one of the many trails on foot — it's a great way to experience nature up close!
Whether you're looking for outdoor activities, museums, shopping or dining experiences, Springdale has something for everyone. Be sure to check out some of these must-visit places and hidden gems during your next visit — you won't be disappointed!
Springdale is a vibrant city with plenty of sights and attractions to explore. There's something for everyone in Springdale – from outdoor adventures, quaint shops and eateries, to historical sites, cultural experiences and more. Whether you're looking for a weekend getaway or an extended stay, Springdale offers plenty of possibilities for an unforgettable trip.
Here are some of the best places and hidden gems that you should make sure to visit when exploring Springdale.
Outdoor Adventures:
The great outdoors await visitors in Springdale! With miles of forests, rivers, lakes, creeks and trails there's no shortage of activities to enjoy while taking in the breathtaking scenery. Fly fishing on the White River is popular here, as well as hiking, biking, and picnicking along the nearby Ozark National Forest.
Cultural Experiences:
The city of Springdale has a rich culture that is reflected in its many attractions. The Shiloh Museum of Ozark History offers visitors an insight into the area's past with interactive exhibits and artifacts. The Historic Downtown District is also home to several museums like the Arkansas Air & Military Museum and the Center for Art and Education. If you're looking for some live entertainment be sure to check out Walton Arts Center or see a show at TheatreSquared!
Hidden Gems:
Springdale is filled with hidden gems which are waiting to be discovered! One such gem is Crystal Bridges Trail which winds through an old-growth forest and features stunning views of the Ozark Mountains. The town also features two historical bridges, one dating back to 1880 and another built in 1935. For a unique dining experience, be sure to visit Sancho's Mexican Restaurant – the locals swear by their delicious fare!
Conclusion:
No matter what your interests are, Springdale has something for everyone! From outdoor adventures and cultural experiences to hidden gems, this is one city that won't disappoint. So don't delay – start planning your trip today!