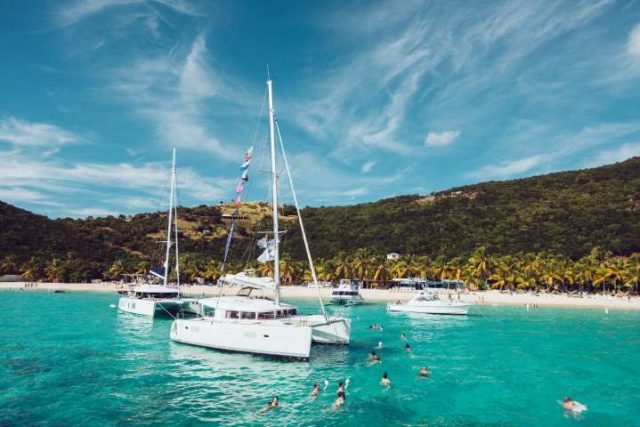 The Yacht Week is offering travellers an awe-inspiring choice of paradise locations to kick off their trip-of-a-lifetime travel adventures in 2024. Bookings are now open for groups of friends to hire a luxury yacht, with an experienced skipper and host, and join a boutique flotilla of like-minded individuals to experience either the magical Caribbean British Virgin Islands (including an unforgettable New Year's Eve party) or the stunning islands of Tahiti and French Polynesia in the south pacific. The BVI trip takes place from 28th Dec – 4th Jan and 5th – 12th Jan. The Tahiti trip takes place from 6th – 13th April and 13th – 20th April.
Most travel companies focus on the British Virgin Islands and Tahiti as just honeymoon destinations and fly from island to island, but only at sea is it possible to connect with nature and experience the beauty of these islands as the locals have done for generations. The Yacht Week offers a life-changing experience at sea, where guests can embrace yacht life and sail across the beautiful turquoise waters as they enjoy a carefully curated mix of sailing, parties, exploration, and cultural activities.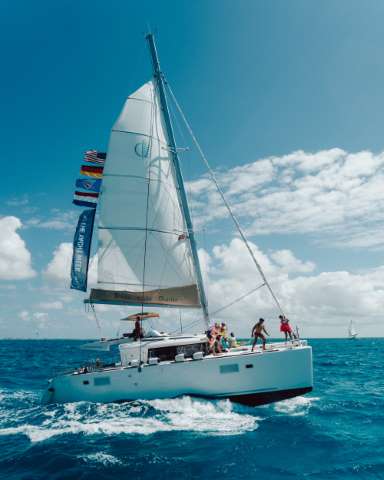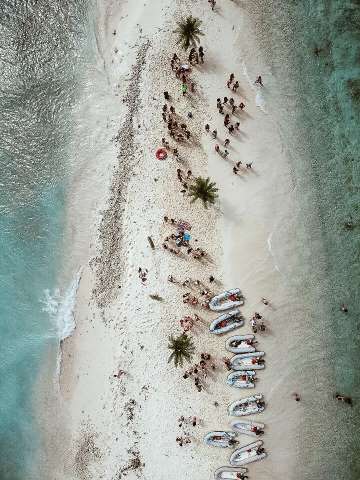 For those looking to start the year in style, the BVI Route offers the chance to see in the New Year in paradise, partying with The Yacht Weekers at one of the islands' stunning beach clubs. New Year celebrations can often melt into one, but a New Year's Eve party on the British Virgin Islands before heading back to sleep under the stars on a luxury yacht? That's a memory that will last forever.
The BVI Route also delivers the most beautiful scenery and a trip to the coral island, Anegada. Guests can windsurf, find flamingos, explore, and feast on fresh lobster at the evening party. Only at the BVI's can guests drink 'painkillers' at the Soggy Dollar bar, or visit the deserted Sandy Cay and iconic Willy T's floating bar at Norman Island. There's plenty of time for scuba dives and chill vibes as the flotilla drops anchor before a sail to Virgin Gorda and The Baths – sky-high boulders created by volcanic eruptions – where guests can swim, before a platter of sushi and a chance to reflect on an incredible trip with new friends as the sun goes down.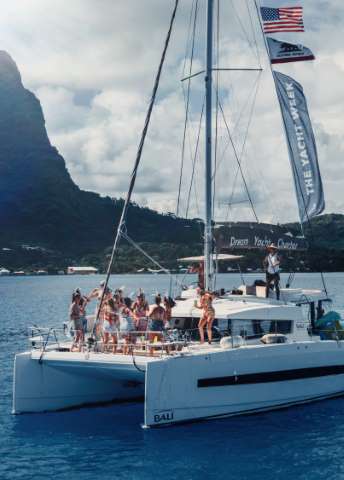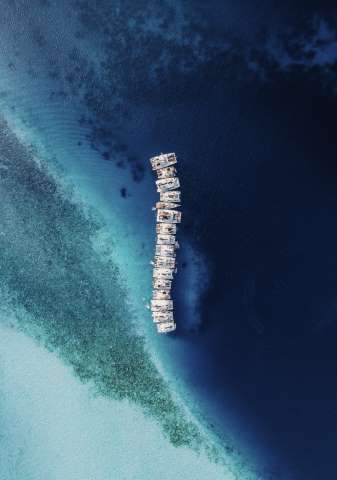 Not to be outdone, Tahiti and French Polynesia is a different slice of paradise. The Yacht Weekers gather in Raiatea to meet skippers, hosts, and new friends, enjoying sunset drinks at a beautiful Polynesian beach bar before the flotilla sets sail to Huahine, where guests can really explore and experience Tahitian culture – visit a pearl farm, cross the island on horseback, tour the lagoon on a traditional canoe, or even trek through dense vegetation to discover the hidden sacred temples. 
Guests can master sailing skills as they head to snorkel at Taha'a's spectacular coral reef or at Bora Bora among stingrays and sharks (or explore Bora Bora on land by 4×4 and visit the sea turtle sanctuary). On land there are parties on a magical, deserted island beach, a stylish yacht club, and of course, out at sea with The Yacht Week's renowned raft parties. Each night is another chance to dance and there is always the opportunity to stroll the sunkissed beaches with new friends and a cocktail in hand. The south pacific odyssey closes with a traditional Polynesian dancing feast on Taha'a with food, drink, and another glimpse into the unique culture of these beautiful islands.
Tahiti and BVI are very different parts of the world, but no other travel experience captures the allure of these sublime islands while delivering quite as much as The Yacht Week. The question remains – which paradise should guests choose? Previous guests will suggest the answer is 'both'.