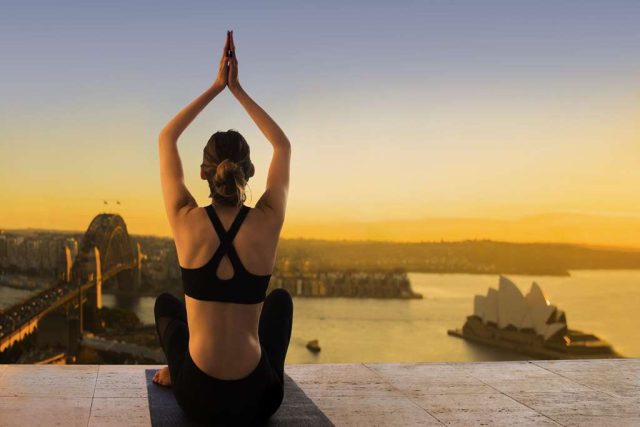 According to a new survey by the Global Wellness Institute's Wellness Tourism Initiative that names Australia as the number 1 wellness destination in the world, travelers are craving travel experiences that can keep them healthy, helping them to experience nature and wildlife, which supports them to achieve physical, mental, and spiritual wellbeing.
Increasingly travel decisions are influenced not only by the destination, but also by an expectation for unique hotel experiences, spa and fitness offerings, meditation and mindfulness, and nutritional food and beverage options.
Sarah Derry, CEO Accor Pacific, said: "Hotel and resort guests want to recharge and get inspired to improve their overall health and wellbeing. Our hotels integrate wellness in meaningful ways throughout the customer journey to deliver an authentic and highly considered wellness offering. We take the time to connect with our guests, providing experiences that includes the consideration of wellness for mind, body and soul – it is the future of hospitality."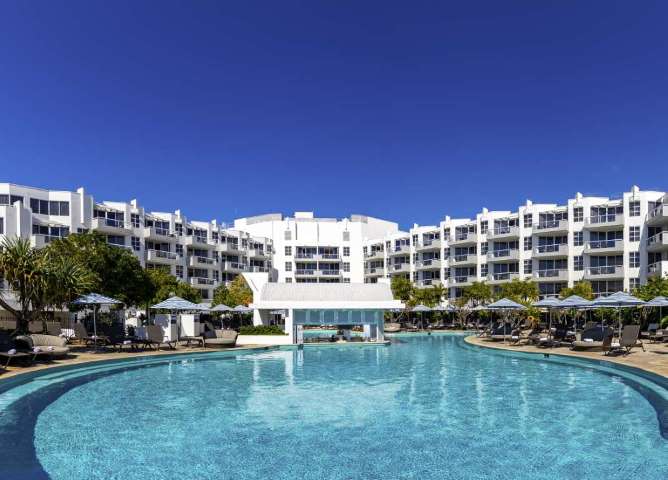 Wellness and lifestyle at Accor
Accor is embracing wellness as an increasingly important component of its guest journey from Power Fitness at Pullman Hotels to ultimate relaxation and rejuvenation at a Sofitel Spa. The hotel group — with 40+ luxury, premium, midscale, and economy hotel brands comprising more than 5,300 properties in 110 countries — offers an array of experiences, amenities, and programs that promote physical and spiritual wellbeing. For example;
Peppers Salt Resort & Spa and Mantra on Salt Beach, Kingscliff NSW
Located in the seaside-village atmosphere of Kingscliff, sit Peppers Salt Resort & Spa and Mantra on Salt Beach. These resorts offer stunning options to take time away, unwind, and reconnect with self, nature, family, or friends; take a walk on the beach only minutes from the resorts or book in to The Spa At Salt.
Sofitel Noosa Pacific Resort, Sunshine Coast QLD
Located in the heart of Noosa's French Quarter on Hastings Street, Sofitel Noosa Pacific Resort epitomizes relaxed luxury. Disconnect in the very best way in a poolside cabana, at Aqua Day Spa, or take time out for a mindful hike in the Sunshine Coast hinterland. Traveling in the holidays? Then, you will want to join in wellness mornings including poolside yoga.
Palm Cove, Tropical North Queensland QLD
Located between Cairns and Port Douglas, this picture-perfect village is known for its stunning beachfront lined with centuries old paperbark Melaleuca trees, delicious array of dining choices, and quiet charm, and with a choice of hotels including Pullman Palm Cove Sea Temple Resort and Spa, Peppers Beach Club & Spa Palm Cove, The Reef House Palm Cove, and Mantra Amphora Palm Cove, you will find yourself returning time and time again.
Pullman Bunker Bay Resort, Margaret River WA
Escape to a tranquil place, a place where wellness is nurtured, a place where care is personalized and life is celebrated. Experience Pullman Bunker Bay Resort in Margaret River and rejuvenate at its award-winning Vie Spa. The popular seaside resort provides the ultimate in luxury experiences, designed to leave guests feeling relaxed, rejuvenated and balanced.
Peppers Silo Hotel, Launceston TAS
Rich in heritage and story, Tasmania is Australia's wonderland. Launceston in the island's north is known for its scenic drives, cool-climate wineries, culture and Cataract Gorge. As iconic as the city itself is Peppers Silo Hotel, a hotel developed from four silos, now housing beautifully designed rooms and suites.
SO/ Auckland NZ
SO/ Auckland, a boutique hotel in downtown Auckland, offers its guests bespoke wellness at SO/ SPA. Knowing that the spa experience is not a one-size-fits-all model, SO/ SPA has put together a new concept in spa packages, design your own. There's also an Urban Detox Facial for the busy city-dweller, Body Strategist Therapies™ for those wanting to shape up, or the Tranquility Pro Sleep massage for those who struggle to relax. Massages, facials, wraps, peels, scrubs – the list on offer is endless.
Peppers Christchurch Clearwater Resort, Canterbury NZ
Whether it's action or stillness on your wish list, Peppers Christchurch Clearwater Resort is a wonderful choice in the Canterbury region of New Zealand. Take in the views of the striking Lake Kaikainui from your lakeside villa, enjoy a game of tennis, or take advantage of the 18-hole championship golf course on which the resort is built.
Join ALL to unlock a Members' Rate that delivers 5% off these hotels, resorts and apartments year-round. Membership is free and the benefits are extensive, such as special rates, Reward points, and privileges such as suite night upgrades, complimentary breakfast and exclusive experiences, including access to live sport and entertainment events at Accor Stadium. Points can be earned on accommodation as well as at thousands of restaurants and bars throughout the network.
From luxury to economy, Accor has 400 hotels, resorts and apartments to choose from across the Pacific, including international brands such as SO/, Sofitel, MGallery, Art Series, Pullman, Swissôtel, Mövenpick, Grand Mercure, Peppers, The Sebel, Mantra, Novotel, Mercure, Tribe, BreakFree, ibis, ibis Styles and ibis Budget.