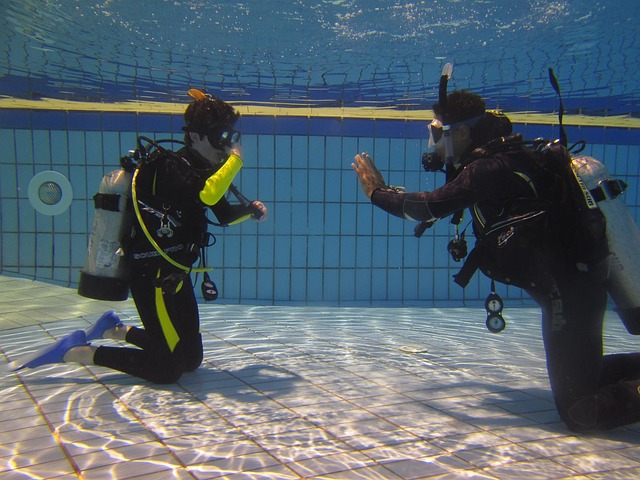 There is a wide range of scuba diving certifications that provide different levels of training designed to suit your interests and objectives. Finding the right type of certification can make all the difference in your diving experience. Whether you're a beginner or an experienced diver looking to upskill, it's essential to understand the different types of scuba certifications available and choose the one that aligns with your goals.
In this blog post, we'll take a closer look at the various scuba diving certifications available and explore their requirements, benefits, and limitations. If you are someone with an International Scuba Certification looking to upgrade your certification to one that is more globally recognized, this article is for you. From the basic Open Water Diver certification to advanced levels like Rescue Diver and Master Scuba Diver, we'll cover everything you need to know to make an informed decision about your next scuba diving training.
1. Open Water Diver certification
Open Water Diver certification is offered by numerous scuba diving organizations and attests to the holder's ability to dive independently in open water. The certification process involves a combination of knowledge development through study materials or classroom sessions, confined water dives to practice and master essential diving skills, and open water dives to apply the skills learned in a real-world diving setting. Through this certification, divers will gain an understanding of scuba diving equipment, safety procedures, and techniques to improve their diving skills.
2. Advanced Open Water Diver certification
The Advanced Open Water Diver certification includes five dives, two of which are mandatory: deep diving and underwater navigation. The remaining three dives can be chosen from a range of options such as boat diving, peak performance buoyancy, underwater photography, and drift diving. This certification enables a diver to explore different types of underwater environments while also further developing their diving skills. It is an ideal certification for those looking to take their diving to the next level while also expanding their diving horizons.
3. Rescue Diver certification
One certification that offers advanced rescue skills is the Rescue Diver certification. This certification teaches you how to prevent and manage typical diving emergencies, how to administer first aid, and how to rescue potentially distressed divers. It is essential for anyone looking to take their diving skills to the next level, or for those interested in working as a professional diver. Additionally, this certification provides valuable training for divers interested in participating in search and recovery missions, as well as commercial and scientific diving expeditions.
4. Specialty certifications
There are a variety of specialty certifications available, such as deep diving, wreck diving, underwater photography, and many more. Each specialty certification has a specific focus and requires additional training beyond the basic Open Water certification. Specialty certifications provide divers with the opportunity to develop new skills and dive into a range of environments while also enhancing their safety awareness and emergency response skills. Earned through successful completion of a course, specialty certifications are a great way to continue your scuba education and expand your diving horizons.
5. Professional certifications
Professional certifications include Divemaster, Assistant Instructor, Open Water Scuba Instructor, and Master Scuba Diver Trainer. Divemaster certification allows individuals to lead certified divers on underwater excursions, while an assistant instructor certification permits divers to teach entry-level courses under the guidance of a certified instructor. By earning Open Water Scuba Instructor certification, individuals have the opportunity to get a job teaching entry-level scuba diving courses, while the Master Scuba Diver Trainer certification allows individuals to teach specialty courses.
In conclusion, scuba diving is an exciting and rewarding activity with a wide range of certification options available for divers of all skill levels. Whether you're just starting out or have been diving for years, taking the time to explore your certification options can help you gain the knowledge and skills you need to enjoy diving to its fullest. From open water certifications to advanced and technical diving courses, there are plenty of paths to choose from. No matter which path you choose, be sure to always prioritize safety and enjoy the many wonders that the underwater world has to offer.