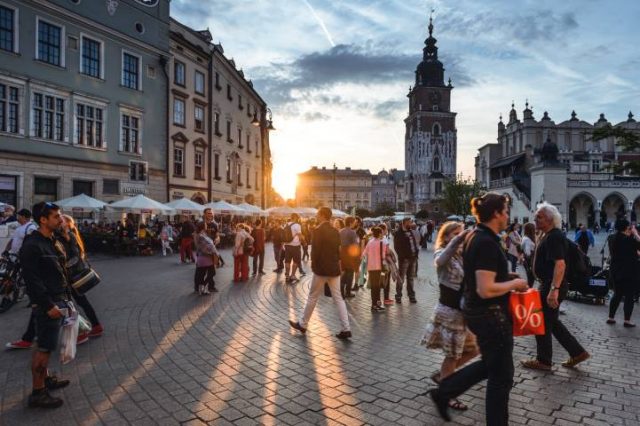 We don't know what you have been told, but here's a very important fact for you: a family trip or vacation isn't an unnecessary luxury splurge; instead, it's a vital investment in your children's future, education, and personality. Frankly, every family should see vacations as a necessity instead of a luxury. There are many reasons why every family should go on a trip annually, not just for the children but for the parents as well. A family trip will allow you to bond with your kids, reduce stress for the family, make your kids smarter, make children more responsible and independent, and even make the parents more productive when they resume back to work. There are various mind-blowing destinations that you can travel to for a vacation, and Europe is the continent where many of them are located.
Prepare carefully
A family trip to Europe offers you a chance to attend various cultural, art or music festivals, catch the northern lights. If you take a family trip to Europe, you can also see the alps, visit the island and seaside towns, have a taste of the wine, watch the best of live football, amongst many other attractive perks. However, when traveling to Europe and anywhere else, safety is paramount, especially on a trip that includes your children. If you are traveling to Europe from any other continent, it is essential to check the vaccination requirements for the country that you are traveling to for your vacation. Some of the routine vaccinations that are required for a trip to Europe are MMR (Measles, Mumps, Rubella) vaccine, TDaP (Tetanus, Diphtheria, and Pertussis) vaccine, and a Flu vaccine.
Take care of the insurance
Now that you know the routine vaccinations that your family needs for the trip, the next important step for your safety is to get adequate travel insurance. Travel insurance is the appropriate cushion or blanket for your family trip. It provides coverage for your family against all unforeseen circumstances or accidents that might happen during your vacation. For instance, if any of your travel luggage is stolen, if a family member falls sick on the trip, or if anyone sustains an injury while skiing or surfing. Or, if you had to cancel your trip because of an unexpected medical issue. Getting travel insurance ensures that you are covered against such unfortunate incidents.
Check if the place is safe for children
While travel insurance covers your family against unforeseen circumstances or incidents, it doesn't guarantee that your destination is childproof. Childproofing means creating an environment and that is safe and involves objects that are riskless for children. To ensure that your destination is childproof, if you are staying with friends or family, confirm that their home is well fenced and restricts the children to a safe part of the compound. Make sure you ask about the objects in the compound as well. However, if you are staying in a hotel instead, it is essential to call the hotel and ask about the options they have for childproofing your room.
Arrange all the documents
Just like childproofing, another safety tip for your vacation plan is to make sure you make copies of all your travel documents. Losing your travel documents can happen to anyone on vacation, and this is why it is vital to have additional copies of all your documents. Ensure you have two or three copies of each document because the loss of a document will create problems for you when traveling back home. Convert to pdf all your documents and keep them on your devices as well.
Rent a car
Making copies of your document will ensure a  journey back home while hiring a car will make it easy for you to transport yourself and your family while on vacation. Due to the global pandemic, it is best to avoid mingling with strangers. Rather than getting on a public bus or train, hire a car. However, to drive in another country, you must secure an international driving permit. You can get an international driving permit from the vacation country's automobile or automobile touring alliance association.
Final words
In conclusion, a family trip to Europe gives you a chance to make contact with the various new culture and unique architecture. Make sure you plan your trip gently by employing all the different safety tips mentioned above. And now that you know the various benefits of a family, reread this: a family trip or vacation isn't an unnecessary luxury splurge; instead, it's a vital investment in your children's future, education, and personality.