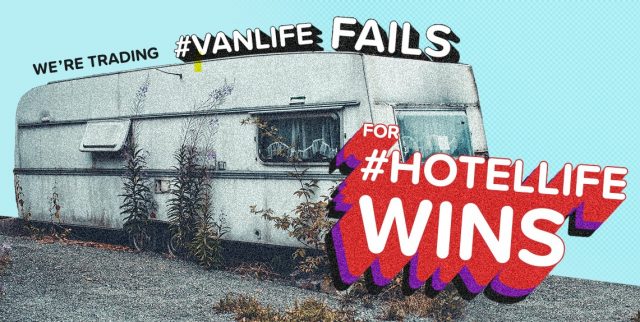 According to the RV Industry Association, over 25 million Americans hit the open road in their recreational vehicle this summer in search of the ultimate vacation making the RV the hottest travel trend of 2020.
With summer now coming to a close, that 45-foot vacation on wheels is likely sitting in the driveway starting to collect dust and just taking up space. So, Hotels.com wants to help road warriors who may be experiencing some serious buyer's remorse.
Starting today, Tuesday, August 11, Hotels.com is "appraising" RVs in exchange for stays on Hotels.com worth up to $5,000! Those who want to trade in their #VanLife fails for #HotelLife wins can submit a photo and/or video of their hunk of junk at http://www.hotels.com/page/rvrescue. The crappier the set of wheels, the more hotel nights you deserve. RV owners have until Tuesday, August 18 at 5pm CST to submit.There is some more info below my signature.
Get ready to say bye, bye roadside service and hello room service.