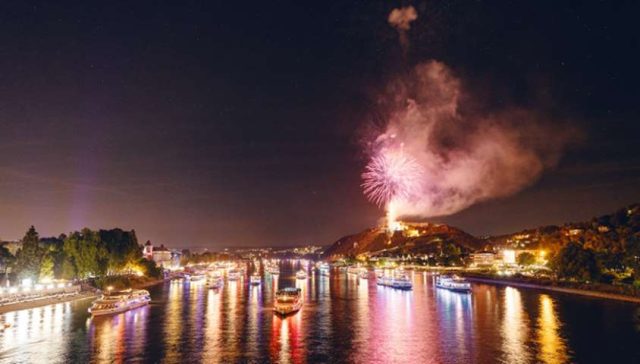 In Germany, when the summer months arrive, people embrace the opportunity to maximize their outdoor time. Interestingly, Germany experiences daylight until 10 pm during the summer season. This extended period of daylight sets the stage for vibrant outdoor celebrations and captivating performances. We have curated a collection of the finest festivals taking place in Germany this summer. Join us in celebrating the festivities!
Leipzig Bach Festival: June 8-18, 2023

Under the motto "Bach for Future," Johann Sebastian Bach's works will be performed in Leipzig from June 8 to 18, 2023. This annual celebration pays homage to the famous composer as 2023 marks 300 years since his debut as cantor at St. Thomas Church. During this celebration, Bach's music will be presented in new contexts with a large number of fantastic Bach Festival debutants, fresh formats, and surprising adaptations and reinterpretation of well-known works. Renowned performers from all over the world can be experienced in more than 150 events over ten days. More than 50 choirs, societies, and associations from six continents will travel to Leipzig to celebrate the composer in his principal place of work.

Kieler Woche: June 17-25, 2023

The "Kieler Woche" (Kiel Week) in Northern Germany is considered the world's largest sailing event. During those days in June, Kiel becomes the biggest port for sailboats from all over the world and attracts many visitors. All activities are free of charge under the motto "free, outdoors, and for everyone." The event features different experiences from regattas to stage shows with the biggest highlight of the entire week being the windjammer parade. Here, all sailors gather on the inner fjord and are flanked by many motor yachts, dinghies, and steamboats.
Rheingau Wine Festival Wiesbaden: August 11-20, 2023

For 10 days in August, Wiesbaden's Schlossplatz and Dern'sche grounds will once again be transformed into a dream destination for wine lovers. There will be over 100 booths, as well as three large stages where an extensive music program will be presented. Come visit "The longest wine counter in the world" in Wiesbaden, which is only a 45-minute drive from the Frankfurt airport, and taste some delicious wines with the locals!

Rhine in Flames: May – September, 2023

On five nights between May and September, villages, cultural landscapes, castles and parks in the state of Rhineland-Palatinate shine bright when a fascinating firework display illuminates them while about 75 festively decorated ships move in convoy along the river. The festival has five stops along the Rhine river and invites guests to enjoy music concerts, a living room stage, and the silent disco in the cozy castle garden.
Bingen – Rüdesheim: July 1, 2023
Spay – Koblenz: August 13, 2023
Oberwesel: September 9, 2023
St. Goar – St. Goarhausen: September 16, 2023


Festival-Mediaval in Selb: September 9 – October 9, 2023

The Festival-Mediaval is an annual music festival held in Selb (Upper Franconia/Bavaria), and the largest European festival in the field of medieval music. In addition to the music program, visitors can enjoy large medieval markets, fire artists, historical theater, workshops, bow tournaments, and many other experiences. The whole festival revolves around learning more about the traditions of the Middle Ages, the Renaissance, and the early Baroque. Visitors who wish to stay longer can rent a tent on the festival grounds and spend additional days there in medieval costumes.

Reeperbahn Festival in Hamburg: September 20-23, 2023

Since 2006, the Reeperbahn Festival has become one of the most important meeting places for the music world. For four days in September, more than 350 live concerts take place in and around Hamburg's St. Pauli neighborhood. The festival combines a diverse line-up of new, international talent with the thematic diversity of a progressive music marketplace. Venues range from underground clubs and bars to state buildings, such as the Imperial Theater, School Museum, and St. Pauli Church. In addition to concerts, there is also an extensive art program.

Cannstatter Volksfest in Stuttgart: September 22 – October 8, 2023

The 176th Cannstatter Volksfest is rich in tradition: the festival is not only the biggest in Baden-Württemberg, but it also has one of the greatest funfairs in all of Europe. It is a family-friendly event with numerous rides, colorful parades, haunted houses, roller coasters and Ferris wheels. At the many food stands and in the beer tents you can taste delicious regional specialties, German beers, and wines.