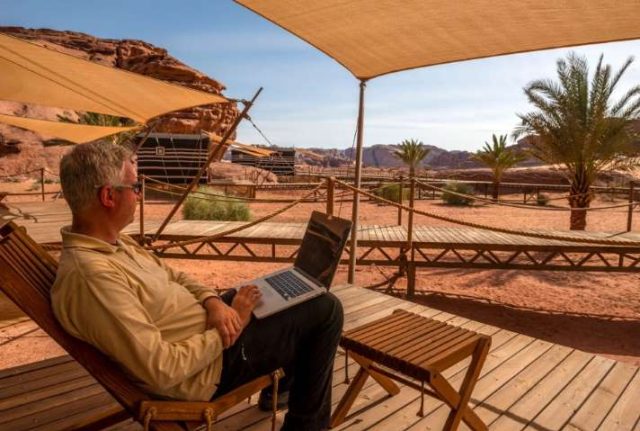 In case you love being outside, traveling around the globe, and exploring, backpacking has grown to be an awesome option. It is majorly for the fact that it allows you to explore on a budget makes it all worthwhile. However, you need to plan out and jot down a multitude of things prior to getting your hiking gear and heading out, and budget is the most crucial one of them.
The fun part of planning a trip is creating a budget, which is crucial to avoid running out of money midway through and having to contact friends or parents in front of everyone. So, setting a budget should be your first step when making trip plans. Here, we'll address some of the key concerns around how to effectively budget and save money for your upcoming long-term dream vacation.
Overview on Long-Term Travel
To travel, you must have money. Yet traveling on a strict budget can be a fantastic way to explore the globe without going bankrupt. One of those issues that you can't help but address head-on is long-term financial planning for travel.
One of the highest costs of long-term travel is the price of traveling to your destination or the price of traveling around once you're there. Even preplanned trip expenses, though, can be very stressful. For instance, a few unforeseen expenses like missed connections might have a significant impact on your travel budget. Such expenses can easily put off budget-conscious travelers.
Even though there are many inexpensive hostels and camping options, both still cost money. Food and grocery purchases are other expenses to consider. Two important factors for backpackers to think about are travel expenses and unforeseen expenses.
It might be highly stressful and perhaps cause you to shorten your trip if you don't have enough money to meet unforeseen costs. Unexpected costs can occasionally lead to debt accumulation, which might leave you struggling financially long after your trip has ended. Having some extra cash set aside in an emergency fund is a smart strategy to lessen the effect of unforeseen bills.
Potential of Forex Trading to Fund Adventures
The ability to work from anywhere in the globe and travel whenever you want may appear pie in the sky. But, many travelers are already taking advantage of this rare opportunity to work and earn a living while traveling. Those who haven't tried it yet may fantasize about making money from FX trading while on the road.
Forex trading is a profitable choice that can offer you enough money to meet your long-term travel costs. In order to gain a good profit margin, it is essential to have good knowledge and portfolio management of trading, much similar to ordinary professional jobs. The pathway from beginner to professional trader will certainly need a significant amount of time, concentration, and determination. In case everything aligns, then you can travel as much and for as long as you wish while earning money on the market.
Understand Forex Signals
One of the most popular tools used by forex traders to make trading decisions is the forex signals service.
Forex signals contain trading recommendations that tell the forex trader which currency pair to buy or sell, when or how to come to market, and how much profit you can anticipate making by following their detailed strategies.
There are two types of forex signal systems: automated and manual. Automatic signals are developed by expert analysts and/or traders in collaboration with code developers. They use algorithms to offer trading ideas based on past market movements. This form of the signal just uses technical indicators to observe and identify trade ideas.
Manual forex trade signals, on the other hand, are generated by experienced analysts and/or traders who employ technical indicators in conjunction with fundamental market analysis to find probable trade proposals. This involves looking at historical data on the price and trend of a given currency pair.
Find the Best Forex Signals
Because there are so many possibilities, picking the best FX broker might be difficult. There are no assurances of profit in the world of forex trading, and there will always be risks involved. However, your chances of success will increase if you identify the sources of forex signals. A reputable provider of forex signals will never attempt to deceive its customers by making promises of assured earnings and returns. Search for vendors who have a solid reputation in the market and have received favorable feedback from other merchants. 
In this industry, reputable brands will be open and honest about their performance, giving you a window into the past by sharing analyses of the effectiveness of their signals. The availability of trustworthy forex signals service with a respectable degree of profitability is one of the most crucial factors to take into account before signing up for a service.
It can take some time and effort to evaluate the service provider's reliability, but it is crucial to do so because choosing an unreliable supplier can seriously harm your trading capital and skill rather than make you a better trader. So being a traveller and getting such important alerts on mobile can come really handy.
Master Travel Budget with Forex Earnings
Tracking travel expenses and managing forex earnings are also crucial chores for travelers who earn money through forex trading. Setting a travel budget for all of your expenses – including housing, meals, and transportation – is the first and most important step. The greatest strategy to avoid overspending on a trip is to create a travel budget before you leave. Install expenditure monitoring apps on your phone in the event that you are having trouble keeping track of your travel expenses.
Examining the tax laws of the nations you will be visiting is another essential step. You must pay taxes on the income from your forex trading, so gathering all the necessary data will prevent any hassles. Consult with a reputable tax expert if necessary. Maintaining separate bank accounts for your foreign exchange earnings and travel expenses is another excellent recommendation. You can keep track of your spending and income and stay organized.
Conclusion
Forex trading can actually be an excellent way to finance your trips. Forex trading provides relatively affordable start-up costs upon comparison to other investment options as well as remote employment alternatives, which makes it much more accessible to a larger spectrum of population.
One can do Forex trading without getting tied up in a rigid routine, this is one of the biggest advantages which makes it far more easy for you to earn money while exploring the world. On the other hand, among all the available income alternatives, it is the most rewarding, and with the correct strategy and risk management, you may make a considerable income to fund your travel experiences.