The absence of crowds has always been part of the allure of St. Vincent and the Grenadines (SVG) and in the 'new normal' it may become its biggest draw. Many experts are anticipating traveller demand for destinations that offer plenty of physical space and self-contained accommodation to make it easy to maintain social distancing. With 32 islands and cays strung across the tranquil waters of the Southern Caribbean SVG offers visitors a chance to put some distance in between themselves and the rest of the world in luxurious style.
SVG never officially shut its borders to tourists and remains open for business with newly announced entry requirements for travellers. Here are just a few of the remote and luxurious private villas in SVG waiting for travellers to enjoy: 
Petit St Vincent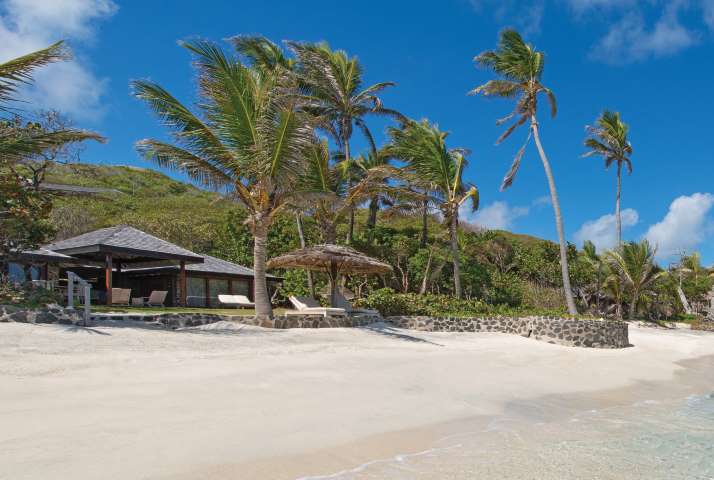 Petit St. Vincent (PSV) is a private island resort and the epitome of a secluded and unplugged getaway home to just 22 spacious cottages nestled amongst 115 acres of tropical beauty. PSV's no wifi policy offers visitors a chance to truly unwind. If guests really want to socially distance from the world, they don't have to step foot outside of their private cottage thanks to the resort's ingenious flag system. There are two flags outside the door of each villa, a yellow flag and a red flag, and guests can simply raise the yellow flag for service (fill in a form for breakfast, lunch, wine, a ride on the golf carts to the spa, anything!) and the staff will drop it at the door. Raise the red flag for total privacy. PSV is scheduled to re-open on November 1, 2020
Mandarin Oriental Canouan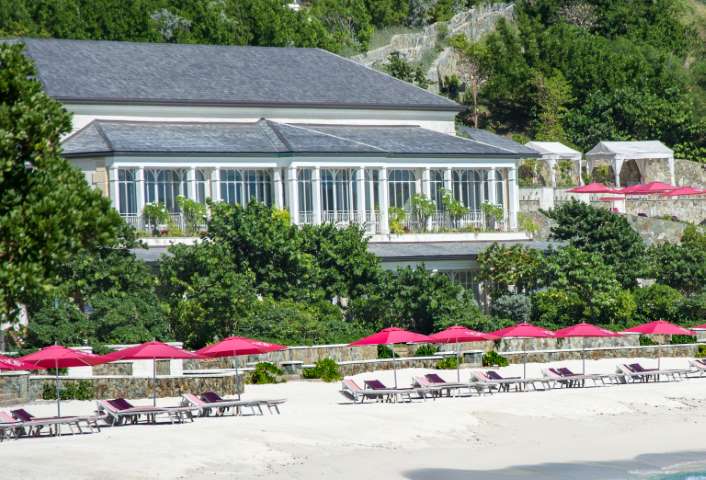 The Grenadine island of Canouan is fast becoming one of the most sought-after luxury destinations in the world, already home to a championship Fazio-designed golf course, super-yacht marina and this impressive property, the Mandarin Oriental, Canouan. The resort is effortlessly expansive and airy, allowing all dining facilities and leisure attractions to remain in operation, making it an ideal escape that comfortably maintains social distancing protocols and enhanced hygiene safety measures without sacrificing the overall experience. Take in sweeping views of the turquoise waters from one of the Italian-design inspired villas, each with private pools located on the hillside above the resort. The three story, Four-bedroom Lagoon Villas can accommodate up to ten guests and each include a full-service kitchen, pantry, and laundry among many other amenities and for those really looking to relax, private butler service. The Mandarin Oriental Canouan re-opened on July 1, 2020.
The Liming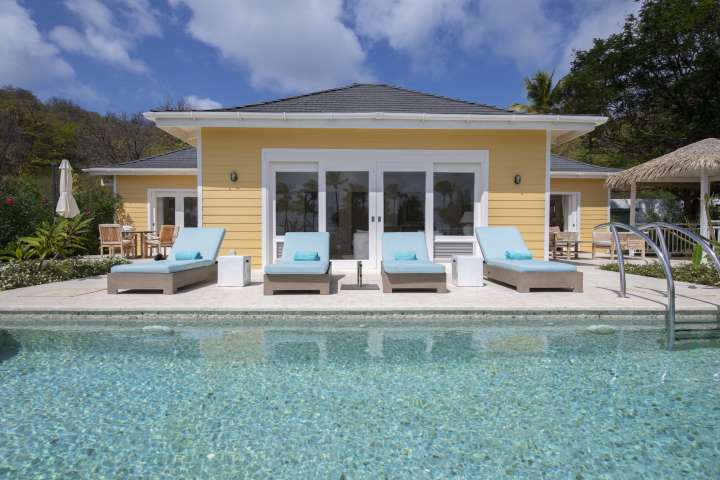 The Liming Luxury Hotel, named after the local term for the art of doing nothing while enjoying life, opened on the island of Bequia in late 2018. This luxury property is home to a collection of villas with one to five bedrooms along with a beachfront restaurant which is quickly becoming known as one of the best places to eat on the island. Choose from a junior suite with a private hot tub, a villa with a private infinity pool or treat the whole family to the Gingerlilly Mansion House with five en-suite bedrooms, dining room, kitchen, media room and lounge. The Liming is scheduled to re-open on December 1, 2020.
Palm Island Resort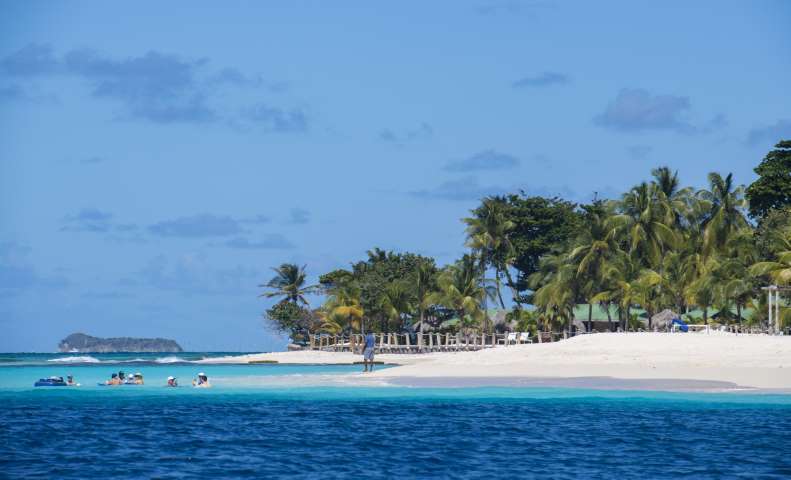 As soon as guests arrive at this all-inclusive, private island property everything is taken care of, leaving them to focus on rest and relaxation. Enjoy white sand beaches and crystal-clear waters and really slow it down with a massage at the Palm Island Spa which is within earshot of the ocean's soothing waves. The island is home to a number of accommodation options including beachfront cottages and two private villas to choose from along with complimentary bicycles that guests are welcome to explore the island with.
Young Island Resort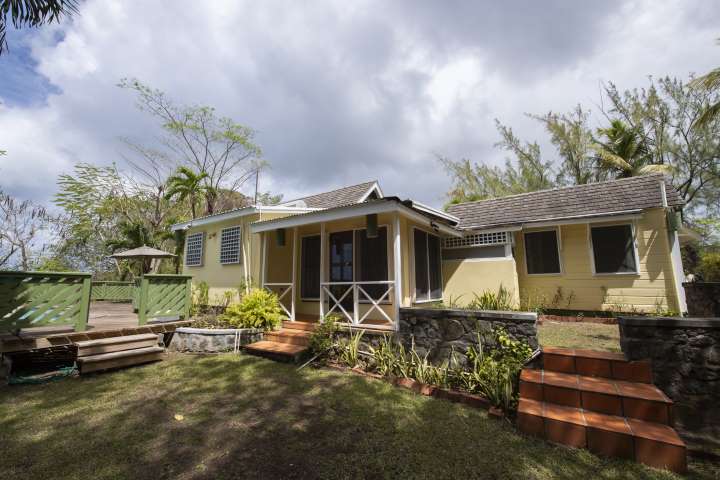 Young Island Resort is a 13-acre private island that offers 29 charming cottages, some of which have private plunge pools. Young Island is the closest island to the main island of St. Vincent and guests can simply hop on their complimentary ferry to be transported to this paradise in under five minutes. Sit around the pool, swim up to their Coconut Bar just off the shore or explore the lush island, a national wildlife reserve, and gaze at the views of St. Vincent or the Grenadine islands in the distance. If you really want to keep to yourself, book the Duvernette Suite, a two-bedroom cottage with a spacious dining area, living room and stunning views of Fort Duvernette from a private deck and infinity pool.