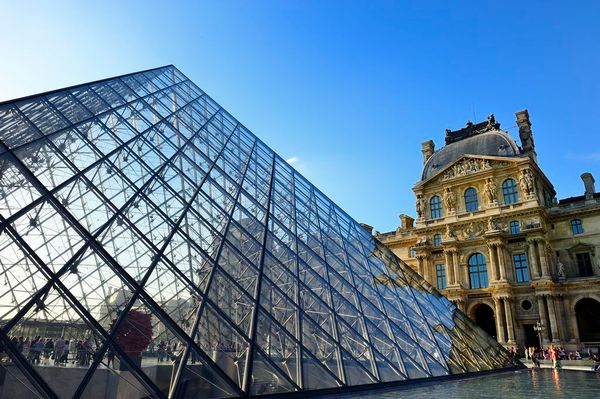 Paris is such an iconic city that it's the standard by which all others are measured – Buenos Aires is known as "the Paris of South America," and Jaipur is often called "the Paris of India." So it's no wonder that the City of Light has officially been voted the #1 visitor destination in the world, according to the TripAdvisor 2018 Travelers' Choice Awards. Visitors can't get enough of its soaring monuments, stylish cafes, sumptuous palaces, and stunning museums.
Insight Vacations, the award-winning global leader in premium escorted journeys, can show you the many magnificent sides of Paris and France this summer on our spectacular European itineraries. As with all Insight journeys, you'll have immersive Insight Experiences, move from city to city on luxury coaches with extra legroom, stay in elegant hotels in stunning locations, and know that all the logistical details are taken care of by an expertly trained Travel Director.
Here are five of the immersive cultural excursions and authentic dining experiences that guests will enjoy in Paris on these remarkable journeys:
Gourmet walking tour with a local foodie: There's no point in calorie-counting in the city known for its rich, fragrant food. On this off-the-beaten-track tour, a local foodie guides guests through a variety of patisseries, boulangeries, fromageries and chocolateries, where they'll savor Parisian delicacies with all their senses.
Highlight Dinner at La Coupole: One of the most famous restaurants in Montparnasse, the Art Deco-style La Coupole has been delighting diners since 1927. Guests can try one of the delectable seafood platters or the legendary lamb curry, and wash it all down with a fine French wine.
Cabaret! Guests have the option to attend a rollicking cabaret show with dinner at a legendary venue such as the Moulin Rouge or Nouvelle Eve. In some venues they'll even get to meet two of the cast members before they perform the famous Can-Can dance.
Paris by Night: If you think the City of Light is magical by day, wait until you see what it looks like after the sun goes down! On this excursion guests take a leisurely drive around the city and admire the gorgeous buildings that adorn the banks of the River Seine, stopping periodically to capture some of the sparkling sights on camera, such as the flood-lit Eiffel Tower.
Eat with Locals: On select itineraries guests are invited into a Parisian home, where they'll enjoy a home-cooked meal prepared by a local chef and eat with other visitors from around the world. This experience, which is possible through Insight's partnership with EatWith, the global meal-sharing platform, lets guests immerse themselves in the food and culture of Paris while experiencing the magic of social dining.
For more information visit insightvacations.com