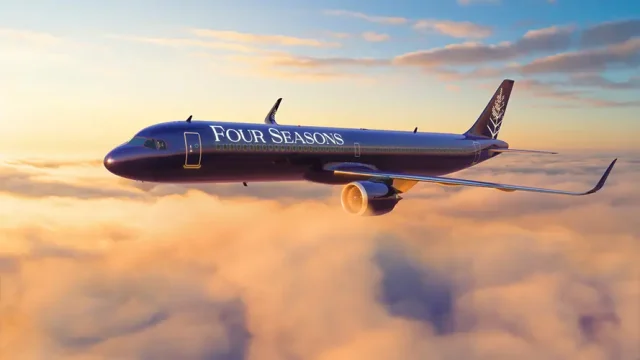 Today's luxury travellers are looking to see and do it all – and to do so exceptionally. The Four Seasons Private Jet Experience is the ultimate opportunity to travel the world in luxurious style. All-encompassing itineraries invite families, friends and individuals to discover fascinating locales and cultures, and to see the world's most popular destinations in new and unexpected ways – all seamlessly planned by Four Seasons experts and delivered with warmth and care.
The 2025 Four Seasons Private Jet calendar begins with African Wonders (December 29, 2024 – January 10, 2025), a shorter itinerary with minimal travel across time zones perfect for families travelling with kids and equally enriching for couples and individuals. The itinerary begins in Greece and heads down the African continent with stops in Egypt, Tanzania, Rwanda, Mauritius, Zambia and South Africa, exploring ancient treasures, wildlife experiences and natural wonders along the way. Asia Unveiled (March 3-18, 2025) offers an exhilarating mix of southeast Asia's pulsing cities and idyllic islands, and includes immersive experiences in five UNESCO World Heritage Sites. These first two itineraries for 2025 are also shorter than most other Four Seasons Private Jet Experience itineraries, at 13 and 16 days, ideal for annual vacations, school breaks and coordinating busy schedules around honeymoon, anniversary or birthday celebrations.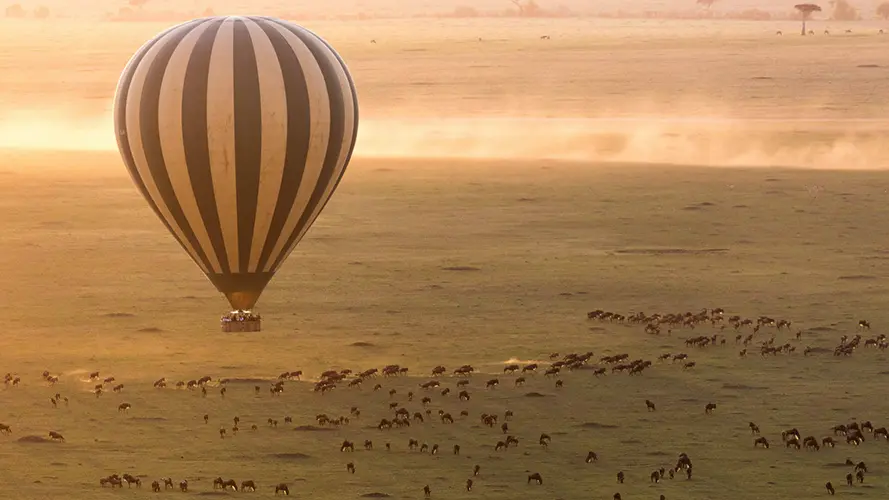 "Each Four Seasons Private Jet Experience has been crafted with a singular focus on our guests, building itineraries that celebrate the journey as well as the destination, and ensuring that each moment can be personalised to make the experience that much more memorable," says Alejandro Reynal, Four Seasons President and CEO. "With Four Seasons genuine heart on display each step of the way, there is truly no travel experience quite like it."
Later this year, Four Seasons will roll out additional Private Jet Experience itineraries on the 2025 calendar.
A Lounge in the Sky
All itineraries are now aboard the new custom-designed Four Seasons Private Jet that debuted late last year with more space to stretch out, move around and socialize, in a Lounge in the Sky. This communal area acts as both a social gathering spot, and the stage for on-board programming led by Four Seasons craftspeople ranging from educational presentations to sommelier-led wine tastings, wellness workshops and other surprises. Additional features include spacious bathrooms, and an enhanced in-flight entertainment system, customized App for passengers, and multi-connectivity at each seat.
"So many of our past guests have talked about the friendships they made with fellow passengers and the special bonds formed with Four Seasons people," notes Marc Speichert, Four Seasons Executive Vice President and Chief Commercial Officer. "All itineraries allow for real-time customization, personalization based on guest preferences, and plenty of time to enjoy every moment. It's why our guests love this experience and continue to book with us time and time again."
Every Four Seasons Private Jet itinerary includes all flights aboard the fully customized, 48-seat Airbus A321neo-LR plus luggage coordination and ground transfers; an onboard Four Seasons Executive Chef who creates meals inspired by itinerary destinations and celebrates the unique flavours to be found along the journey; accommodations in Four Seasons hotels and resorts, or, in more remote locations, at establishments carefully selected by Four Seasons; all planned excursions, activities and meals; and 24/7 service by an inflight journey team that includes a concierge, journey physician as well as on-the-ground Four Seasons local experts and dedicated Private Jet Guest Services Manager.
The Four Seasons Private Jet Experience is operated by the industry leader in private jet journeys TCS World Travel, dedicated to delivering immersive, worry-free travel experiences for the globally curious and modern luxury traveller. The aircraft is operated by Titan Airways.