While going on a spontaneous road trip may sound like a good idea, it can quickly go pear-shaped if you run into trouble or into a problem and you aren't prepared. A road trip should be treated like any other kind of holiday, which means you need to be prepared.
If you plan on going on a road trip sometime soon, here is a list of the most important things you should pack.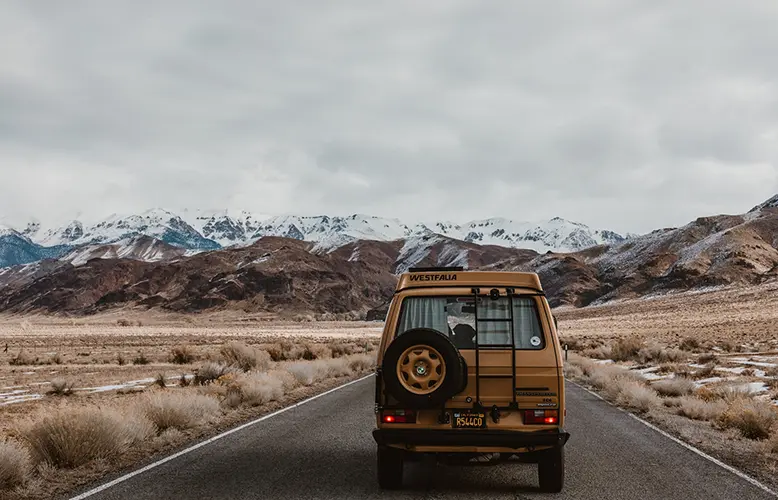 Driving Paperwork
Firstly, you need to ensure you have all the relevant paperwork for your car, license, and insurance packed. If you get stopped at a roadblock, or if you are in an accident, you will need to provide all of this paperwork; having hard copies on hand will save a lot of time and effort.
Snacks
Depending on how long you are going to be in the car, snacks are arguably one of the most important things to have on hand, similar to having important toiletries like your toothbrush, Hugo Boss perfume, loofer, etc. . Not only do they help make the trip a bit more fun and comfortable, but they can also help with any driving-related problems. 
Headaches, for instance, can sometimes be helped with food, and grapes have been shown to greatly reduce the effects of car sickness, even making it easier to read while you are in the car.
Water
Water is an essential no matter what, as being hydrated is one of the best ways to stop yourself from feeling sick. Also, in more severe circumstances like breaking down in the middle of nowhere, you will want water on hand until you can get help.
Car Cooler
While not essential for short trips, a car cooler is brilliant for long road trips. Many can easily plug into the USB port in a car, and you can will have a functioning car fridge in a matter of minutes.
It is perfect for keeping food and drinks cool, especially in Summer, but you can also use it to cool down a face cloth or something similar if you want to drape it over your face to relax a headache or wrap it around your neck to cool down.
First-Aid Kit
Every car should have a mini first-aid kit, and there are a few important things it should contain. Firstly, a selection of plasters, bandages, and burn wraps is a must. Secondly, a bottle of cream or gel that can help treat sunburn, burns, or insect bites. 
You should also include a multi-tool, as well as medication for headaches, stomach issues, heartburn, and whatever else you may suffer from while you are in the car.
Solar Flashlight
A solar flashlight is a great little tool to have in the car, especially if you are travelling at night and run into a problem. If your tyre bursts, for insurance, you don't want to waste your phone battery on lighting it up; therefore, this is where a solar flashlight will shine, excuse the pun.
Charging Cables
One thing that you should always have is at least one charging cable for all your devices that lives in your car. Phone and tablet batteries can die very quickly when you're on a road trip, especially if you are using them to navigate.
Extra Device Battery
On top of having additional charging cables, it is also a great idea to have at least one portable battery in the car. If your car breaks down and you can't charge your phone, you don't want your phone to die while waiting for assistance. 
In this day and age, you can find a ton of portable batteries that are very affordable and can also recharge your phone multiple times before the battery itself needs recharging.
A Map
No matter where you are or where you are going, it is crucial that you leave the house with a map. While this sounds silly considering the technology we have around us, you should have it as a backup for one simple reason.
A GPS on your phone still needs a signal to work, and if you are in the middle of nowhere, signal is hard to come by. You don't want to be driving for hours with no real idea of which direction you are going or where you are heading.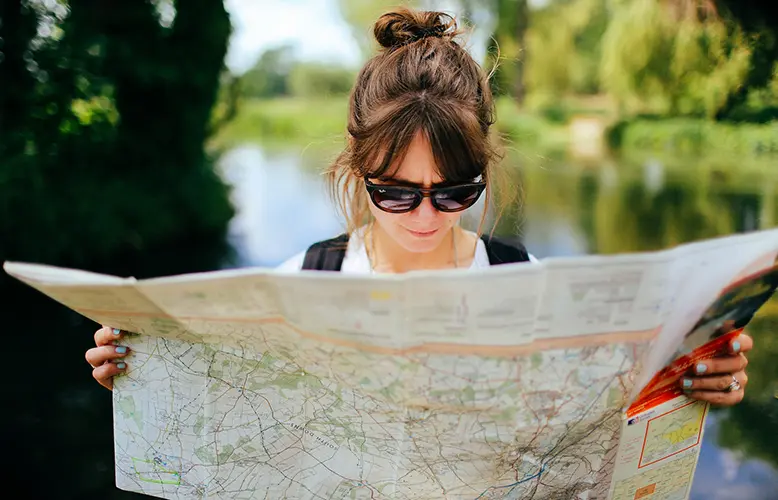 Toilet Paper & Hand Sanitizer
While not the most glamorous additions, toilet paper and hand sanitiser can be life savers in some situations. Bathrooms aren't easy to come by when you are in a rural area; therefore, be as prepared as possible for using an "outdoor bathroom."
Trunk Organiser
Finally, a trunk organiser is an incredibly useful piece of kit, especially if you are travelling with a lot of stuff. Similar to a suitcase organiser, a trunk organiser has multiple zip sections, pockets, sleeves, etc.
They are extremely useful if you want to find something quick and also if you want to find something without having to unpack multiple bags. They are also ideal for those who like to go camping and caravanning, as they are efficient and save a lot of space.