Four Seasons Resort Bali at Sayan has further elevated its expansive wellness and culinary offerings with the introduction of Sattvic-inspired soul food at its treetop restaurant, Ayung Terrace.
Drawing on the diverse talents of its resident experts, the new wellness menu is a collaboration between Executive Sous Chef Wayan Sutariawan (Suta) and The Sacred River Spa team, whose Manager Faraaz Tanveer was awarded Asia's Best Spa Manager in the 2020 Hall of Wellness Awards.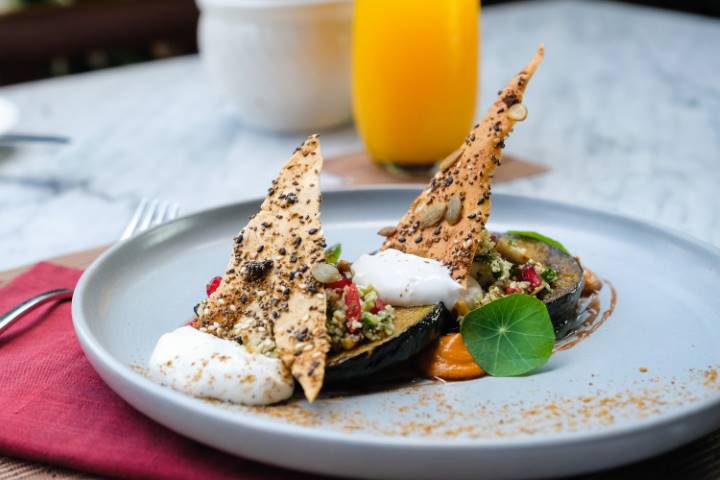 The Resort is also launching a new chef-guided Picnic Adventure with live cooking at a private and scenic location in the valley, that's accessible only to Resort guests.
"These new offerings reflect our team's ongoing commitment to innovation and rejuvenation of the guest experience," said Resort Manager Gianni Costa. "The natural energy of the Sayan Valley inspires us every day, and embraces guests who join our popular day spa packages, the three-night Guided by Gratitude Retreat program, or simply those who come for an amazing lunch or dinner at Ayung Terrace."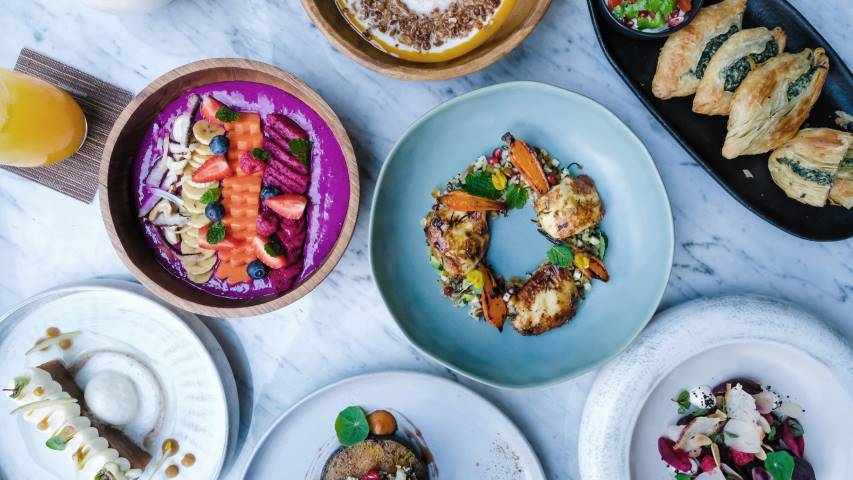 Cocooned in the Sayan Valley, the 60-room sanctuary is renowned for unique experiences like the Sacred Nap, Sayan Valley Biathlon, Day in the Life of a Rice Farmer, and Balinese Chef's Table at Sokasi cooking school. The Sattvic-inspired menu complements these activities and enhances the vegetarian selection available to guests. It's available for breakfast, lunch and dinner at Ayung Terrace alongside the modern Indonesian a la carte menu, as well as In Room Dining.
Rooted in Ayurveda, ancient Sattvic philosophy has been recognised to promote longevity, immunity and mental clarity through healthy diet, mindfulness and exercise. A key characteristic of Sattvic cuisine is the absence of onion and garlic, which are not permitted as they are believed to stimulate the appetite and central nervous system. This presented a new challenge for Chef Suta, but he was up to the task – drawing on his 20 years as a chef including five years overseas gaining experience in Indian, Middle Eastern and European cuisines.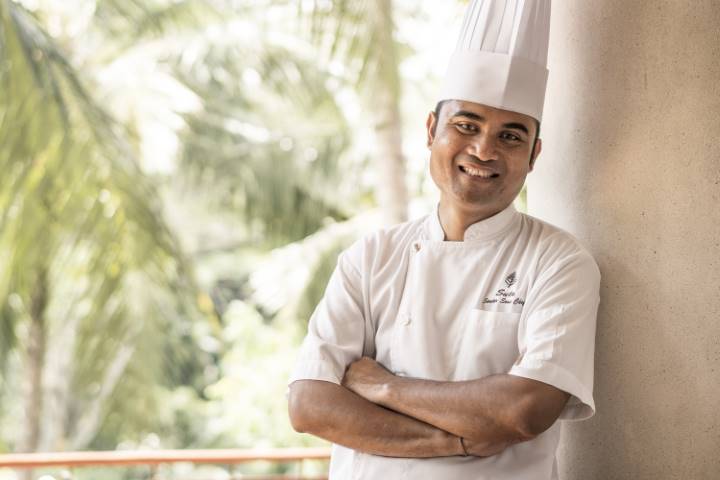 "As a chef, cooking without onion and garlic to support the flavour was really challenging and interesting," says Suta, a Balinese native who is passionate about preserving forgotten recipes of his homeland. "I thought, 'Wow, how can we make a tomato sauce for the pasta?' But we played with different spices and found the right balance of seasonal ingredients and fresh herbs. I even have guests ordering from the Sattvic menu who are not vegetarian or following any kind of diet – they just love it. My next challenge will be to put a Sattvic spin on Indonesian dishes, I'm looking forward to that."
To maximise flavour and nutrition, Suta handcrafts the majority of dishes from scratch using an abundance of organically-farmed fruits and vegetables; fresh and dried herbs; premium cheeses; local spices that calm the stomach such as turmeric, ginger, cardamom and cumin; whole grains, nuts and seeds. The result is uplifting yet comforting — the Sayan Valley on a plate.
Highlights of the new menu include:
Masala dosa – The #1 breakfast favourite. The homemade lentil and rice crepes take three days to make, and are then filled with potato, ginger, tomato, cumin, coriander and turmeric, topped with mozzarella and served with Indian condiments.
Sattvic taco – A homemade beetroot tortilla filled with curry-spiced scrambled tofu, coriander, cumin, turmeric and spinach, and served with tomato relish, tomato salsa, smashed avocado and fresh lime.
Beetroot and goat's cheese salad – The beetroot is presented two ways (roasted and pickled) with goat's cheese puree, fresh sliced salak (local snakeskin fruit), whole raspberries, almond flakes and dehydrated ground olives.
Mushroom and pearl barley risotto – Suta's vegetable stock is infused with porcini mushrooms for a powerful punch of flavour. The risotto is topped with roasted local wild mushrooms and parmesan espuma for a creamy finish.
Roasted pumpkin with cauliflower tabbouleh – "This is one of my favourites," says Suta. "The grated cauliflower with parsley and mint is very refreshing, while there is a sour touch from the pomegranate and the lemony flavour of our ricotta, cream cheese and lemon zest blend. A sweet note comes from the red pepper puree, and crunchiness from the multiseed lavosh."
Spinach ricotta pastizzi – The homemade pastry is folded 10 times, rested twice, and stretched and rolled countless times to produce a delightfully crispy layered base. This is filled with spinach and ricotta, served with a natural yoghurt and feta cheese sauce, and garnished with chopped tomato and pistachio.
Homemade semolina spinach fettucine with veggie "meat ball"' and roasted tomato sauce – "Without garlic and onion, it is quite interesting to make a tomato sauce," says Suta. "We use fresh tomatoes, roasted and then strained, so the colour is not so red, it is very pure. Instead of garlic we use celery for a strong earthy flavour, and to replace the sweetness of onion we use carrot. The 'meat balls' are a mix of roasted beetroot, chickpeas, wild local mushrooms, coriander and cumin powder. It's a very simple dish, but very tasty."