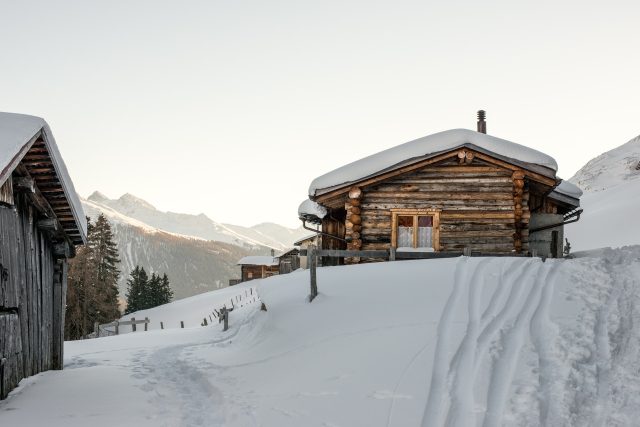 A winter holiday in a chalet on the French Alps: can you imagine something more evocative, able to etch in your mind indelible memories? Well, if this is exactly what you're looking for (or dreaming of), carte-blanche.com is the chalet online booking hub that can fulfill your desire. A careful selection of dream houses in the middle of the white expanse of the most suggestive ski locations in France is ready to welcome any kind of tourist, giving them the chance to discover an actual fairytale landscape. La Plagne, Tignes, Val-d'Isère: each one of this small villages offers the tourist some of the most appreciated mountain sceneries of all Europe.
The question is: how to orient and pick the fittest location, among such a rich and diversified offer? Here's below a small guide to make the right choice according to your needs and preferences.
If you look for luxury
Located in Val-d'Isère, the Chalet Husky combines perfectly the idea of a full immersion into the Alps' wilderness with all the benefits of a real luxury experience. It is basically a fancy villa located in high mountain, with all the amenities that a top-class settlement requires. Including a swimming pool, a spa and a hammam.
If you don't have that much to invest
Frugal and yet homely, the Chalet Sachette, in Tignes, is the ideal solution for those who don't have large sums of money to spend and, at the same time, don't want to deprive themselves of the chance to live a dreamlike holiday. Suitable for both families and groups of friends, it offers as well an extraordinary view of the surrounding valley.
If you look for a family-designed settlement
Those who want to exploit some quality time along with their families will find the perfect accommodation in the Chalet Tango Charlie. Located in Tignes, this chalet is one of the biggest currently available on the market, and includes all sort of amenities, from those more suited for adults (a steam room, a pool table) to those specifically added for children (a play area, a table tennis table). The kids will go crazy for all the pieces of furniture that replicate an airplane's nacelle.
If you look for something different
What about a chalet entirely inspired by the iconic and mysterious street artist Banksy? In Tignes you will find the Chalet Banksy Tribute, an extravaganza that is also a heartfelt tribute to the most mysterious and significant artist of the last decades. The ideal for a holiday that mingles art, culture and leisure time.
If you want to enjoy some carefree days with your friends
Located in Tignes, the Chalet Rock'n Love is probably the most unconventional accommodation of the entire French Alps region. An authentic travel backward through time, with three vintage cars settled as pieces of furniture and a real – and perfectly working – Wurlitzer jukebox. A sort of embodiment of the American Graffiti (or, if you prefer, Back to the Future) atmosphere, with just a pinch of modernity. Surprisingly, this accommodation is particularly requested by young couples and groups of friends. So, it's not only about the so-called "nostalgia effect": the care and the attention for the details put in this period reconstruction opera result attractive for both mature and younger clients.
Perfect locations for skiing
All the locations we mentioned since now have different features and certainly offer very unique holiday experiences. However all of them can be considered not only destinations where people can relax and enjoy wonderful mountain views, but also true ski chalets: in fact thanks to their proximity to the best ski resorts in Europe, they are good locations for all the lovers of snowboarding, cross-country skiing and all other alpine disciplines, where you will be able to spend some days doing some good sport and enjoy the best european ski slopes and facilities.