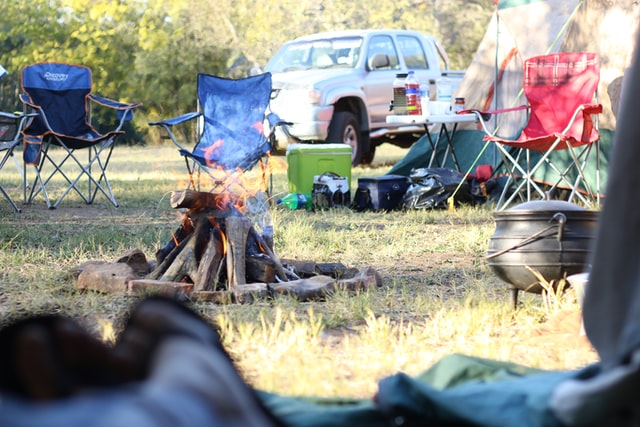 Right now is an excellent time to get into a truck and go camping. The camping trend is booming now, all around the world. People love to just go somewhere they feel comfortable and relaxed. It doesn't matter whether you are camping with your friends or family because camping is an adventure which bonds people. Everything from making a tent to exploring the wilderness is great fun and a great distraction from everyday life. Trucks are great when you want to go camping, they offer a great amount of space and they are very good at off-road trips. Here are some solutions you can choose from so that you can see what is the best for you.
Chevrolet Colorado ZR2
Chevy's most competent off-road truck is the Colorado ZR2. The ZR2 sports a 2-inch higher suspension, more wheel travel, and locking differentials. It can bring you to that secluded camping spot without breaking a sweat by traversing difficult terrain. The ZR2 may also be equipped with a diesel engine, which produces a lot of power and gets over 20 mpg on the interstate. Although the ZR2 model has a lower cargo capacity, at 1,350 pounds, it should be plenty for even a weeklong camping excursion. Furthermore, because this is a midsize truck, it is quite maneuverable both on and off the road. And that's crucial for exploration.
Ford F-150
The Ford F-150 has long been the most popular full-size pickup vehicle on the market. Ford innovates to stay on top. The F-150 was refreshed this year, and a capable hybrid variant was added to the range. The experts at Pompano Ford state that the hybrid is not only powerful (with 570 lb-ft of torque), but it also saves 20 percent on gas. Even better, the Hybrid includes a 2.4 kW onboard generator as standard equipment. A 7.2 kW generator is available as an option and can power almost every piece of electrical equipment in your campground, as well as power tools. Other F-150 versions can also be equipped with generators. In a major rainfall, a tent (even a nice one) is no fun. As a result, the F-150's optional max-recline front seats fold nearly flat to offer a cozy sleeping area directly inside the cab. And, because it's an F-150, there are plenty of secure connection points in the bed to keep all that gear secure.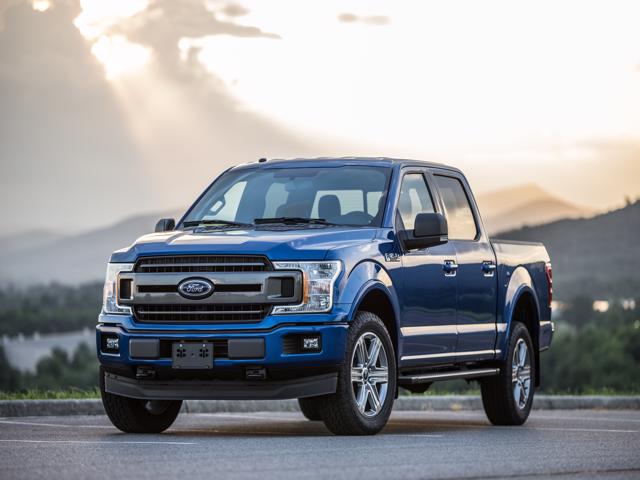 Ram 2500
Because of how it stands out from its competitors, the Ram 2500 is a great outdoor vehicle. The Ram is the only heavy-duty pickup in the 2500 series (3/4-ton) with a smooth-riding coil-sprung suspension. It can, however, carry a cargo of almost a ton, which is a lot of camping and off-road gear. The Ram's 4WD system is robust, with strong axles in the front and rear, as well as low-range gears. You may also customize the Ram with a variety of useful features. The torque-rich Cummins diesel engine is not only dependable, but it also has a long driving range. This vehicle would be ideal for a long-distance excursion.
Honda Ridgeline
Among its pickup competitors, the Honda Ridgeline is distinctive in that it rides and handles more like a crossover SUV than a truck. It boasts a large payload of little over 1,500 pounds, smooths down difficult terrain, and has good fuel efficiency. Honda developed a 7.3-cubic-foot storage trunk under the bed to carry additional goods. Because it has a drain plug, it may also be used as a cooler. All Ridgelines have all-wheel drive, however, they don't have a low range. As a result, the Ridgeline is unable to traverse the same tough trail terrain as other midsize trucks. However, unless that is a top priority, the Ridgeline is a fantastic vehicle. And a lot of that awesomeness is included in the base model, so you won't have to spend a lot of money to have a well-equipped and competent Ridgeline.
Jeep Gladiator
One of the best things about the Jeep Gladiator is that even the entry-level Sport variant has outstanding off-road capabilities. That's also where the most payload (1,700 pounds) is found. The Gladiator drives like a classic pickup truck. Jeep, on the other hand, makes camping and enjoying the outdoors unlike any other experience. This is the only pickup with detachable doors, a fold-down windshield, and a removable roof. So you can get a true sense of the outdoors while looking for the finest camping spot. However, keep in mind that the extras and special packages can rapidly add up.
While you pick what truck suits you best, you should just think about what great things you can do with it, and then it will be easy to make a choice. Some vehicles can be expensive, especially if you add some extra parts to them, but nevertheless, they will make the experience better and more carefree.