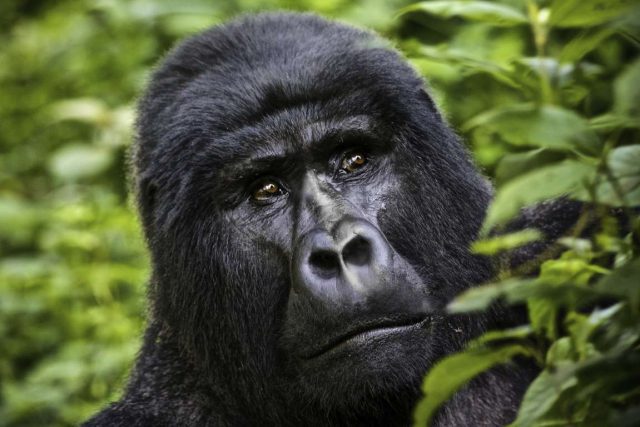 To celebrate the remarkable life and legacy of Dr. Jane Goodall as she turns 85 next week, G Adventures announces a gifting campaign that will deliver $85 donations for every Jane Goodall Collection tour booked across the globe between April 1 – 5.
The birthday donations, made by G Adventures at no cost to travellers, will support the work of the Jane Goodall Institute of Canada, which was founded in 1977 to encourage protection of chimpanzees and to recognize the central role people play in the well-being of animals and habitat. It has since established innovative community-centred conservation and development programs across Africa, including Jane Goodall's renowned Roots & Shoots program for youth.
Social entrepreneur and G Adventures founder Bruce Poon Tip, considers the 85-year-old U.N. Messenger of Peace a personal hero and friend, saying: "It is an absolute honour to have our company affiliated with the work of Dr. Goodall and her team of champions, but even more, to support her vision of raising awareness and respect among travellers. Ever since I first saw her picture on the cover of National Geographic as a child and read about her passion and purpose, she has inspired me as a leader, an explorer and an entrepreneur."
"We are proud to be going 'G for Goodall' this week," says G Adventures' Vice President of Marketing and Customer Service, Lauren Michell, in a reference to the company's 'G for Good' social-impact commitments and responsible travel initiatives. "Her milestone birthday is a happy occasion for us to lend extra support to her organization's mission and celebrate her inspiring life."
Since 2016, G Adventures and the Jane Goodall Institute have teamed up to raise awareness of the importance of wildlife-friendly and responsible tourism, curating a program of 20 trips that have a special emphasis on responsible wildlife sightings to form the Jane Goodall Collection by G Adventures. All trips in the collection, which include itineraries across G Adventures' numerous different tour styles, are endorsed by the renowned ethologist, whose Institute protects endangered species through conservation strategies that incorporate the needs of local communities, with the understanding that helping people saves wildlife.
In 2015, Dr. Goodall gave her formal support to the G Adventures Animal Welfare Policy, which governs the small-group tour operator's more than 700 trips around the globe, ensuring the protection and freedom of all animals when traveling. That operational commitment, along with Goodall's endorsement, paved the way for the first-of-its-kind partnership in the tourism industry: the Jane Goodall Collection.
Adds Michell, "This amazing lady and her dedication to helping us see our better selves is like a guiding North Star. If we can offer people the chance to observe some of the planet's most amazing wildlife, while helping them gain greater respect for diverse communities, cultures and nature, we're fulfilling our brand's purpose of changing lives through travel."
Sample, eligible itineraries in the Jane Goodall Collection by G Adventures include:
For more information or to book any of the 20 Jane Goodall Collection tours, please consult a travel advisor or visit: https://www.gadventures.com/jane-goodall/.