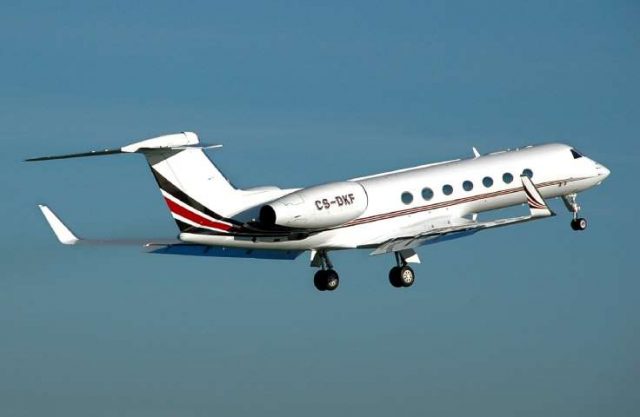 Believe it or not, flying on a private jet is no longer a practice exclusively for A-list celebs and oil tycoons. Steadily, flying private is becoming more accessible for the masses, as competition in the market increases and services become more readily available. After all, it doesn't matter if you're a wealthy businessman or a budding highflyer – we all want the best price.
Make no mistake, it still costs a quid or two to board your own plane, but there are a few ways you can come to find the best deals on private jet price.
Choose Your Jet, Choose Your Service
If you are flexible on the type of jet you want and the sort of service you require, then you can stand to make some savings.
Firstly, going for a propeller aircraft over jet power can save a significant chunk on price. This doesn't mean a drop off in luxury either – there are plenty of premium small prop models to choose from. Second, the age of the plane might make a difference to some people, but if you can stomach chartering a ten-year-old plane rather than a brand new one, you'll still get an amazing experience but at a lower cost.
Finally, if you can be realistic in the level of service and performance you require, this will also make a difference. Downsizing the jet for a small group or short trip will save you money, as will removing on-board services like catering.
Shop Around
You can't exactly go on Compare the Market to find the best private jet deals but, like with any other big purchase, it pays to do your research. Speak to different providers, find out about different services and choose a deal that makes sense for you.
You may well find that different providers offer different costs at the same time, depending on their schedule. By shopping around, you'll give yourself the best chance of finding the top deal on the market.
The Right Place at The Right Time
One of the beauties of private flying is the 'anywhere, anytime' service it offers. However, if you can be flexible with your departure and arrival locations, you could save thousands.
Choosing to depart from an airfield where the jet is already located saves on positioning costs, whilst selecting the right arrival airport can offer significant reductions on landing and handling fees.
Also, be aware of the 'empty leg' option. An empty leg is a repositioning flight before or after a full chartered flight. If you can be flexible and work on short notice, you can jump aboard these empty legs and enjoy savings of well over 50%. Approach with caution, however, as if the intended charter flight is pulled or changed, your flight will be as well. Because of this, it makes sense to have a backup option in place.
A Group Experience
The wonders of private flying are an experience best shared with others, and chipping in together as a group will of course make things much cheaper.
Most people utilising a private jet for a one-off scenario will likely be doing so for pleasure rather than business, in which case it makes sense to book with others who are heading to the event or occasion with you. Between you, you can make the travel element of the trip part of the overall experience, and the more people you enjoy it with, the cheaper it gets.
These days, private flight is becoming less of a dream and more of a reality for many. Still as luxurious as ever, and only getting better, you too could find a deal that will make your trip that little bit more special.