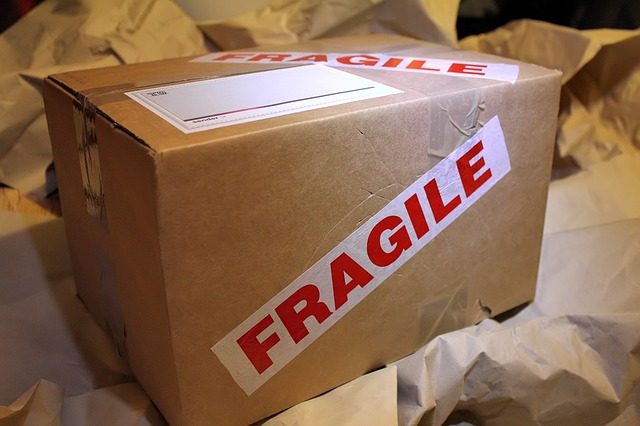 Naturally, when you think of being away travelling, you think of all the wonderful adventures you'll be going on, the amazing scenery and the once in a lifetime moments you'll experience. Of course, that's what travelling is all about, but there's also some more boring parts you'll need to consider.
Travelling comes with its administrative responsibilities as well – finding places to stay, working to a budget and organising transport to name a few. If you're away for a while, one thing you might want to do is send a package, maybe for someone's birthday or a Christmas present.
You want your package sent safe, secure and reliably – here's what you need to be thinking about.
Protect Your Goods
The longer your parcel is spending in transit, the more chance it has of getting damaged or even tampered with. Send from afar, and your package will likely go through many pairs of hands and numerous forms of transport, so you need to make sure it's wrapped up appropriately for its own adventure.
Don't be shy with protecting your item – it's better to go overboard than do too little. Bubble wrap, a well fitted cardboard box and plenty of tape should all be involved.
Find a Reliable Service
Depending on where you are, it's not as simple as turning up at your local post office and sending it off. For the sake of your parcel getting there intact and on time, it's best to seek out a trusted courier in the area.
Don't just settle for the first option you see, do your research online into international couriers and find a provider who offers the service you need. Chances are, there will be cheaper options, but the confidence you get from the right service will be worth the few extra coins.
Know the Relevant Customs Regulations
There are some weird and wonderful customs laws around the world. For example, if you were going to send a few biros over to Nigeria; don't bother – they won't get in. The same goes if you were thinking of gifting an Angora goat to a loved one in Turkey. Closer to home, any traditional Kinder Surprise you send back to Blighty will get stopped at the UK border.
It's important you know the laws of where you're sending from and who you're sending to. For most, that'll mean swotting up on UK customs regulations, but make sure to research ahead of time on any other locations you're posting to.
Plan for the Unforeseen
Finally, whatever you're sending, it's probably best to send it well ahead of time, and maybe even have a backup plan in mind in case anything goes wrong.
As mentioned with packaging your item correctly; the more time your item is in transit and the further it has to travel, the more chance of a hiccup. Whether that's a delay at border control or your parcel getting lost in transition, if you're sending something back with a deadline – i.e. a birthday or for Christmas – you're best sending weeks ahead to save any disappointment.
Sending a package home isn't something you're likely to do too often, so it makes sense to be thorough in your preparations. Do your research, plan ahead and don't be afraid to spend a little extra money for the right service, and your package should arrive on time and in one piece.