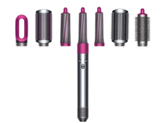 For the beauty and tech trendsetter: The NEW Dyson Airwrap™ styler is a multi-styling hair tool engineered to curl, wave, smooth and dry with no extreme heat. Dyson's high-pressure V9 motor harnesses a scientific phenomenon known as the Coanda effect that attracts and wraps hair. It styles from wet to dry, so beauty lovers can spend less time getting ready for holiday parties and more time attending them.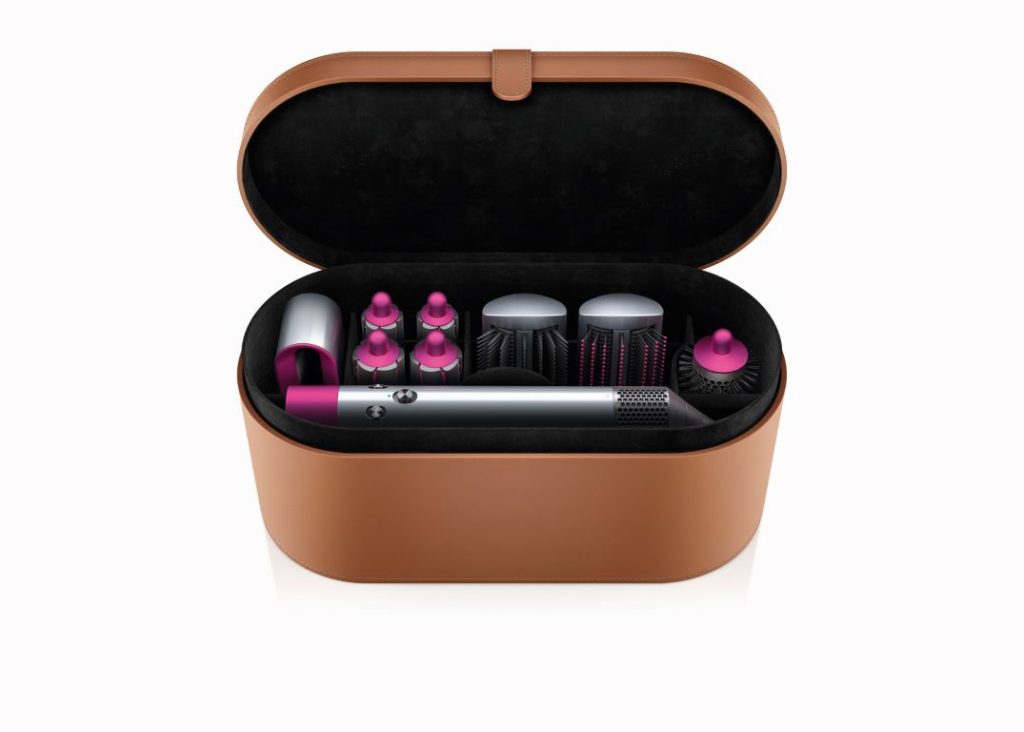 For the beauty-obsessed and hair styling pro.
Attracts and wraps hair, using only air: The Coanda effect attracts hair to the curling barrel by creating a spinning vortex of air around the barrel that attracts, wraps and curls hair.
No extreme heat: Intelligent heat control helps to ensure hair isn't exposed to extreme temperatures to help maintain the natural shine of hair.
Styles and dries simultaneously: Engineered to style hair from damp, allowing you to save time and avoid the need to apply extreme heat when styling.
Wave. Smooth. Dry: A range of attachments engineered for different hair types and desired looks.
---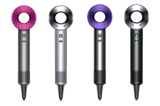 For those looking for luxe: The Dyson Supersonic™ has been engineered for fast drying, with built-in heat protection for natural shine. Now available is the Dyson Supersonic™ 23.75 karat gold hair dryer, designed by James Dyson himself. Every cap is hand gilt in 23.75 karat gold and individually polished to a unique patina.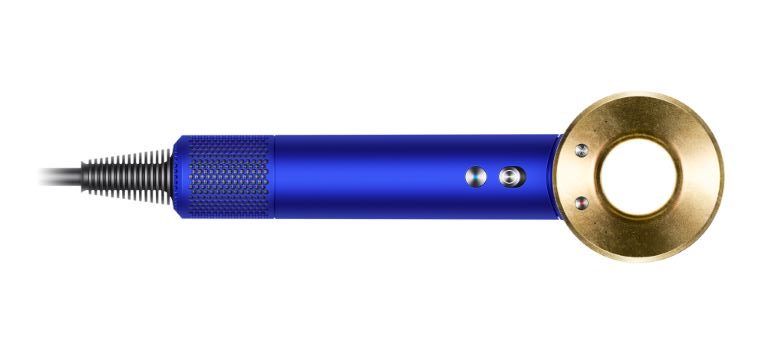 For those that love to add a little extra sparkle to their haircare routine.
Built-in heat protection to protect natural shine: Measures air temperature 20 times a second to prevent extreme heat damage and protect your hair's natural shine.
Designed for fast drying: Powered by the patented Dyson Digital motor, airflow travels out of the Dyson hair dryer at 105 mph for fast drying and has a focused jet of air for precise, simultaneous drying and styling.
Engineered for balance: Designed with the motor in the handle, Dyson has shifted the centre of gravity so it feels balanced in the hand.
Magnetic styling attachments: Rotating magnetic attachments – including the smoothing nozzle, styling concentrator and diffuser, so you can quickly click them on and off during styling
---

For the holiday host: The Dyson Cyclone V10™ Absolute has the most powerful suction of any cord-free vacuum.1  Engineered for better cleaning performance, it combines big machine suction power with the versatility of a lightweight cordless machine. Ideal for cleaning before your guests arrive and after they depart.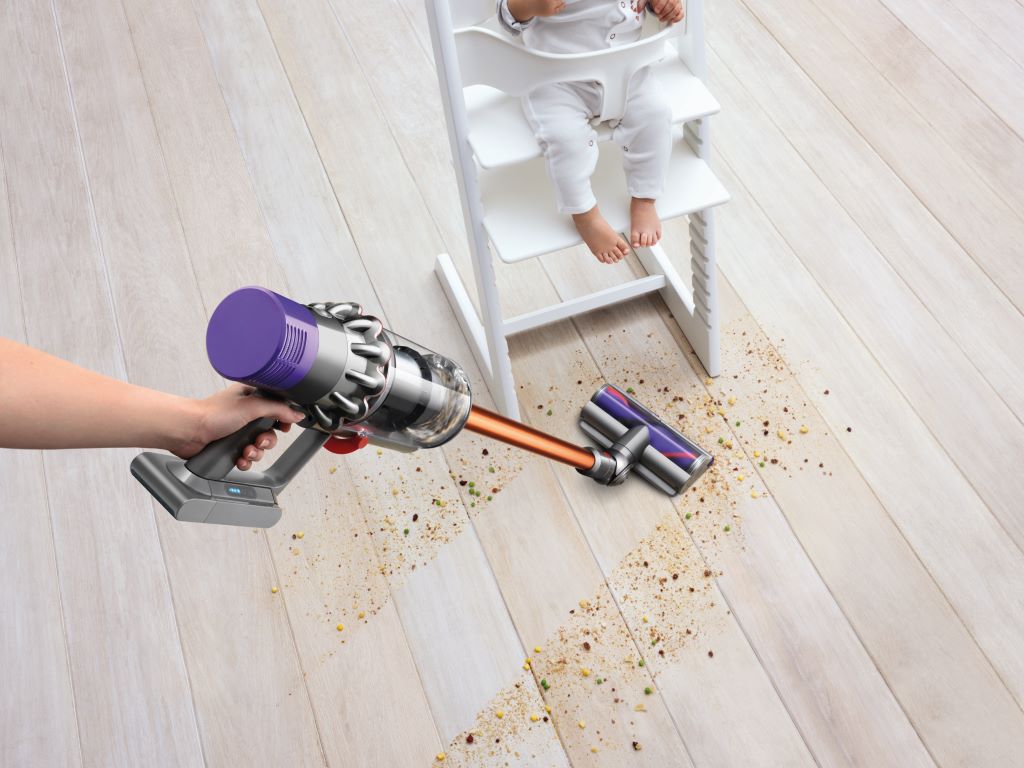 For the holiday party host or clean freak.
Big machine suction power: Powered by the latest Dyson digital motor V10 it's engineered for better cleaning performance, with cord-free versatility for floor to ceiling cleaning.
Longer-lasting battery: Up to 60 minutes of fade-free run time so you can clean everywhere.
2-in-1 format: Converts into a handheld so you can easily use it on stairs, upholstery and out to the car.
Drives more dirt from carpets: The new Torque-drive cleaner head removes 25% more dust from carpets than previous V8 vacuums.
Gentle on hard floors: The soft roller cleaner head is covered in soft woven nylon to capture large debris, while anti-static carbon fibre filaments remove fine dust.
---

For the health conscious: The Dyson Pure Hot+Cool Link™ is an app-connected, intelligent purifier heater fan, designed to sense and capture airbourne pollutants in your home. Perfect for the winter season, this machine adds that extra bit of warmth over the holidays, projecting heated air evenly throughout the room.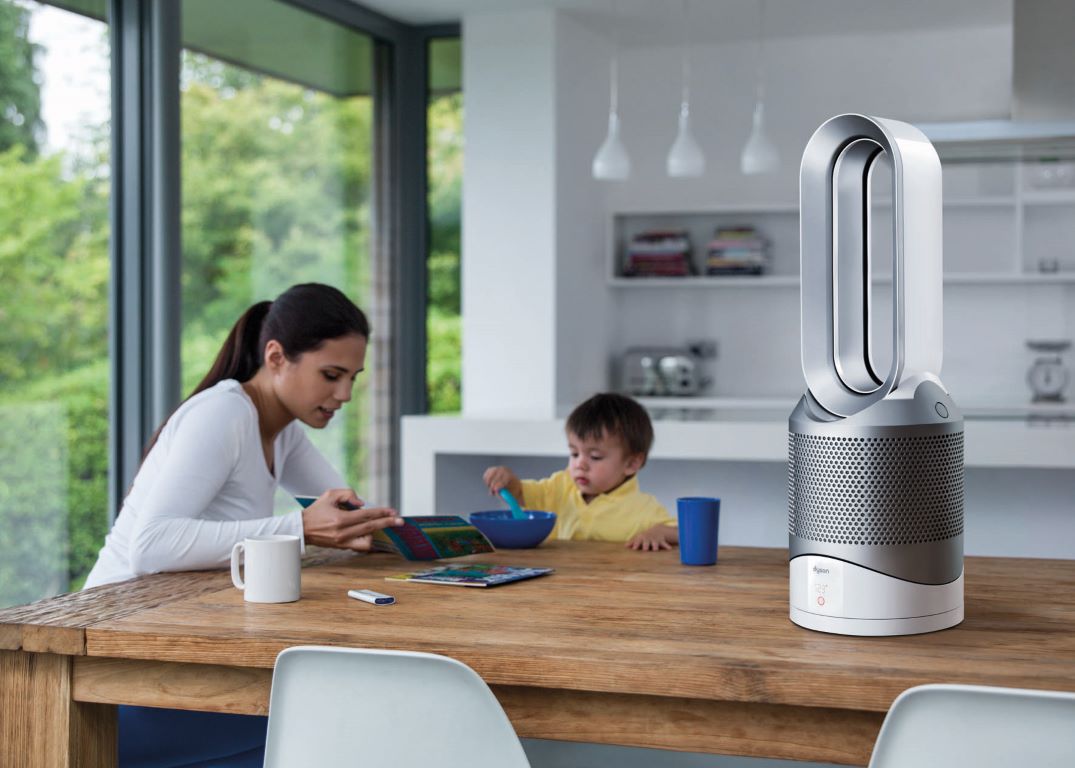 For the health-conscious.
360° Glass HEPA filter: Captures ultrafine particles, including pollen, bacteria and pet dander.
Multifunctional: Year round air purifier that heats you in the winter and cools you in the summer.
Intelligent purification: Automatically monitors, reacts and purifies – then reports to your Dyson Link app.2
Certified Asthma and Allergy friendly: Dyson purifiers are certified asthma & allergy® friendly by Asthma Canada.