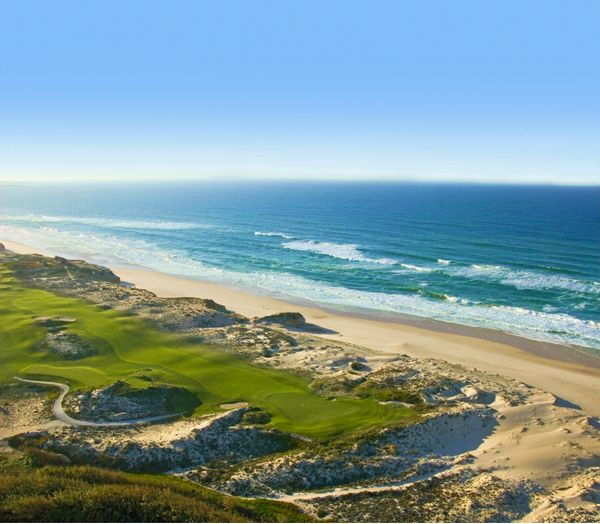 Blessed with two of Europe's top 50 golf courses, Praia D'El Rey Marriott Golf & Beach Resort now has outstanding practice facilities to match following a comprehensive upgrade of its golf academy.
The Portuguese resort has carried out a major renovation of its driving range over the winter months to make it on a par with the five-star golf experience that members and guests can enjoy on its two 18-hole courses, Praia D'El Rey and West Cliffs Golf Links – named as the 'World's Best New Course' at the 2017 World Golf Awards.
Among the improvements made, 13 new bays have been added to the range to take the total up to 38, with its length being extended by 60 metres to 300 metres long.
In addition, golfers can now enjoy hitting from a grass teeing area 365 days a year instead of having to use plastic mats, while there is also a bigger short game area for golfers to hone their chipping and bunker play.
Francisco Cadete, director of golf at Praia D'El Rey Marriott Golf & Beach Resort and West Cliffs Golf Links, said: "With the improvements that we've made, we have a golf academy to be proud of and one which complements the other five-star facilities that we have to offer.
"The work that's been carried out means that players can now practise a far greater variety of shots in a much bigger space and, importantly, use grass teeing areas all-year round."
Designed by Cynthia Dye, her first course in Portugal, West Cliffs opened to worldwide acclaim last summer and has already received numerous top honours, including being ranked second in the Top 100 Golf Courses website's latest list of the top golfing venues in Portugal.
Situated less than an hour north of Lisbon West Cliffs lies on stunning terrain on Portugal's Silver Coast, the spectacular seaside links has been created over 200 hectares of natural landscape and rolling sand dunes, and offers sweeping views of the Atlantic Ocean from each hole.
Complementing it is Praia D'El Rey's 18-hole championship course which, designed in 1997, is set amidst a combination of extensive pine forests and undulating dunes, and features spectacular views over the Atlantic and the Berlengas Islands beyond.
As well as golf, Praia D'El Rey offers an extensive array of world-class sports, leisure and accommodation facilities including a Marriott hotel, a wide selection of villas, a tennis academy, a luxury spa and health club and numerous watersports and restaurants.