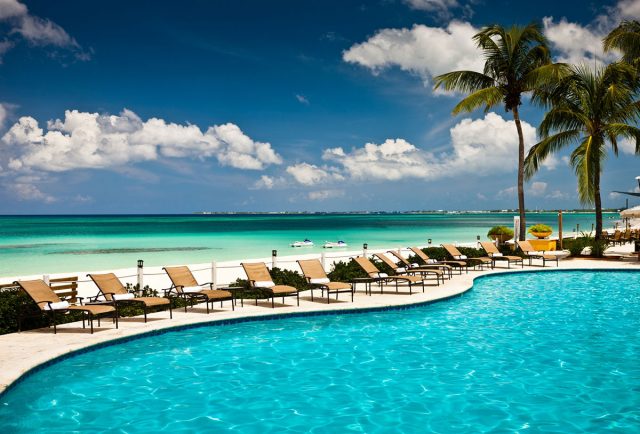 Located on Seven Mile Beach in Grand Cayman, and ultimate Caribbean experience awaits you at Grand Cayman Marriott Beach Resort. From the world class day spa to the exceptional cuisine, a luxury vacation is yours for the taking. The Cayman Islands is renowned for lavish standards of living and tropical charm and the Marriott is world famous for its unsurpassed level of service and attention to every detail. The oceanfront Grand Cayman Marriott Beach Resort reflects tropical sophistication offered with 5-star service.
With 295 large and airy rooms, the accommodations at Grand Cayman Marriott Beach Resort are second to none on the Island. Each room is tropically colorful and filled with rich dark wood furnishings. Rumored to be
the most spacious rooms on the island, accommodations are perfect for couples, families and groups. All rooms have private balcony, opulent 300-thread count linens, triple sheeting and high loft pillows.
La Mer Spa (featuring YonKa) offers specialty treatments including aromatherapy, phytotherapy, fruitherapy and marine therapy provided by professional therapists in a serene setting. If cuisine is your pleasure, Grand Cayman Marriott Beach Resort offers 4 eclectic restaurants and romantic oceanfront dining.
Luxuriant tropical gardens with the popular turtle lagoon and serene walkways with a private seating nook are among the lovely aspects of the resort's grounds. When you add to this the oceanfront pool and Jacuzzi, it amounts to a stellar vacation that offers unbeatable value, incomparable island magnificence and the ultimate Caribbean escape.