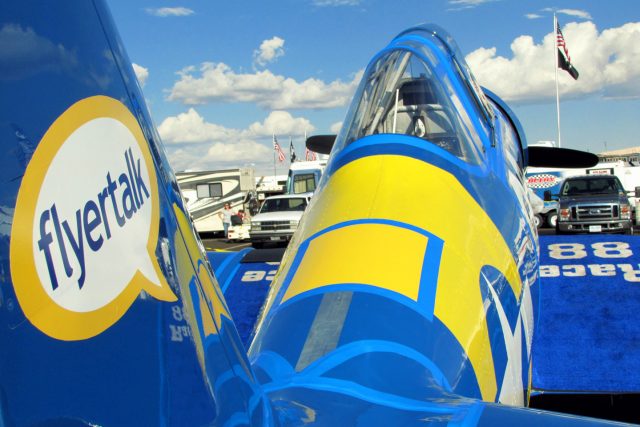 There is a gem of a website that does not sell travel and will not be loyal to one travel agency, airline or hotel chain. As a matter of fact, every company in the travel and leisure industry is fair game, and that makes it a great site for you to bookmark.
What makes FlyerTalk.com different from other sites is that it is 100% member driven. It is people, just like you, who come across huge travel discounts, computer glitches, hotel loyalty point specials and general travel secrets and they share them with each other. Here are a few things you can find on this website:
Mattress Running – A true mattress run is done for the sole purpose to earn miles or points in a particular hotel loyalty program. In essence, a mattress runner stays in a hotel (or sometimes just checks in), to obtain the required number of annual room nights to reach elite status and then possibly use those points for a free (or nearly free) vacation at a great hotel property. Additionally, some runners do this just to get to the next loyalty program   status level, while others partake in mattress running just to get the miles or loyalty points, regardless of status level. In a nutshell, Generally speaking, the idea is to find an inexpensive hotel room that is well below rack rate and book it in order to obtain a 'night stay' that is eligible towards meeting a loyalty program's requirements to move up to elite or a higher level.
Computer Reservation System Glitches – Humans make mistakes and although large chains trust their reservations systems to computers that talk to each other worldwide, ultimately it is a human that inputs the information into the system, updating inventory levels, package pricing, company specials and last minute deals. This is where errors can easily occur. Within the forums at Flyer Talk, members watch for and post about these mistakes. This applies to hotel rooms (about 80% of the posts) and then car rentals and other glitch travel deals (about 20% of the posts). It is worth checking out as you can learn a lot from this savvy group of travelers.
If you are looking to secure a great deal at a great price by means of a computer glitch you must be in a position to do two things: Check the list often AND book the rooms fast. You will quickly learn that these specials will disappear quickly – either because they all get booked or the company notices the error and corrects it. However, if you are booked in, the rate will always be honored.
Getting the Most from Large Travel Sites: The other great aspect of Flyer Talk is how members continually source out (and share by means of posting) promotions, coupon codes and deep discounts. In most cases, they are sharing secrets with you that you may not be able to find on your own. Generally, these offers apply to the larger travel websites such as Expedia, Travelocity, Orbitz, Hotels.com, Travel Zoo and others. Included below is one example, although these are updated daily so this list will change quickly.
Be Diligent Even After Your Hotel is Booked and Confirmed
 Hotel room rates, specials and promotions change constantly – not just daily either – but during certain seasons on an hourly basis as room inventory changes. There is a technique that veteran travelers use to save money on hotels even after you have booked and confirmed your reservation. This technique can consistently save you money every time you use it. If it doesn't save you money, it might get you upgraded to a nicer room!
Step 1: Even if you have already booked your hotel room online, call the hotel directly and ask about room rates for your dates and any specials they have available. If they offer you a lower rate, tell them you have a reservation already and ask them to amend it to reflect the lower rate or special offer.
Step 2: A few weeks before your arrival date, call the hotel again and ask about room rates and current discounts.
Step 3: Call the hotel for a third and final time a day or two before you are scheduled to check in. Once again, ask about room rates and availability.
Not everyone that uses this technique is upfront with the hotel when they call. Some veteran travelers will not tell the reservations agent that they have an existing reservation. In this case, they feel they are getting unbiased 'best' rates for a new reservation caller. Others state that they have a reservation up front but want to compare rates. In most cases, either approach will work as the reservations agent is required to be truthful.